Old Main, Slippery Rock University
Introduction
Constructed in 1893, Old Main is the oldest building on the Slippery Rock University campus. This building was completed just four years after the creation of Slippery Rock State Normal School. There were less than two hundred students attending the new school for teachers when Old Main held its first classes. Like many other institutions of higher learning, the Slippery Rock campus was anchored by a central building known as the "Main Building" that held classrooms, offices, laboratories, and a library. Some "Main Buildings" even included living space for students. Today, these campus buildings are usually known as "Old Main." Like this building in Slipper Rock, few of "Old Main" campus buildings are located in the center of campus and most are hold administrative offices instead of classrooms.
Images
Old Main, Slippery Rock University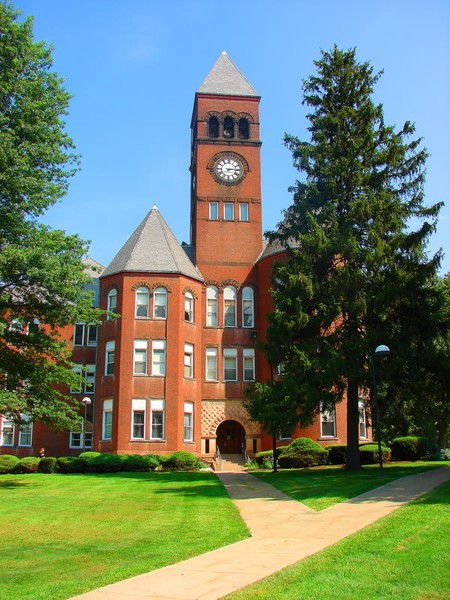 A postcard of the building from the first half of the 20th century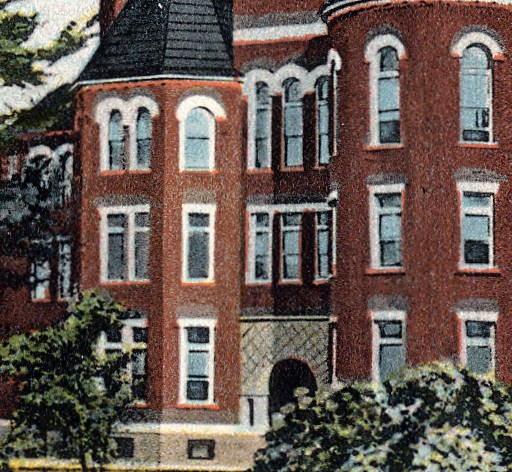 Backstory and Context
Normal schools" were designed to educate teachers in the 19th century. In the period before and immediately after the Civil War, teaching positions rarely required formal training. That changed by the 1870s and 1880s, and states funded the creation of special "normal schools" where students who had completed a high school education studied for an additional period of about two years. Normal school graduates obtained a certificate that made them eligible to become a teacher.

By the 1920s, most teaching positions required a four-year degree. Reflecting these changes, Slippery Rock became a four-year teachers college in 1926. By 1960, the institution was a full-fledged college that offered programs beyond the field of K-12 education and conferred a variety of degrees in the liberal arts.
Sources
Slippery Rock University of Pennsylvania, "History of Slippery Rock," (accessed 7/22/16) http://www.sru.edu/about/history