Wakamatsu Tea and Silk Farm Colony
Introduction
Located just a few miles south of Coloma—where gold was first discovered in California—the Wakamatsu Tea and Silk Farm Colony is a significant historical site. In the summer of 1869, twenty-two Samurai warriors and their families settled here to establish a new life for themselves after the Boshin Civil War (1868-1869), which resulted in the restoration of imperial authority (called the Meiji Restoration) over the military Shogunate government which had ruled since 1600. The colony had several distinctions. It was the first settlement of Japanese in California and probably North America; it is the only Samurai settlement outside Japan; it is where the first Japanese person (a teenage girl) to die on American soil is buried; and it is where the first naturalized Japanese-American citizen was born. It is owned and maintained by the non-profit American River Conservancy, which is based in Coloma. The site was listed on the National Register of Historic Places in 2009.
Images
The Wakamatsu Tea and Silk Farm Colony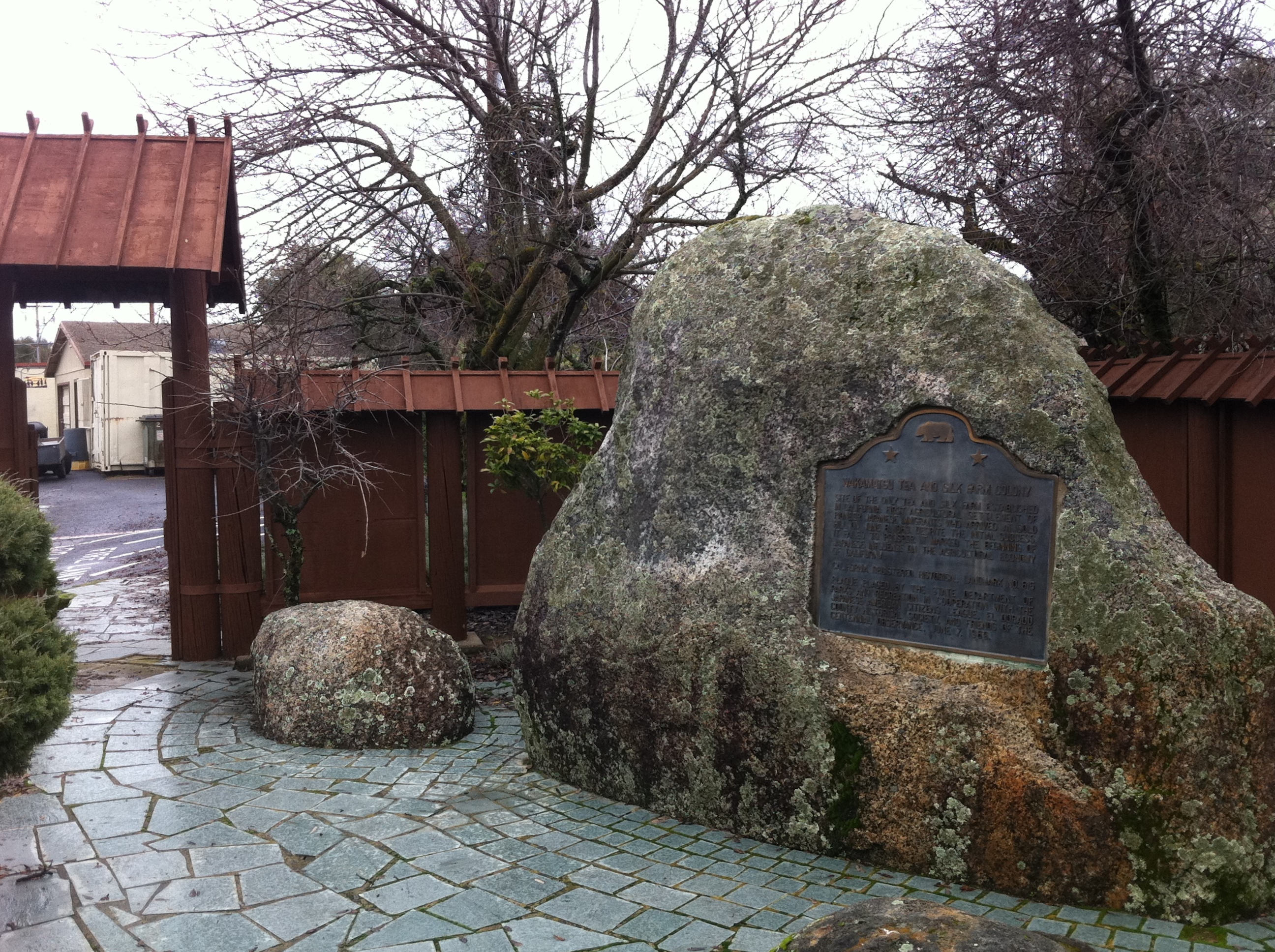 Closeup of the historical marker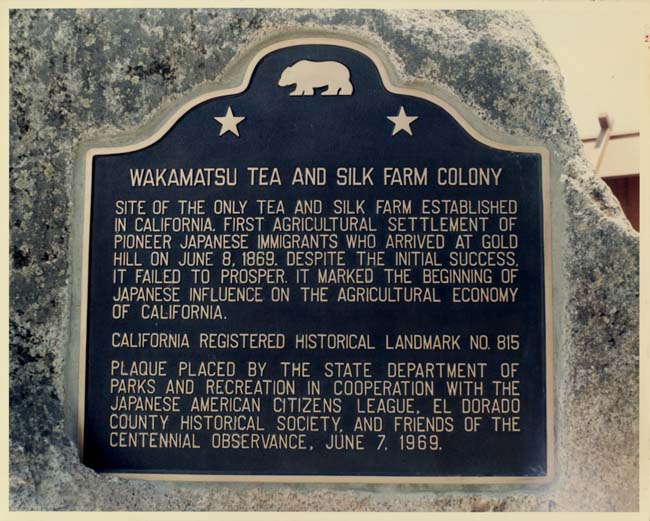 View of a recreated Japanese room in one of the buildings at the site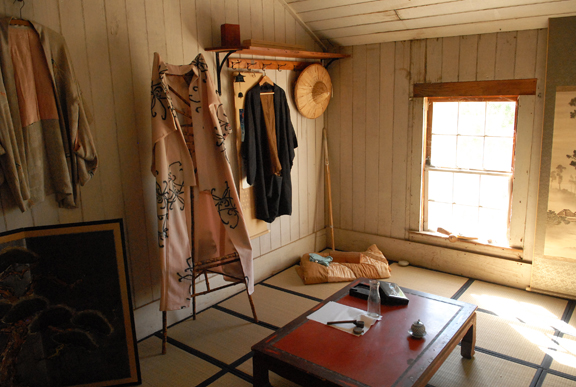 Backstory and Context
Though the area is relatively dry, the land could be cultivated with a carefully managed irrigation system. The settlers grew tea and oil plants, mulberry trees, and other plants. They were initially successful as they displayed silk cocoons and plants they grew at the 1869 California Agricultural Exposition in Sacramento and a year later at the San Francisco Horticultural Fair. The settler's work ethic became well known in the region.

However, the colony ultimately failed. Drought, competition and the eventual loss of financial support led to its demise. The land was sold to the Veerkamp family who owned the property until 2010, when the American River Conservancy bought it in order to preserve its thriving natural habitats and long cultural history, from the Native American inhabitants to the Colony.
Sources
"Gold Hill Ranch/Wakamatsu Colony Site." Sierra Nevada Ecotourism. Accessed July 21, 2016. http://www.sierranevadageotourism.org/content/gold-hill-ranch-wakamatsu-colony-site/sied45ea46397963425c. Ehrgott, Alan. "History of the Wakamatsu Tea and Silk Colony Farm: Resurrecting the Wakamatsu Farm Colony." American River Conservancy. Accessed July 21, 2016. "Wakamatsu: A Rich, Diverse History." American River Conservancy. Accessed July 21, 2016. http://www.arconservancy.org/site/c.psKZL3PFLrF/b.6448653/k.7594/History_of_the_Wakamatsu_Tea_and_Silk_Colony_Farm_at_941_Cold_Springs_Road_Placerville_California.htm.
Additional Information