Haggin Museum
Introduction
The Haggin Museum is a both a local history museum and world-class art museum. Built in 1928, it features 34,000 square feet of exhibit space for permanent and temporary exhibits. The history portion chronicles the history of Stockton, focusing on individuals who made mark on the city and beyond. These include the city's founder Charles Weber and Benjamin Holt, the inventor of the caterpillar type tractor trailer. The art collection consists of 19th and early 20th century European and American art. Wellknown artists include Jean-Léon Gérôme, George Inness, Pierre-Auguste Renoir, and Albert Bierstadt, who is famous for his paintings of Yosemite Valley; one of these paintings was loaned to the White House. The museum houses the biggest collection of Bierstadt's works. In addition to its exhibits, the museum offers various education programs such as lectures, musical performances and family events.
Images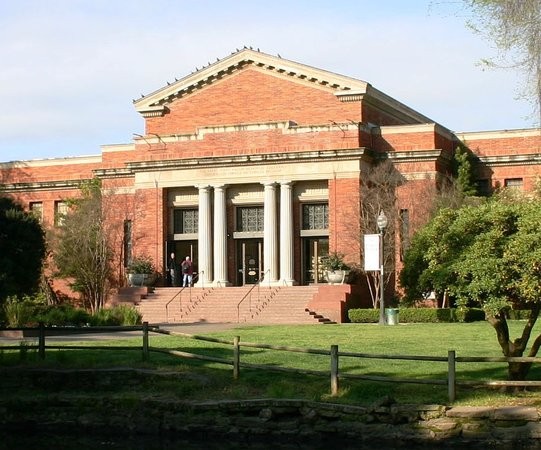 Aerial view of the building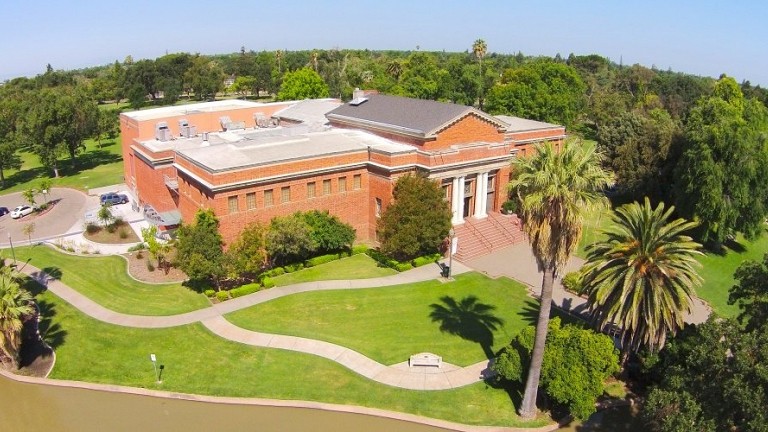 Backstory and Context
The museum is named after Louis Haggin, the father of Ella Haggin Mckee, who wanted a place in which to honor her father and house is large art collection. Things came together in 1928 when the San Juan Pioneer and Historical Society wanted to build a local history museum. They could not find the funds until Ella's husband, Robert, donated $30,000 on her behalf. Since then the museum has undergone a few expansions and added to its historical and art collections.
Sources
"Visitor Information." Haggin Museum. Accessed July 20, 2016. http://hagginmuseum.org/visitors.
Additional Information