Joss House
Introduction
The Joss House is one of the few structures remaining of what was a thriving Chinese neighborhood of Auburn. It was built after the fire of 1855 and served as a temple for the Chinese residents*. The house also served as a schoolhouse, hostel and as a social gathering place. The neighborhood had its own laundry shops, card playing rooms and even opium dens. Today it is a museum run by Richard Yue, whose family has lived in the area since the late 1890s. The museum has been restored and contains numerous Chinese religious and cultural artifacts and items on display. *There is a discrepancy as to the date of construction. The Auburn Journal article states the house was built in the early 1920s while the National Register of Historic Places Nomination Form and Old Town Auburn website state it was built soon after 1855.
Images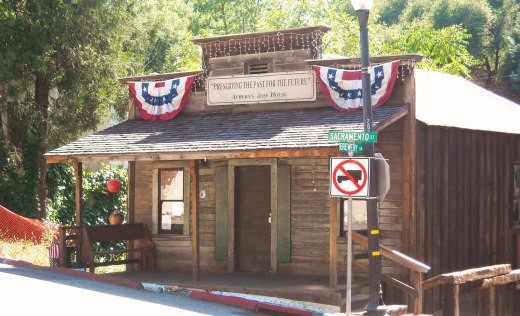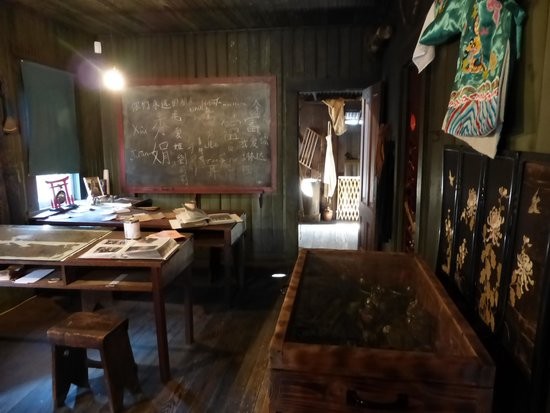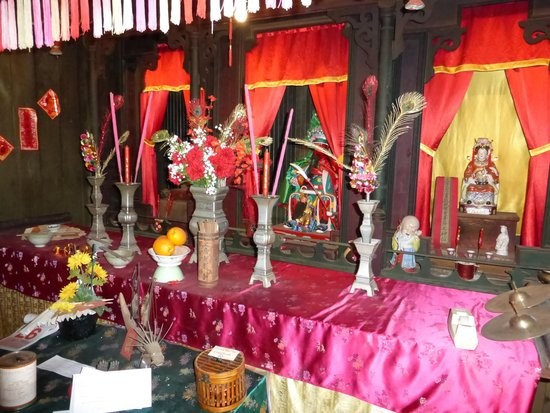 Backstory and Context
According to the Auburn Journal article, Richard Yue's grandfather built the house in the 1920s and Richard's father attended Chinese school there. The last person to live in the house was in the 1960s. After that the house fell into ruin and was vandalized. Luckily, however, during restoration altar pieces were found hidden under the altar wrapped in newspapers dating to the day after the attack on Pearl Harbor, which occurred on December 7, 1941. Richard Yue inherited the house in the late 1980s and decided to restore it in the mid-1990s.
Sources
Cambra, Paul. "Joss House Museum a link to Auburn's Chinatown." Auburn Journal. February 8, 2013. "Joss House Museum." Old Town Auburn. Accessed July 20, 2016. http://www.oldtownauburnca.com/list.php?cat=5&sub=5. Milam, Kenneth. "Old Auburn Historic District." National Park Service, National Register of Historic Places Nomination Form. December 29, 1970.
Additional Information