Maidu Museum & Historic Site
Introduction
For 3,000 years, the Maidu Museum & Historic Site was once inhabited by the Nisenan Maidu Indians and their descendants. The museum preserves and promotes the history of the Maidu as well as other California tribes. It features interactive exhibits, displays of Maidu tools, toys, games, and baskets, and two art galleries that are used for changing contemporary Indian art exhibitions. The property itself features many remnants of Maidu culture, including bedrock mortar holes, petroglyphs etched in sandstone, and a large midden (archaeological trash) area. The museum offers art classes and various other programs.
Images
The Maidu Museum & Historic Site was established in 1973.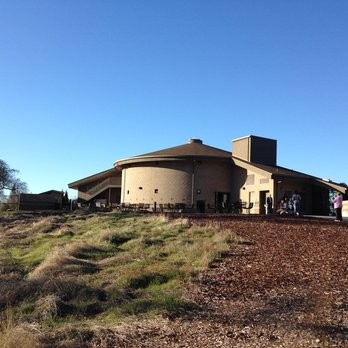 The site features numerous mortar holes like these.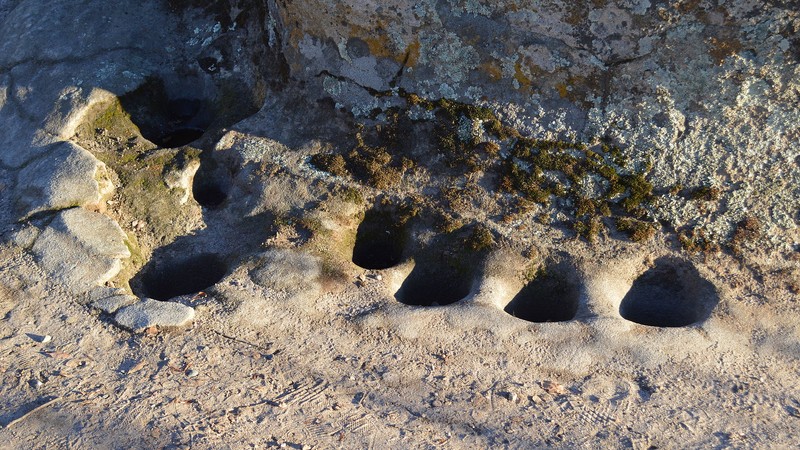 "River of Sorrows: Life History of the Maidu-Nisenan Indians," by Richard Burrill (see link below)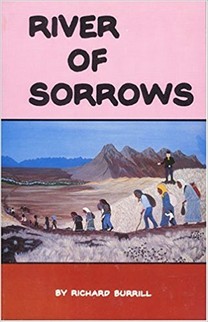 Backstory and Context
Recognizing its historical value, local resident Myron Zents and others worked to secure the site for preservation. The city bought it in 1973 and made it part of Maidu Park. That same year it was placed on the National Register of Historic Places in 1973 as the Strap Ravine Nisenan Maidu Indian Site. In 2001 and interpretive center opened. The larger, current building opened in 2010.
Sources
"History." Accessed July 18, 2016. https://www.roseville.ca.us/cms/One.aspx?portalId=7964922&pageId=8918755.
Additional Information