Freedom Park, Omaha
Introduction
Freedom Park is an outdoor Naval museum along the Missouri River. This museum complex features several historic vessels such as the USS Marlin submarine and the USS Hazard minesweeper, a National Historic Landmark. The park also features the Anchor & Propeller Garden, static displays such as a shipboard rocket launcher, and historic aircraft such as a Douglas A-4D Skyhawk. The park was created in the early 1970s and has grown to include a variety of static displays and historic vessels thanks to community support.
Images
The USS Hazard is a National Historic Landmark and one of the leading features of the park.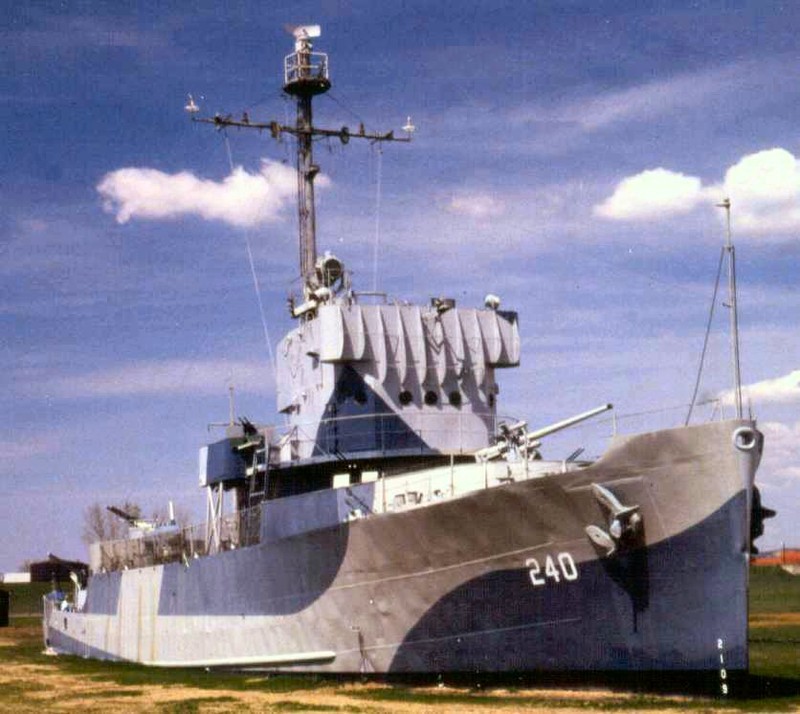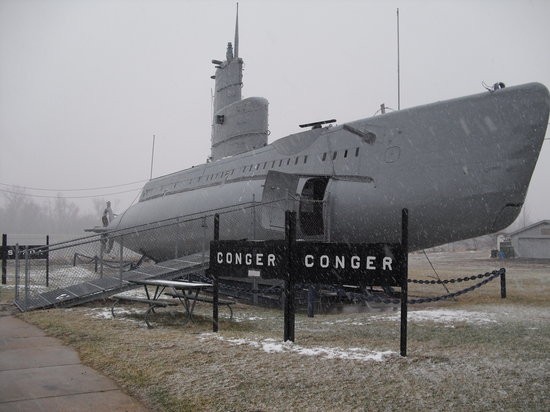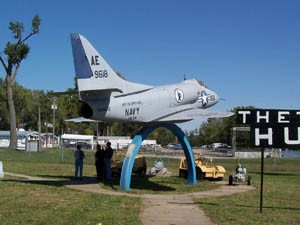 Backstory and Context
The USS Marlin, which is listed on the National Register of Historic Places, is a T-1 class training submarine launched in 1953. It is one of the smallest submarines ever built for the Navy and the second named after the marlin. It was stationed in Key West serving as a target and training vessel in the waters from southern Florida to Guantánamo Bay. It also assisted with submarine and anti-submarine warfare training. It was decommissioned in 1973 and donated to Freedom Park a year later.

The USS Hazard was one of many minesweepers of the admiral class, which was the largest and most successful class of minesweepers in the Navy during WWII. The Hazard was launched in 1944 and would earn three battle stars. It was fitted with wire and acoustic minesweeping technology and could participate in antisubmarine warfare. After its launch it helped escort a convoy from San Francisco to Pearl Harbor, remained in Hawaii for a time escorting convoys, then was sent to minesweep in around the island of Okinawa. It is the most intact naval vessel from WWII.
Sources
Butowsky, Harry. "USS Hazard (AM-240)." National Park Service - National Register of Historic Places. 1 January 1979. http://focus.nps.gov/GetAsset?assetID=eafb5f1b-af6d-4c17-8238-31851fbbea4b.

Homepage. City of Omaha. Accessed December 1, 2016. http://parks.cityofomaha.org/list-of-parks/281-freedom-park.

"USS Hazard (AM-240)." Wikipedia. Accessed December 1, 2016. https://en.wikipedia.org/wiki/USS_Hazard_(AM-240).

"USS Marlin (SST-2)." Wikipedia. Accessed December 1, 2016. https://en.wikipedia.org/wiki/USS_Marlin_(SST-2).
Additional Information