General Motors Plant
Introduction
General Motors opened its Janesville assembly plant in 1919. The incredibly large steel structure is approximately 4.8 million square feet in area!
Images
The front office building as it looks today.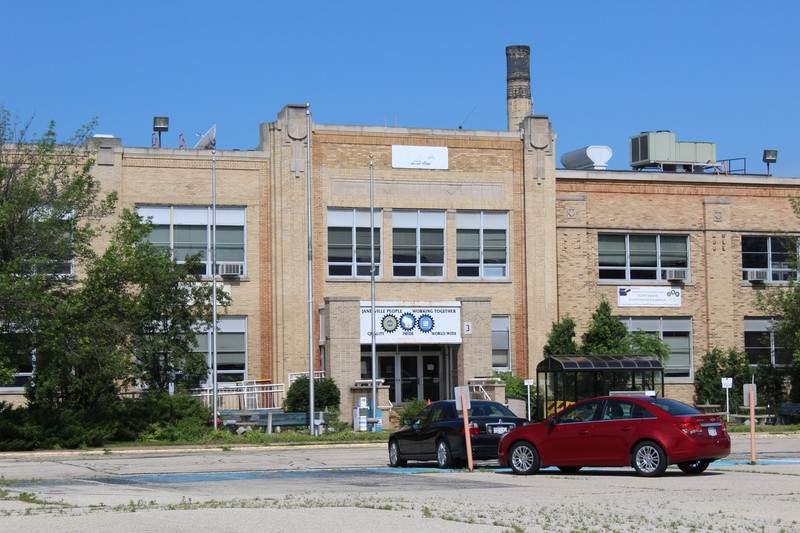 An aerial view of the plant during its heyday.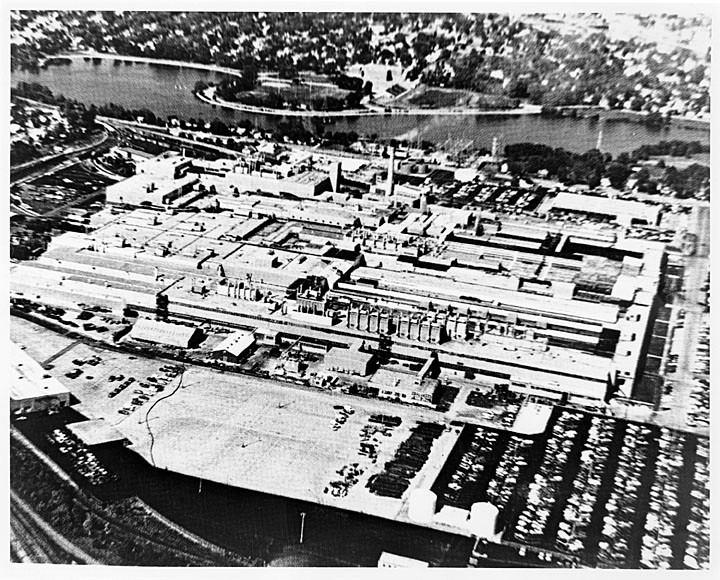 Backstory and Context
General Motors began its life as a manufacturer of farm tractors, meeting the demand of Rock County farmers in the early 1920s. However, after four years of production the company began to produce trucks from the Janesville assembly plant in 1923, and quickly became a player in the manufacture of automobiles. During World War II, the plant manufactured artillery to support the Allied War efforts. It wasn't long after the war that the plant started producing cars again. At it's peak in 1977, the Janesville assembly plant employed 7,100 workers which was roughly 14% of Janesville's population. Due to declining profits and the need for cutbacks, General Motors decided to shut down the Janesville assembly plant in 2008 and officially closed in 2009. The plant produced over 16 million automobiles in its 89-year existence.