Bataan War Memorial
Introduction
A memorial to all those local servicemen who suffered on the infamous 1942 Bataan Death March on the Philippine island of Luzon during WWII.
Images
The inscription on the stone lists the members of Company A.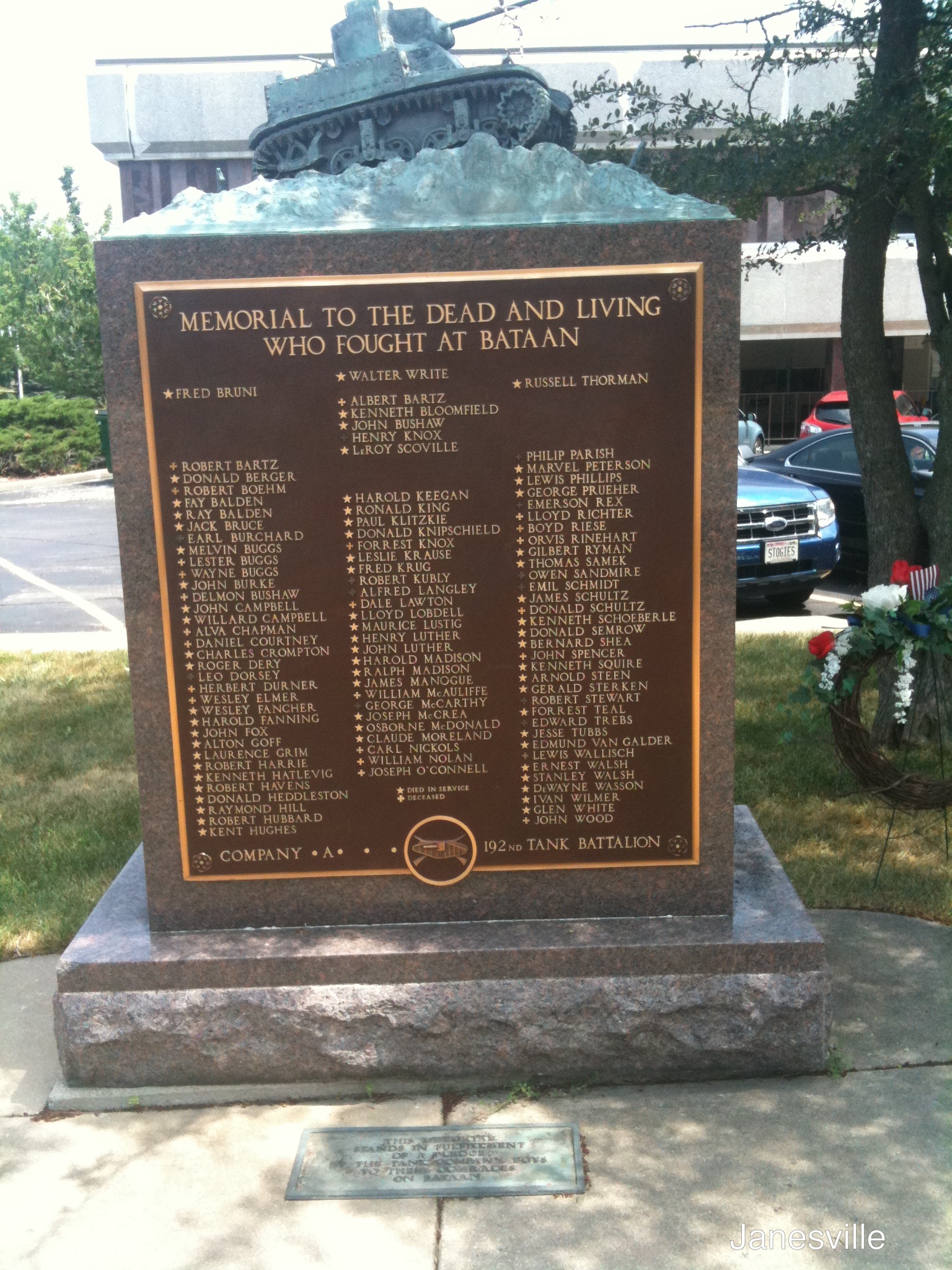 Backstory and Context
The Janesville Bataan War Memorial is situated on the corner of W. Milwaukee Street and S. Franklin Streets. This large, square memorial is dedicated to Company A of Janesville that endured the infamous Bataan Death March. Company A, also known as "the Janesville 99", was the 192nd Tank Battalion of the U.S. Army. They fought courageously in one of the first battles with the Japanese in the Philippines. They would eventually surrender and be subjected to the torment of the death march, but not without saving countless lives of servicemen, who were offered cover while they retreated to safer ground.