National Civil War Museum
Introduction
Located within Harrisburg's Reservoir Park, the National Civil War Museum first opened its doors in 2001. Largely the creation of former Harrisburg Mayor Stephen Reed, the museum recounts the entire story of the Civil War, from its causes through Reconstruction. The museum has over 25,000 artifacts in its possession that it displays in 17 galleries and two rotating exhibits. It tells the story of the Civil War from the perspective of the generals, common soldiers, politicians and civilians in equal amounts. It also features high-definition videos, life-like dioramas, interactive exhibits and numerous interpretive and informational displays.
Images
National Civil War Museum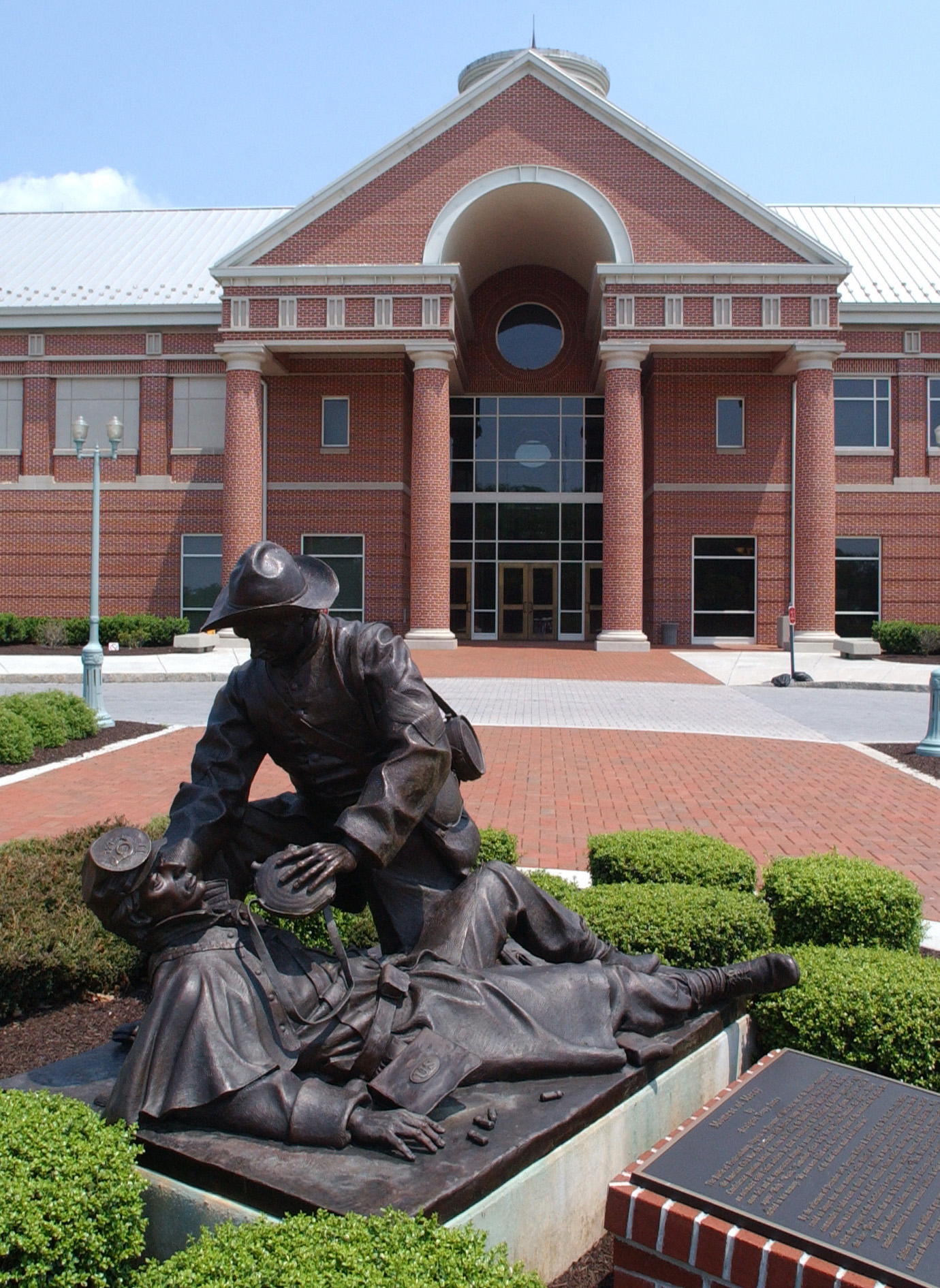 Exhibit in National Civil War Museum of the moments just prior to an amputation.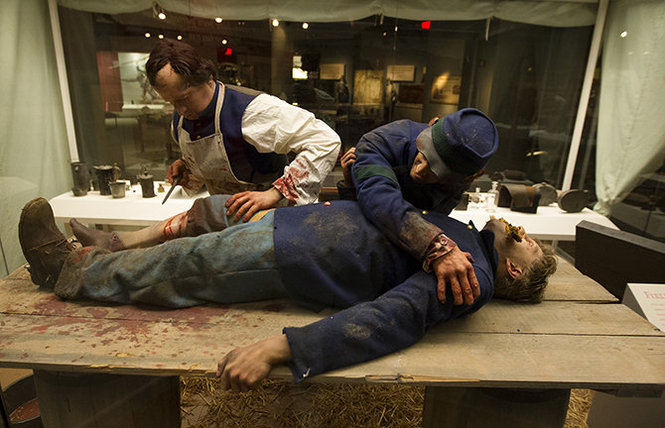 The museum's grand lobby with imperial staircase and inlaid compass rose.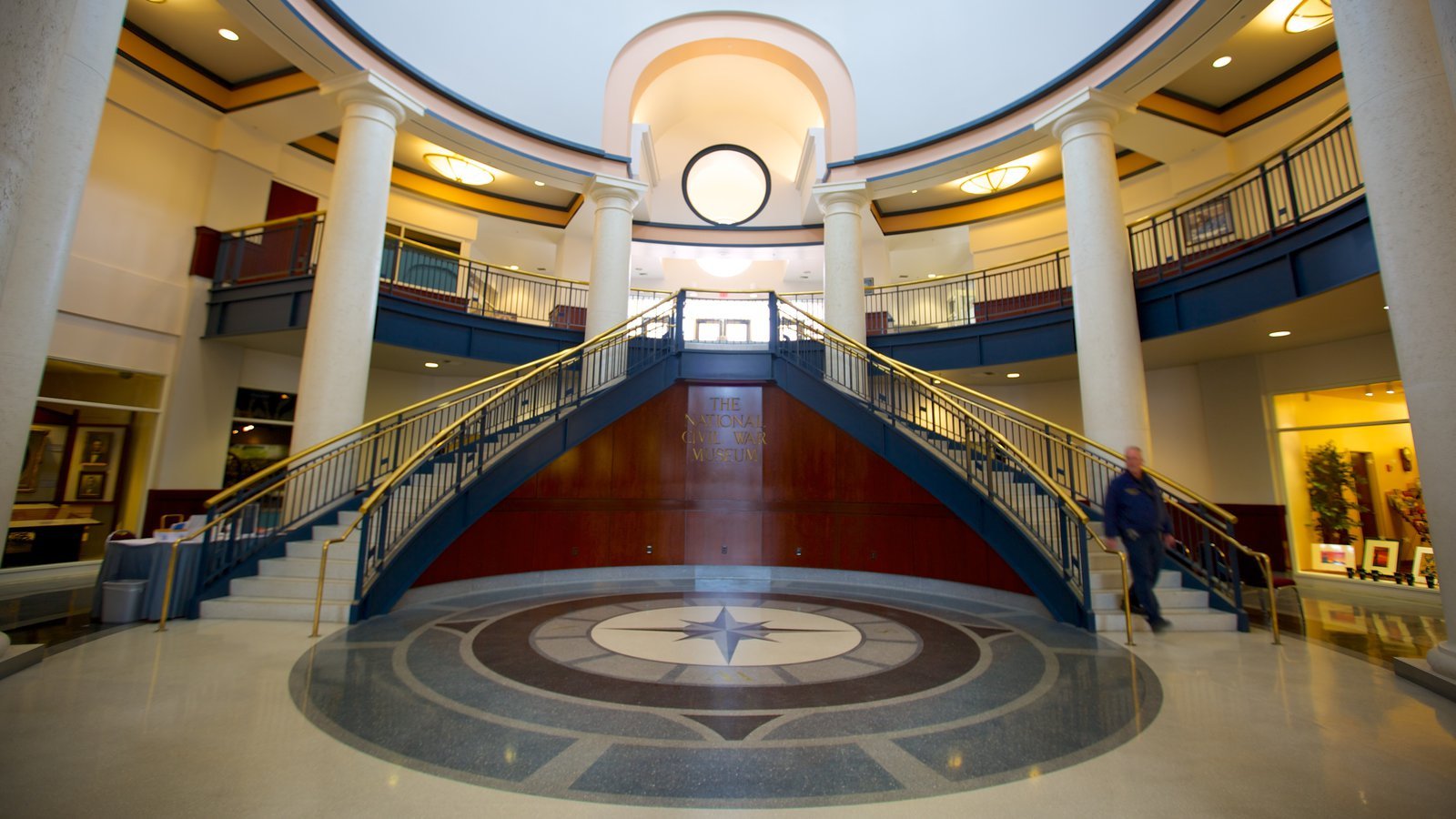 The museum's "First Shots" exhibit with Fort Sumter in the background.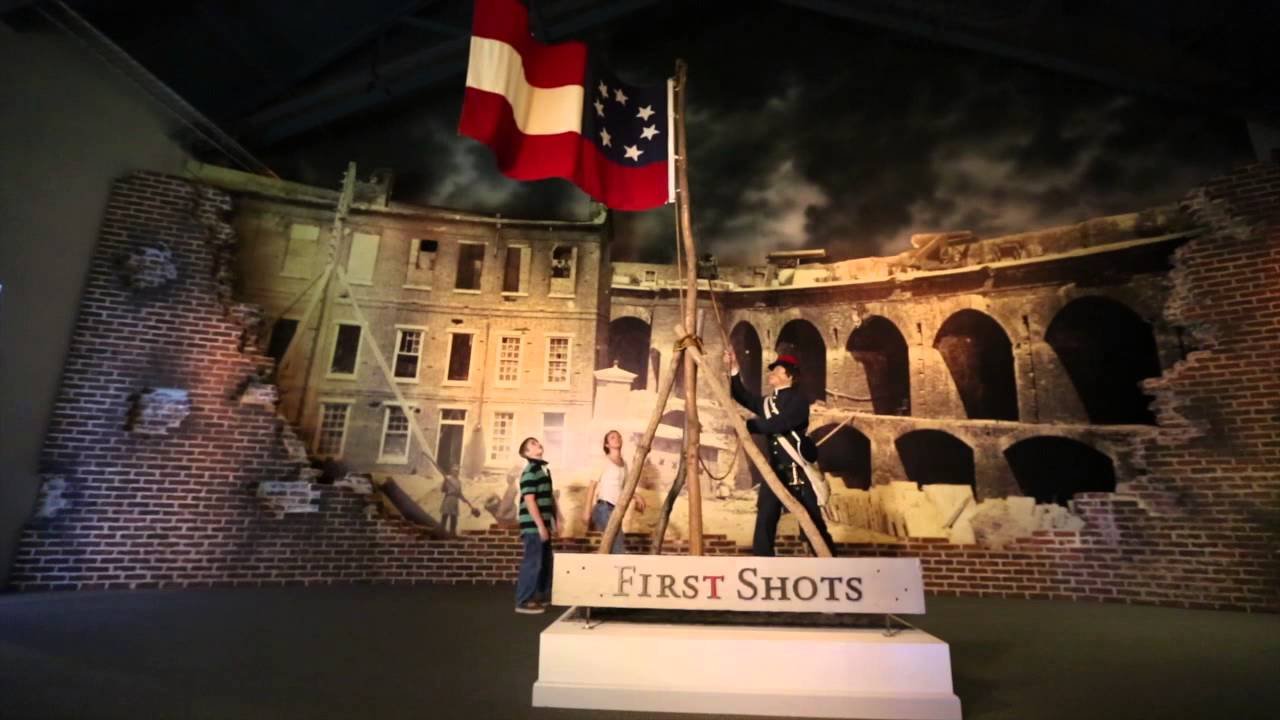 A Civil War weapons exhibit.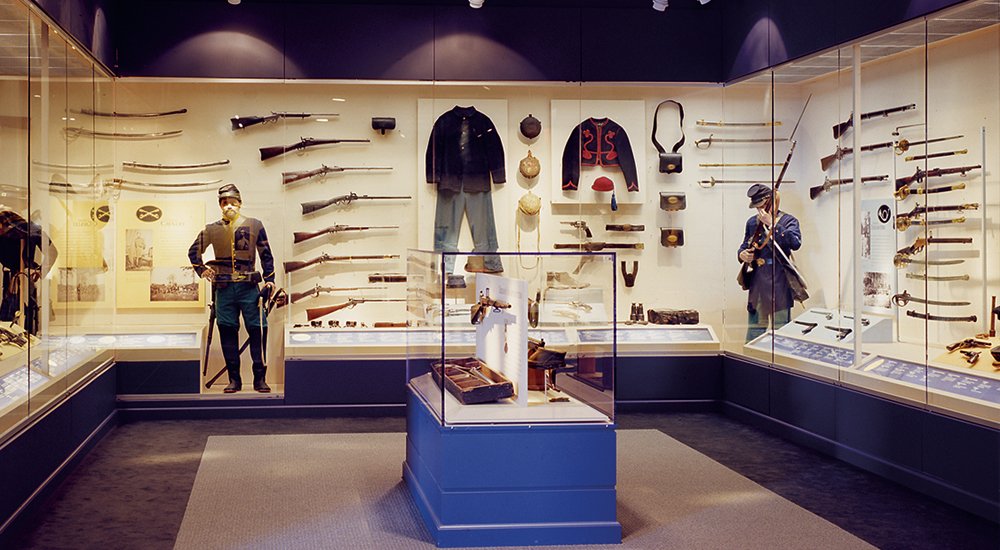 Backstory and Context
The National Civil War Museum exhibits are from the dated periods of 1850-1876, but it's main focus is on the actual Civil War time of 1861-1865. Between the years of 1994-1999, the museum founder and former mayor of Harrisburg Stephen Reed, acquired 24,000 things for the collection. These things include artifacts, photographs, documents, and manuscripts from civil war time. The whole museum cost $32,000,000 and is a nonprofit educational institution. Admission is $9 but they allow AAA for seniors. The future of the museum was brought into doubt when Mayor Reed was accused of corruption in relation to the creation of the museum. In 2015, Mayor Eric Papenfuse sought to dissolve the museum as it was a drain on the city's finances. However, a compromise was reached in September 2017 when the museum agreed to pay $5.3 million for the city-owned artifacts and a new lease agreement was signed with the city.

Exhibits in the museum include many different galleries telling the stories of the civil war times. Some of which include First Shots at Fort Sumter in 1861, Camp Curtin, the civil war's largest Union camp, and Campaigns and Battles from the beginning and endings of the civil war. There are exhibits that focus on other aspects of life during the war. These including Women in the War, which focuses on the roles of women during this time, American Slavery, focuses on how people viewed slavery at this time, and Costs of Civil War, which shows the costs of war medicine and other things. The museum also recently added an exhibit that utilizes touch-screen technology that permits patrons to virtually interview historic figures such as Abraham Lincoln, Mary Todd Lincoln and John Wilkes Booth.

There is a large collection of artifacts at the National Civil War Museum. These artifacts include weapons, uniforms, ect from war time. While all artifacts are interesting, some include the carbine and pike head from the raid on Harper's Ferry in 1852, Lincoln's hat box used in his first term in 1860, and Major General George McClellan's saddle used in the Union army. Other artifacts include more personal items of the veterans of war, including a lock of hair from General George Pickett, chains and shackles from the slave trades, and a gauntlet worn by "Stonewall" Jackson.
Sources
"About Us." National Civil War Museum. Accessed November 7, 2017. http://www.nationalcivilwarmuseum.org/about-us/
Mink, Randy. "National Civil War Museum: A Pennsylvania Plum." Leisure Group Travel. Accessed November 7, 2017. http://leisuregrouptravel.com/national-civil-war-museum-a-pennsylvania-plum/
Scott, Jason. "National Civil War Museum agrees to pay city $5.3M for artifacts." Central Pennsylvania Business Journal. September 11, 2017. Accessed November 7, 2017. http://www.cpbj.com/article/20170911/CPBJ01/170919984/national-civil-war-museum-agrees-to-pay-city-5...
Cheney, Jim. "Visiting the National Civil War Museum: A Great Overview of America's Darkest Hour." Uncovering PA. March 24, 2010. Accessed November 7, 2017. https://uncoveringpa.com/visiting-national-civil-war-museum
Additional Information