Grounds For Sculpture
Introduction
This park of sculptures and art can be found in Trenton, New Jersey. Envisioned by Seward Johnson, the goal of Grounds For Sculpture is to be a way for people to appreciate the art of sculptures more than they had before. He decided to create the Ground For Sculptures in 1984, and in 1992, it was open to the public. Almost every year since the museum opened, there have been new additions to the park and several events throughout each year.
Images
Some examples of Grounds For Sculpture's various sculptures.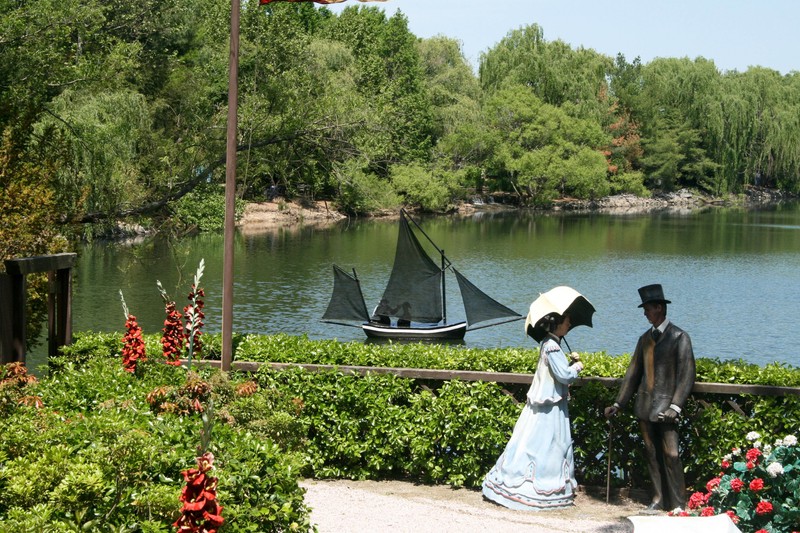 A sculpture of a giant tooth at Grounds For Sculpture.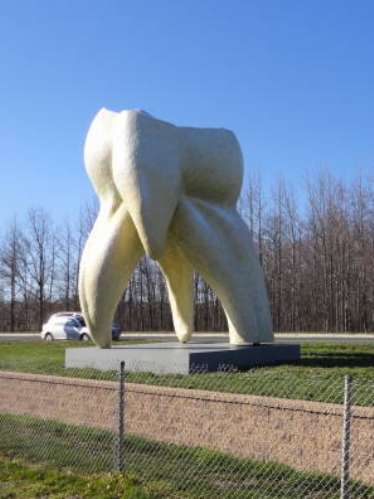 Backstory and Context
Seward Johnson created the Grounds For Sculpture in 1984, in the hopes that people would like the experience of looking at sculptures more and in a more creative way. The park opened to the public in 1992, and, eight years later, switched to a nonprofit organization in 2000. The park runs off grants as well as donations. Grounds For Sculpture includes sculptures from artists all over, including New Jersey sculptor, George Segal. The park includes 270 exhibits, some of which were created specifically for the location.

in 1992, the Grounds for Sculpture was only open to the public by appointment and only included an outdoor exhibit from a select number of artists. The park started adding seasonal additions to the park in 1993, and the first indoor exhibit building was made, only allowing Friday and Saturday visits. In 1995, the hours for the park expanded to Sundays, the first cafe for the park opened, which was called Gazebo outdoor cafe. in 1997, the Domestic Arts Building opens, which is the first open to the public that included cafe and shopping. The Water Garden opens in 1999 for sculptors to show off their works that incorporated water features.

As a new time approached, new sculptures and additions to the park were being introduced. Rat's Restaurant, Grounds For Sculpture's first dining restaurant was created in 2000. In 2006, Seward Johnson steps down from management to give more time to his charity and artistic works and brings in five new people to take over the business. On the 10th anniversary of Grounds For Sculpture's opening, on the 10th of every month that year, there would be special giveaways. Ten artists were highlighted for their sculptures in the park and Seward Johnson came back to give a speech about the park and all its achievements. December 2011 opened Winter Wonders, a park designated to winter months only and included concerts and programs for the winter theme.
Sources
Timeline. Grounds for Sculpture. n d. Accessed October 10, 2018. http://www.groundsforsculpture.org/About/History.
Additional Information