Weld County Courthouse
Introduction
Completed between 1915 and 1917, this four-story courthouse is distinguished by its ten columnns made of Colorado white marble and its stained glass windows. The limestone building features a combination of Neoclassical and Beaux-Arts design. The building has been restored thanks to state grants and its ornate relief ceilings, murals, and detailed ironwork staircases look much as they did when the building was dedicated on July 4, 1917.
Images
Weld County Courthouse was dedicated on July 4, 1917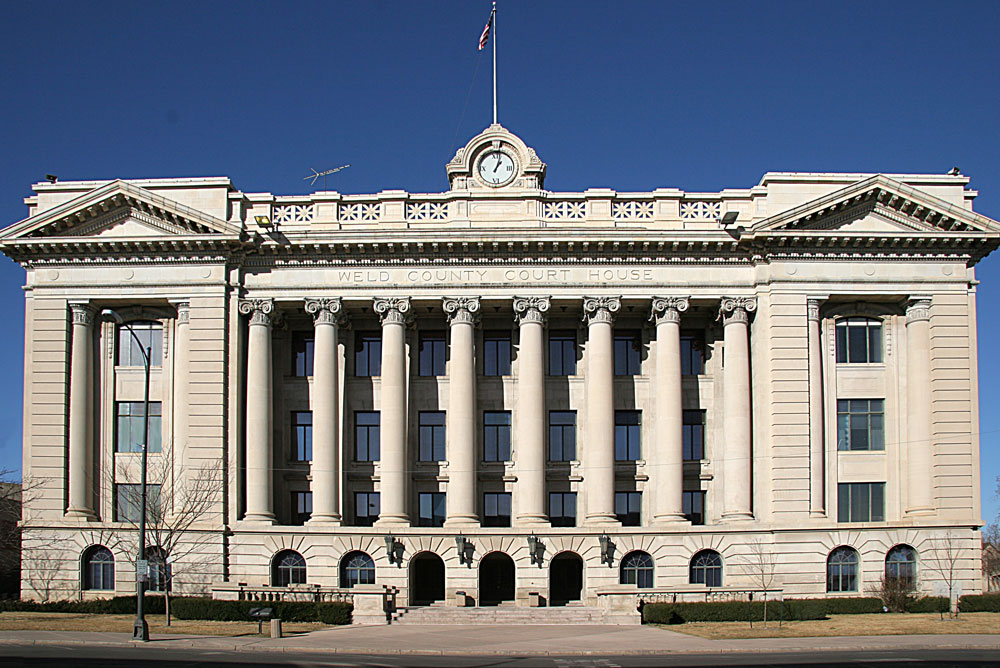 The building's neoclassical interior includes detailed ironwork on the main staircases and ornate stained glass windows.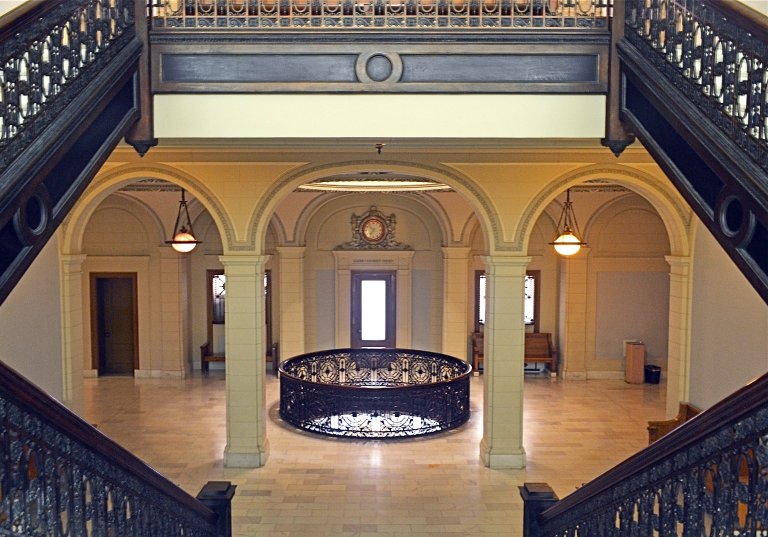 The building's pneumatic clock system was inoperable for 30 years, but restored thanks to a $50,000 grant.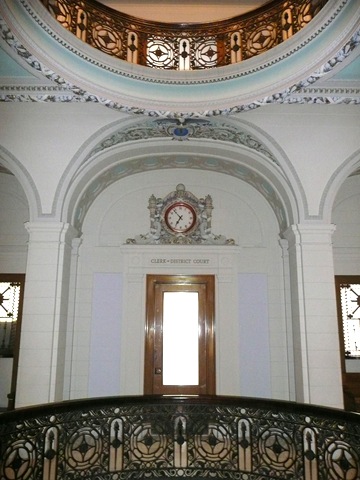 A close view of one of the building's pneumatic clocks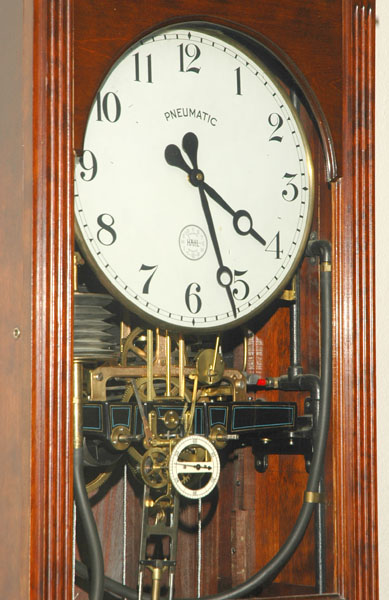 Backstory and Context
The building's nine clocks have the same time thanks to the restoration of its original pneumatic clock system, making this courthouse one of only a few buildings that still use clocks that are connected and powered by air tubes.
Sources
Thomas J Noel, Guide to Colorado Historic Places: Sites Supported by the Colorado Historical Society's State Historical Fund (Englewood, CO: Westcliffe Publishers, 2006), 232.
Additional Information