Mountaineer Hotel
Introduction
The historic Mountaineer Hotel is located in Williamson, West Virginia. The Mountaineer Hotel was built in 1925 with 116 rooms. This historic hotel is still open today with the same features as it once had when it opened in 1925.
Images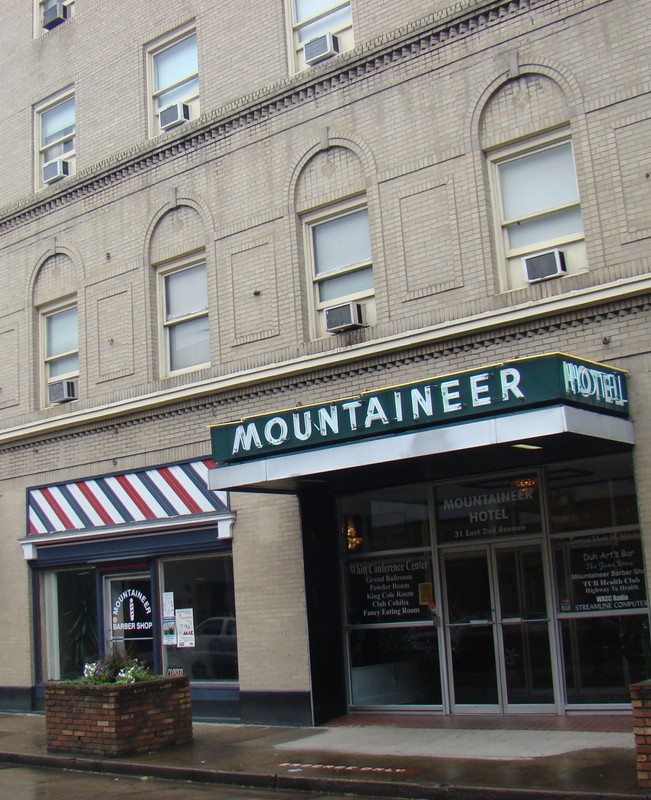 The lobby after renovation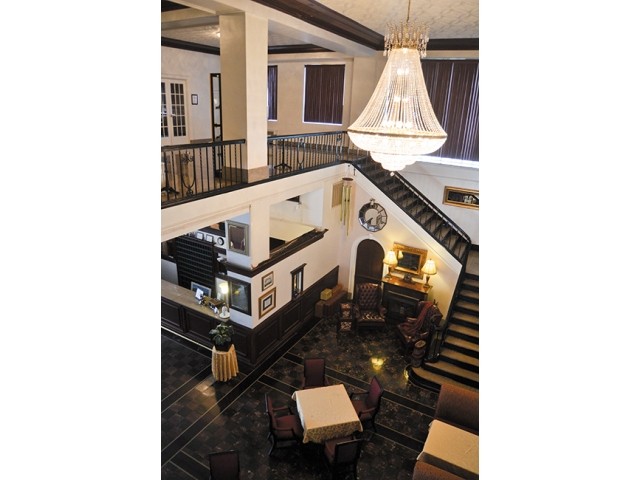 Backstory and Context
Located in Williamson, the county seat of Mingo County, WV, a five-story hotel was built in 1925 as a community hotel to serve the booming population. The area citizens worked a wide variety of occupations; moreover, the coal mining industry greatly supported many retail shops located in downtown Williamson. The residents of were enthusiastic about its construction because of the convenience it would provide visitors and people traveling to the area for jobs. At the time, Williamson was a bustling, Americana town and a new hotel downtown mean visitors spending money while staying there, which directly affected the economy and promoted new jobs. During its construction, citizens were asked to help name the new hotel, and The Mountaineer Hotel was chosen.
In 1977, a flood ripped through the town of Williamson, with waters reaching heights of 52 feet. Nearly every building and home was under water and many residents and business owners choose not to rebuild. During these devastating times, The Mountaineer Hotel would continue to provide its services to the citizens of Williamson although it suffered significant flood damage. Unlike other hotels in the surrounding area that were being demolished, the Mountaineer Hotel remained.
During the second part of the twentieth century, the town of Williamson began taking losses both economically and in population. The Mountaineer Hotel soon began to fade into the background as there was no longer a significant need for a community hotel. More than 20 years after the flood, mud was still being shoveled out of the basement of the hotel. As of the year 1996, the Mountaineer Hotel was purchased by a new owner, attorney Mark Mitchell (the nephew of Mingo County Circuit Judge E. Spike Maynard), and underwent an extensive renovation while keeping historical aspects intact.
.
Because of one person's vision and love for the historic Mountaineer Hotel, the renovation proved successful. The new and improved Mountaineer Hotel has a southern, stately feel with large chandeliers and a well-preserved history. The Mountaineer Hotel remains open to the public, and groups can rent out the grand ballroom. Because of its historical background, tourists from all over the world visit the city of Williamson to see this beautiful hotel.

Each of the 116 rooms can be found with a placard naming a person who once stayed in the hotel. Some notable people who have stayed at the Mountaineer Hotel are President John F. Kennedy; Jay Rockefeller; John L. Lewis, UMWA President; Henry Ford, Ford Motor Company; western movie actor Lash La-Rue; singer Tex Ritter; actress Greer Garson; and Charles Osgood, CBS TV-news. 1,2
Sources
1. http://www.wvculture.org/shpo/nr/pdf/mingo/97000265.pdf 2.http://www.wvliving.com/Summer-2014/Travel-to-Williamson/
Additional Information