The Ensemble Theatre
Introduction
Established in 1976 in midtown Houston by George Hawkins, Ensemble Theatre is the oldest professional theater in the Southwest dedicated to the production of works portraying the African American experience. Founded as a touring company in the trunk of Mr. Hawkins' car the theater evolved in one of Houston's finest historical cultural institutions. Today the theatre is one of the nation's largest African American theatres owning and operating its facility and producing in-house. The programs and operations of The Ensemble Theatre benefit a multicultural audience that is diverse in age, income, ethnicity, and culture.
Images
The Ensemble Theatre in Houston, Texas. Image by Eric V. Blanchard. Licensed under CC BY-SA 3.0 via Wikimedia Commons.
The Ensemble Theatre entrance. Image by Eric V. Blanchard. Licensed under CC BY-SA 3.0 via Wikimedia Commons.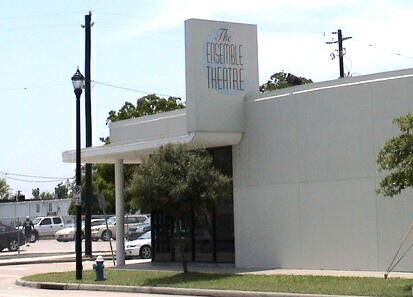 Backstory and Context
The Ensemble Theatre boast a main stage auditorium with seating for 200, an arena stage that seats 125, and a grand performance hall that accommodates 500 people. The theater produces a Mainstage Season of contemporary and classical works devoted to the portrayal of the African American experience by local and national playwrights and artists. The theater offers Performing Arts and Education program which provides educational workshops, artist-in-residence experiences, and live performances for students. Also, the Young Performers Program offers intensive summer training for youth ages 7 to 17 encompassing instruction in all disciplines of the theatre arts.
Sources
"About The Ensemble Theatre." Ensemble Theater. Accessed February 24, 2016. http://www.ensemblehouston.com/about/history.html.

Additional Information