Freedmen's Town Historic District
Introduction
Located Houston's Fourth Ward and next to the city's downtown, Freedmen's Town was once the site of a thriving community of emancipated slaves and their descendants. Beginnings in 1866, former slaves first settled in tents and shanties on the banks of the Buffalo Bayou, a swampy land no one else wanted. Soon, the new settlers, many of whom were skilled stone masons and carpenters had built homes, businesses and brick churches and paved the streets with bricks they forged themselves. In 1985, Freedmen's Town was placed on the National Register of Historic Places. Unfortunately, despite this designation and longstanding preservation efforts, the area has been and continues to be under severe threat of demolition and redevelopment because its proximity next to downtown makes it very valuable property. Not many of the over 500 structures of the former community remain. The future of the Freedmen's Town is uncertain.
Images
One of the remaining houses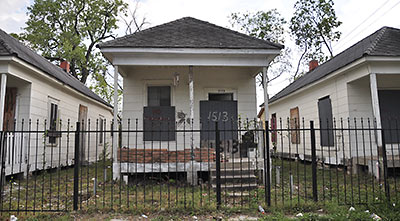 The historical marker describing Freedmen Town's history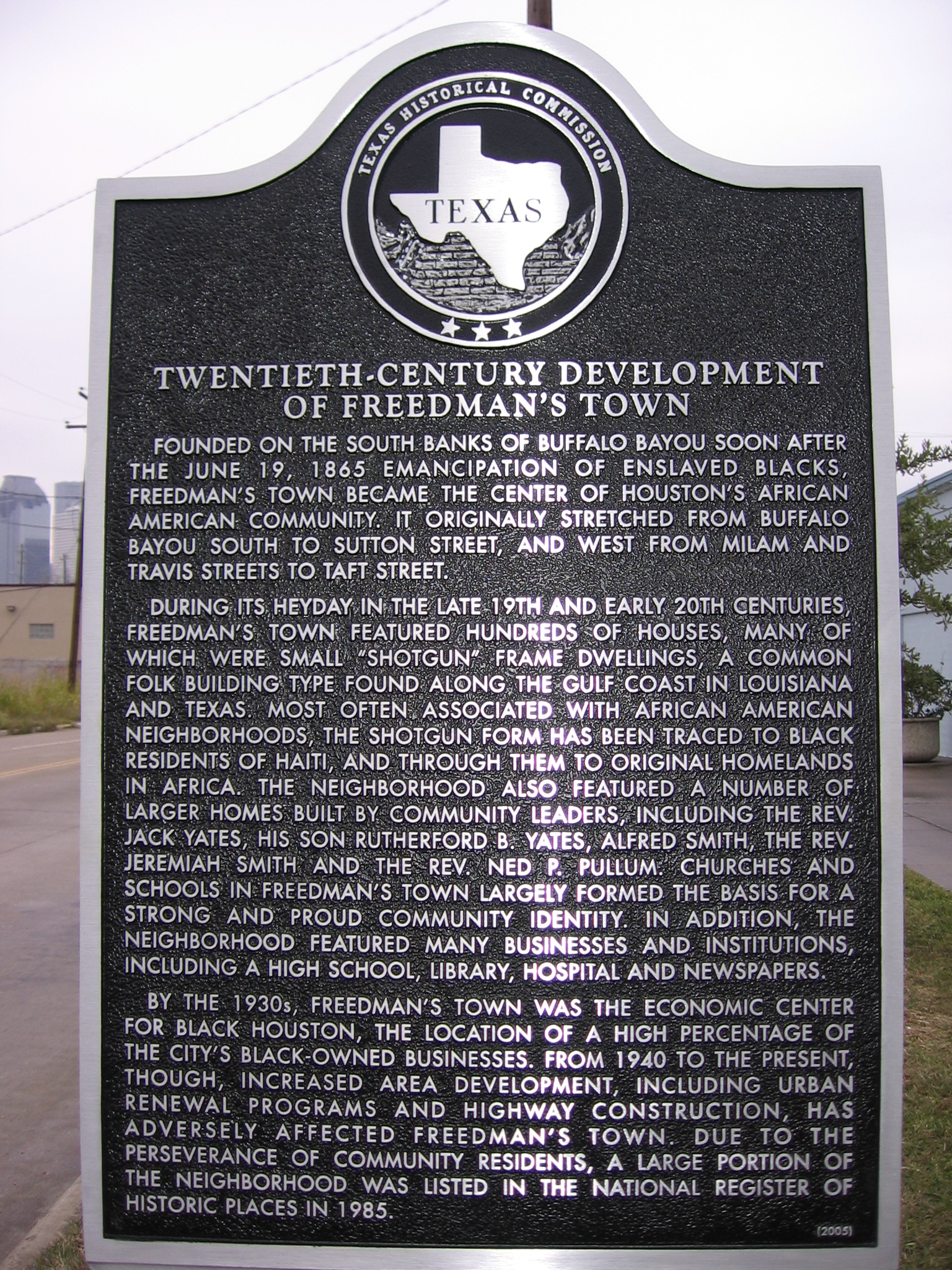 This house represents how dilapidated the neighborhood has become and what is left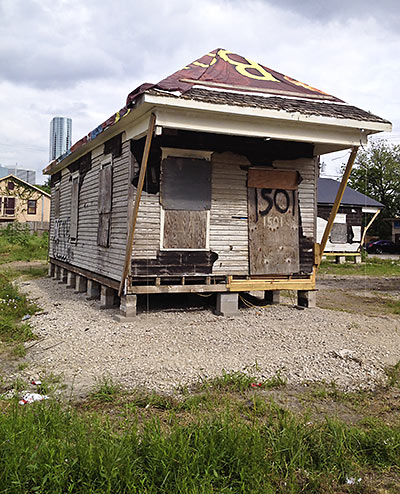 Map showing the boundaries of Freedmen's Town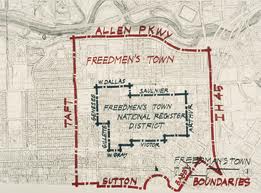 Backstory and Context
Just months after emancipation in 1865, the first church in Freedmen's Town, the African American Baptist Church, was established. Its pastor, Jack Yates, was one of the town's first community leaders. He encouraged other former slaves to move to the area. In the coming decades, several important institutions were founded including Houston College (1885), which became Texas Southern University; the Gregory Institute (1870), which was established to educate African Americans; and the Carnegie Colored Library (1907). For decades, Freedmen's Town was the epicenter of Houston's African-American community, a thriving enclave of professionals, educators and businessmen. By 1915, there were 400 businesses in the area.

However, the Depression caused homeowners to lose their properties and city and federal redevelopment programs started to push into the community. One of the first ones was the San Felipe Courts, which was a public housing project for white WWII veterans and their families. Later in the 1950s, elevated highway I-45 was built right through the neighborhood, displacing 40,000 residents. Further development encroachments in the following decades continued to destroy and threaten Freedmen's Town. The fight to preserve the neighborhood continues.


Sources
Feldman, Claudia. "Is it too late to save Freedmen's Town? Residents of all races urged to unite to preserve piece of Houston's past." Houston Chronicle. February 13, 2016. http://www.houstonchronicle.com/news/houston-texas/houston/article/Freedmen-s-Town-dead-or-alive-682....

Meeks, Tomiko. "Freedmen's Town, Texas: A Lesson in the Failure of Historic Preservation." Houston History 8, no. 2 (2011): 42-44.
Additional Information