Kansas City Stockyards
Introduction
The Kansas City Stockyards used to be the second-biggest stockyard in the United States, trailing only behind the Union Stock Yards in Chicago. Founded in 1870, and operating until it closed in 1991, the Kansas City stockyards and its Livestock Exchange Building were essential to the economic growth of the city, providing livestock owners with the best prices for their cattle. Beginning in 1899, the stockyards began what is known today as the American Royal Livestock and Horse Show. At the height of its operations, between 1911 and the devastating flood of 1951, the stockyards sold millions of cattle, including cows, hogs, sheep, horses, and many other animals. The Livestock Exchange, listed on the National Register of Historic Places, stands as a monument of the growth, development, and decline of Kansas City and its livestock industry.
Images
Kansas City Stockyards in 1909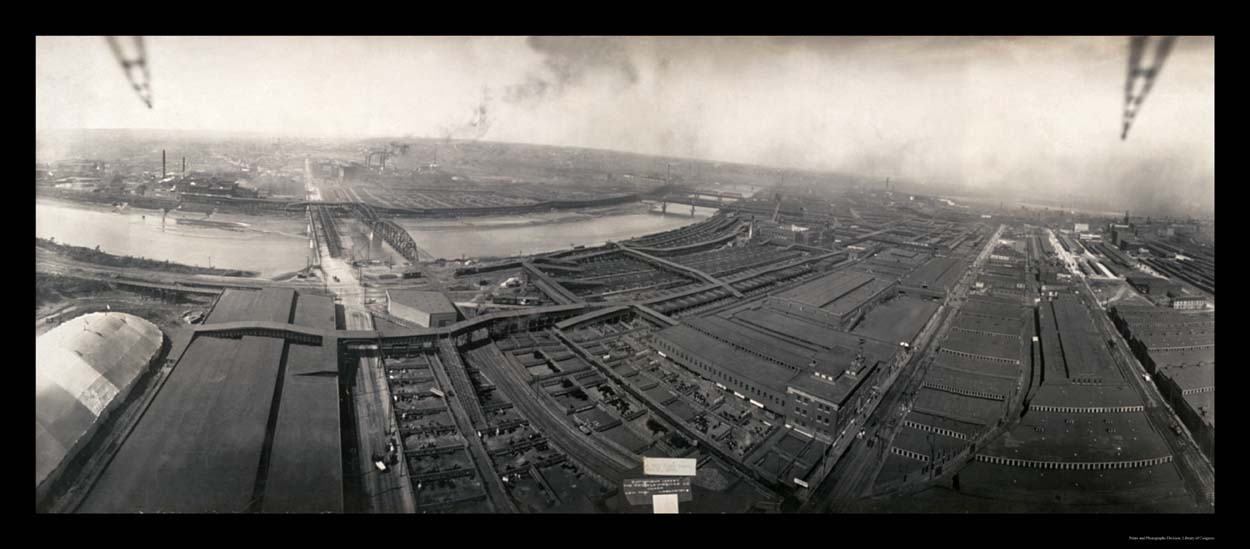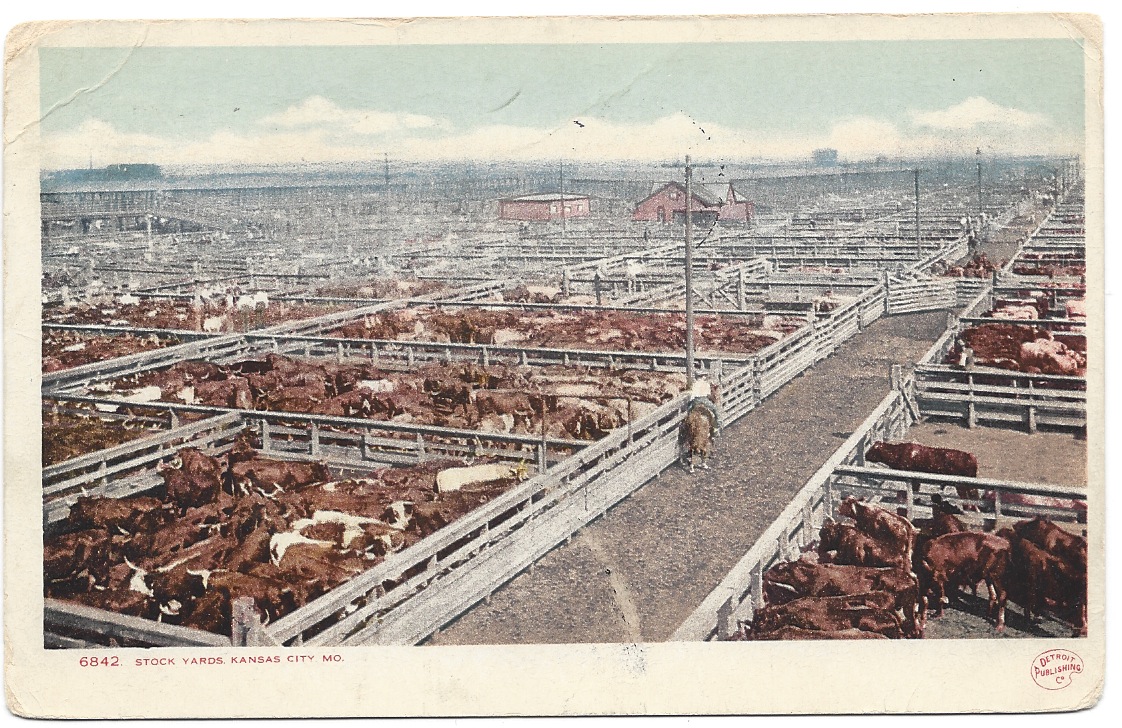 Drawing of livestock pens in 1880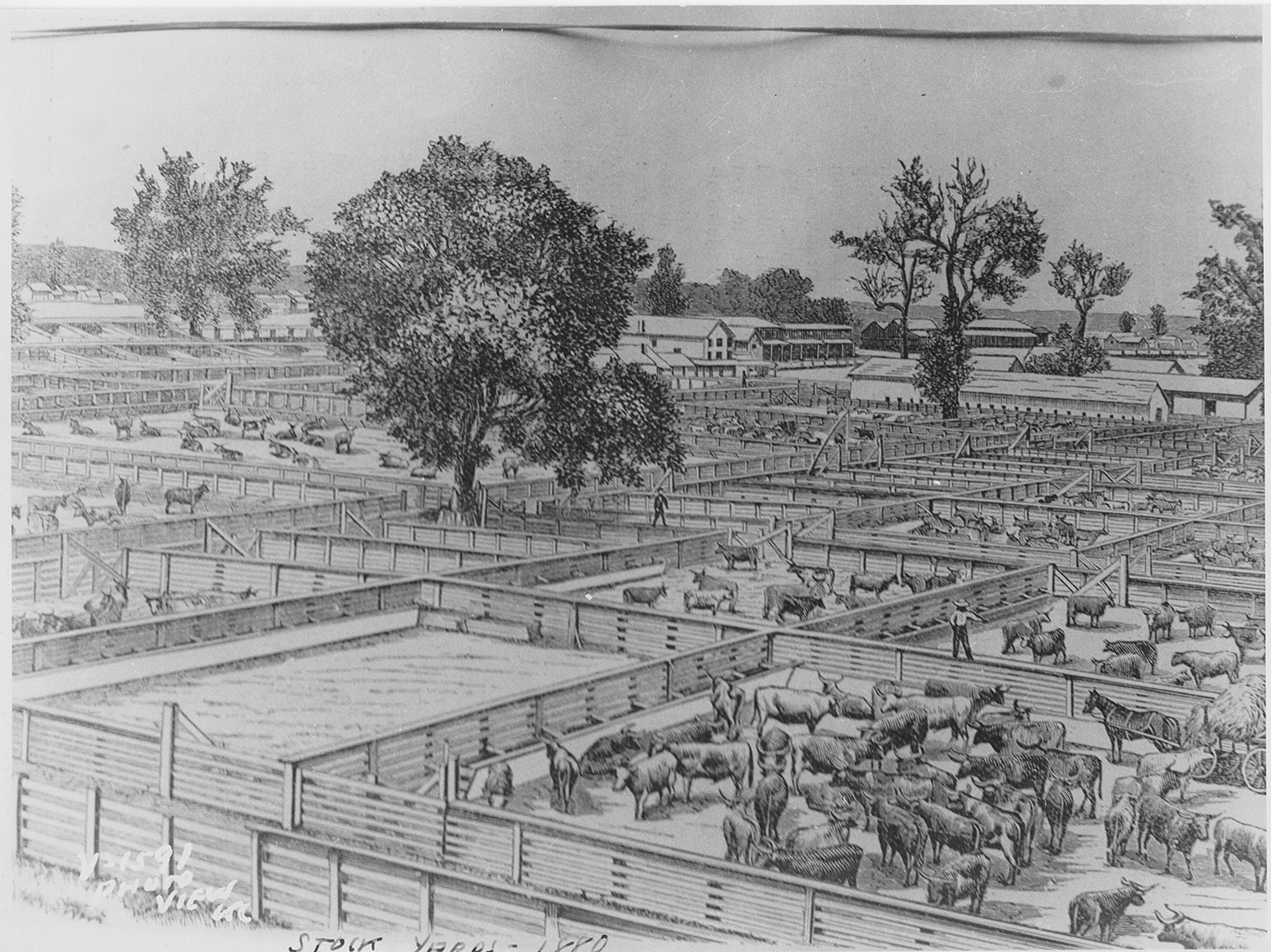 Kansas City Livestock Exchange Building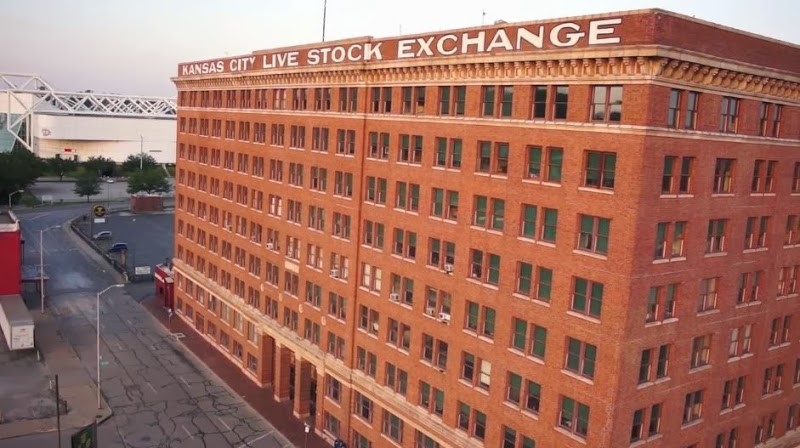 Backstory and Context
Brief History of the Kansas City Stockyards
The history of the Kansas City Stockyards is as old as the city itself. This is because the Kansas City area was known as the gateway to the west, and along the Sante Fe Trail, thousands of cattle were moving from Texas to markets in the east. In the 1840s and late '60s, Native Americans, squatters, and farmers were converging in the West Bottoms to trade livestock, flour, furs, and more. Anticipating a further increase in trading, local businessmen constructed 11 pens, 15 unloading chutes, and a pair of Fairbanks scales in 1870. That same year, over 100,000 cattle were moved with those limited facilities. By 1871, the "Kansas Stock Yards Company" came into being. From there, the stockyards grew immensely over the years, acquiring more land and trading hundreds of thousands of livestock.1
Kansas City grew around the stockyards, and towards the end of the 19th century, about 90-percent of the value in Kansas City lay in the West Bottoms. The stockyards continued to flourish, surviving floods and fires, and building the nine-story Livestock Exchange (at the time of its building in 1911, it was the tallest building in the world). In 1929, for example, around 2,179,000 head of cattle and 4,151,000 hogs were sold through the stockyard. Activity peaked in the 1940s with over $350 million in exchange every year.2 Unfortunately, the great flood of 1951 had devastating effects on the stockyard; many packing plants closed and farmers and ranchers began negotiating directly with packers or through small regional auction barns. Nonetheless, the stockyards continued for another 40 years after the flood, closing in 1991.
Sources
1.) Kansas City Live Stock Exchange. National Register of Historic Places Nomination Form. National Park Service, 1 July 1983. Web. 8 July 2016. http://dnr.mo.gov/shpo/nps-nr/84002571.pdf

2.) "Wild West Week: Kansas City and St. Louis Stockyards." Missouri Life, 9 September 2011. Web. 8 July 2016. http://www.missourilife.com/life/kansas-city-and-st.-louis-stockyards/
Additional Information