Sweeney School Building
Introduction
The Sweeney School was a Kansas City landmark in the early 20th century. Founded by Emory J. Sweeney in 1908, the Sweeney School was a trade school teaching more than a dozen trades, and at the outset of WWI, the school's enrollment grew significantly, producing thousands of automobile mechanics and radio technicians during the war. The 10-story building featured 12 acres of floor space and could house upwards of 800 students on site. The 80-foot high sign atop the building used over 5,000 electrical lamps, and there was even an Olympic-sized swimming pool in the basement. The Sweeney School closed in the 1920s and the building was repurposed as office space. The building is located across from the Union Station, and it is listed on the National Register of Historic Places.
Images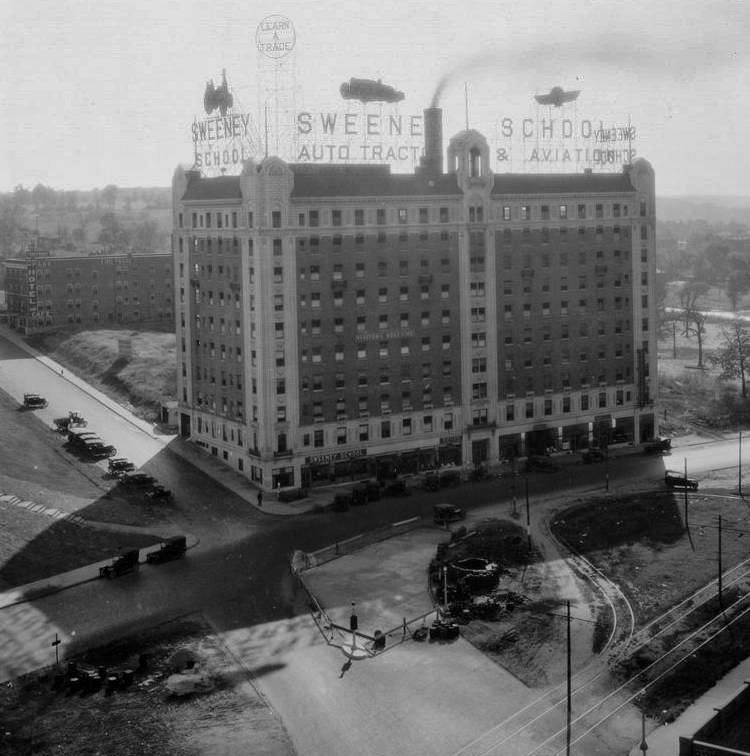 The Sweeney School building in the modern era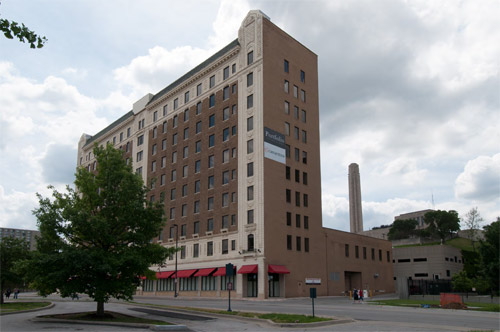 Newspaper advertisement for design options for the Sweeney Automobile School. Source: Kansas City Star, July 9, 1916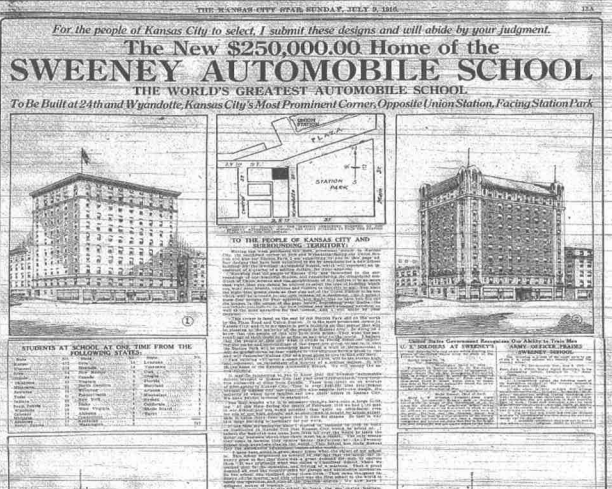 The machine shop inside of the school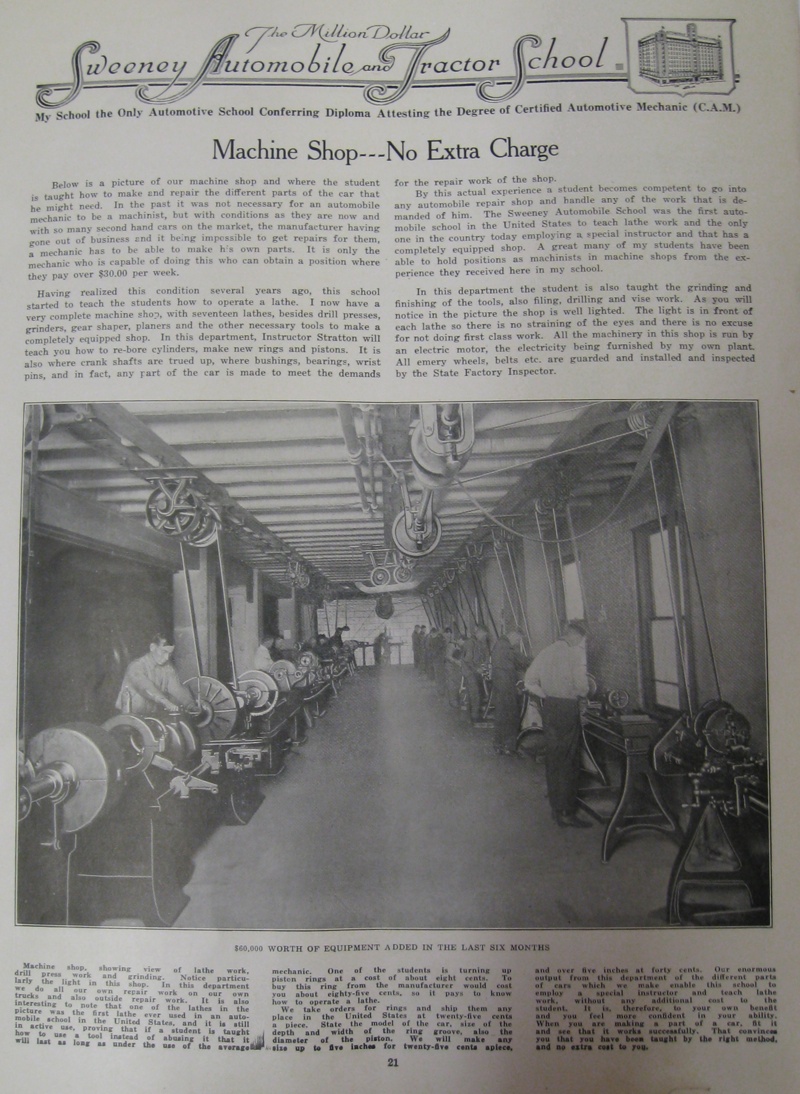 Front cover of the 1920 edition of the Sweeney Catalog.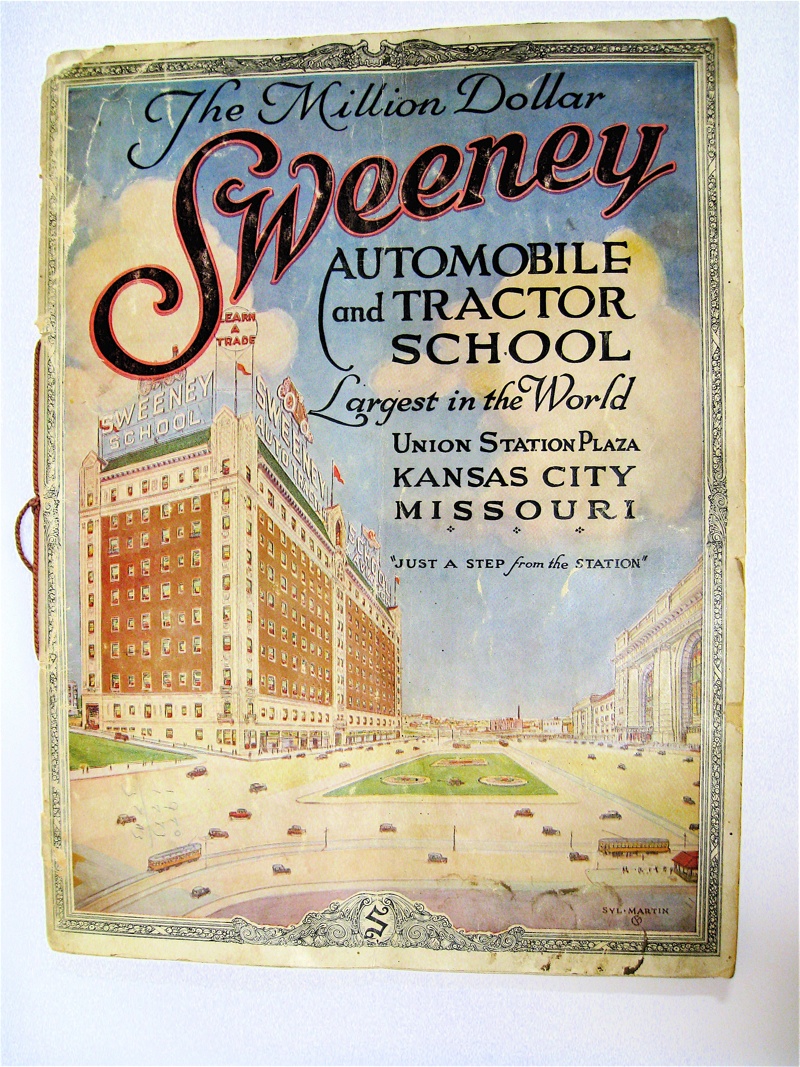 Backstory and Context
History of the Sweeney School
The Sweeney School is significant for its contributions to the field of vocational education. As the founder of the school, Emory Sweeney used his famous "Sweeney System" to teach students. This system was a wholly unique method of hands-on teaching that combined practical experience and quality instruction. The building was advertised as a "million dollar school" and featured 12 acres of floor space and an Olympic-sized pool. It was even advertised to have the largest dining room in the world. By 1917, the school had an enrollment of 3,674 students, and by 1919, this enrollment grew to 7,197 students. 
One significant historical event at this school occurred during the 1918 flu epidemic, where 2,300 out of the 3,000 students contracted the disease. Fifteen mechanics died that year. To combat the outbreak, army officials enacted a quarantine, which ultimately proved successful. The Sweeney School also produced Kansas City's first radio station, WHB Radio, in 1922. Also in the early 1920s, the school added aviation to its course list, providing students with the opportunity to learn to fly and repair aircraft. Following the stock market crash of 1929, the school (as well as Emory) went into massive debt and the school closed. Overall, more than 85,000 men graduated from the school, and although the building no longer has its massive sign atop the building, the building itself is an essential Kansas City landmark.1
Sources
1.) "Sweeney Automobile and Tractor School." National Register of Historic Places Registration Form. United States Department of the Interior, National Park Service. 24 Feb 2014. Web. 8 July 2016. https://www.nps.gov/nr/feature/places/pdfs/14000142.pdf
Additional Information