Rutherford B.H. Yates Museum
Introduction
Founded in 1996, this museum is the former home of Rutherford B. H. Yates, Sr. (1878–1944) who was an African American teacher and owner of his own printing business, Yates Printing Company. The house is located in the Fourth Ward of Houston, which is also known as Freedmen's Town. It was in this neighborhood that newly emancipated African American slaves established a thriving community of doctors, lawyers, dentists, teachers, and those with other vocations. The museum preserves this history (and Yates' legacy) through historic preservation of homes, education, and archaeological research. The museum and its supporters also work to aid historic preservation efforts and promote the study of the art and history of the African Diaspora. Given its important history, Freedmen's Town was listed on the National Register of Historic Places in 1985.
Images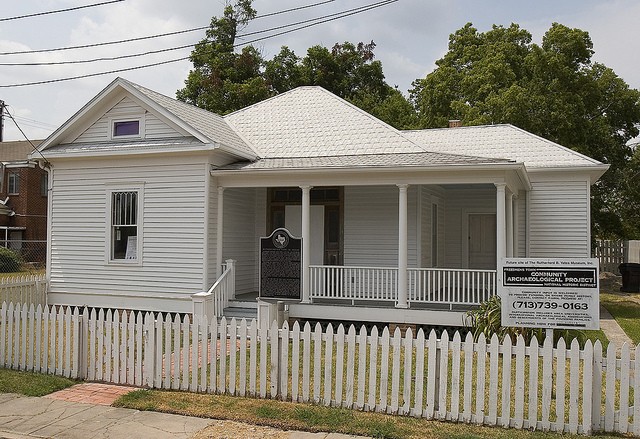 The historical marker in front of the house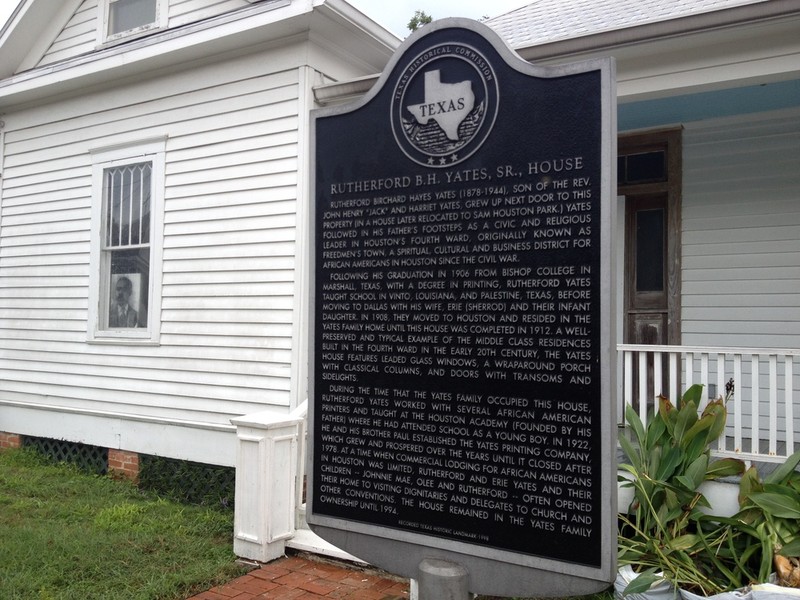 Backstory and Context
The house was built in 1912-1913 on the property first purchased by Rutherford's father, Jack, in 1869. Jack was of course a slave but after emancipation became a minister, educator and community leader.

In the early 1990s, a local resident, Gladys House, local preservationist Catherine Robertson, and Yates' daughter, Olee Yates McCullough, led the efforts to save the house from demolition. They wanted to establish a museum to preserve the history of printing, the art of the African Diaspora, and Freedmen's Town. The house had been vacant since the 1980s and as such was likely to suffer the fate of the majority of the other structures in the town (unfortunately, 500 of the original structures in the district have been destroyed). Once the museum was founded, restoration efforts began and were able to preserve 80% of the original structure.


Sources
Blacklock-Sloan, Debra. "Rutherford B. H. Yates Museum, Inc." Handbook of Texas Online. Accessed April 6, 2014. http://www.tshaonline.org/handbook/online/articles/lbr03.

"History of the Rutherford B. H. Yates Museum." Yates Museum. Accessed April 6, 2014. http://www.rbhy.org/heritage.
Additional Information