Denmark Vesey Statue
Introduction
In the midst of a park named in honor of Confederate General Wade Hampton stands a monument that honors Denmark Vesey- a former slave who was executed in 1822 for his role in planning an attempted slave insurrection. The monument was dedicated in 2014 and tells of Vesey's enslavement and self-emancipation, his role in establishing Hampstead AME Church, his role as an educator, and his efforts to end slavery. Vesey was one of thirty-five African Americans who were executed following a series of trials that revealed the scope of the planned rebellion against the institution of slavery in South Carolina. In addition to creating slave patrols and a military barracks to protect the city from possible slave rebellions in the future, the city of Charleston destroyed Vesey's church.
Images
The monument was dedicated after 18 years of deliberation and fundraising by a local committee led by Charleston city councilman Henry Darby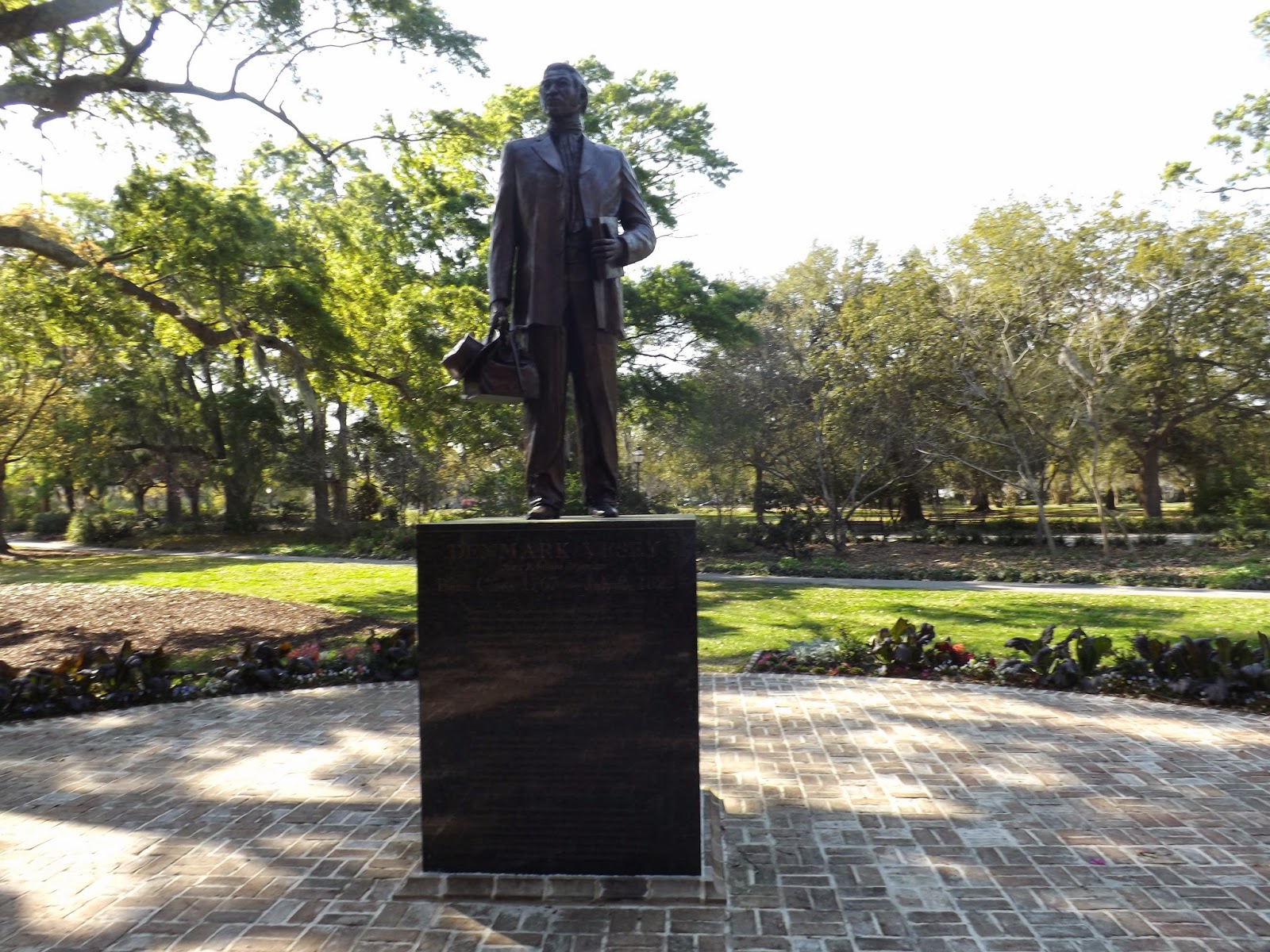 Learn more about the history of slave revolts with this book about the 1811 New Orleans slave revolt.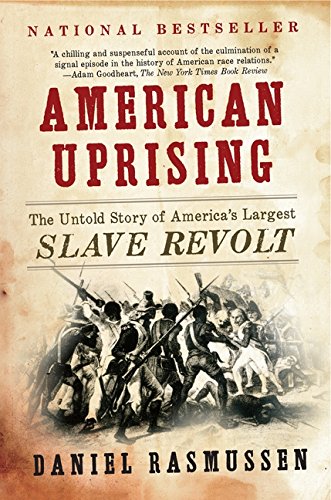 Backstory and Context
At the age of fourteen, a young man of African descent who came to be known as Denmark Vesey was acquired by slave trader Joseph Vesey. After accompanying Captain Vesey on multiple slave-trading voyages in the Atlantic, young Denmark accompanied his master to Charleston, South Carolina. Being a skilled carpenter and being allowed to retain a small amount of wages he earned for his master, Denmark Vesey purchased the modern-day equivalent of a lottery ticket. Remarkably, Vesey not only won the contest when his number was drawn, he was permitted to retain his winnings and use them to purchase his freedom.

Vesey joined and soon became a leading member of Charleston's African Methodist Episcopal Church. After many of his fellow church members were arrested, and after he was repeatedly harassed for teaching Bible classes, Vesey turned to a more radical Christian theology that emphasized liberation. He and others planned a rebellion that they hoped would allow Charleston-area slaves to escape by capturing one or more sailing vessels and fleeing to the recently independent Black republic of Haiti.

Understanding that any white resident who saw the rebels or learned of their plan would alert the slave patrols, the rebels planned to kill every white person they saw and set fire to the city. As a result, Vesey and his co-conspirators believed that whites would be unable to capture the rebels before they had safely made their escape. The success of Vesey's plan relied upon a large number of participants as well as absolute secrecy. As the date of the planned rebellion neared, however, several slaves leaked news of the plot to their masters. Vesey and five other men were publicly hanged on July 2d, 1822.

While Vesey became a martyr to the opponents of slavery, white residents of Charleston recoiled with horror at his plan. As part of their efforts to intimidate would-be rebels, dozens of African Americans faced trial and a total of 35 were executed for their alleged connection to Vesey and his co-conspirators.
Sources
Robert S. Starobin, "Denmark Vesey: The Slave Conspiracy of 1822" Prentice Hall: 1970. Adam Parker, Denmark Vesey monument unveiled in Hampton Park before hundreds," Post and Courier, Feb 15, 204, (accessed 7/7/2016) http://www.postandcourier.com/article/20140215/PC16/140219534 Kat Chow, "Denmark Vesey And The History Of Charleston's 'Mother Emanuel' Church," NPR Code Switch, June 18, 2015. (accessed 7/7/2016) http://www.npr.org/sections/codeswitch/2015/06/18/415465656/denmark-vesey-and-the-history-of-charleston-s-mother-emanuel-church
Additional Information