Casa de Bandini
Introduction
Now the Cosmopolitan Hotel, the Casa de Bandini is one of the oldest buildings of San DIego, built in 1829. This single story, adobe home with a thatched roof was home to Juan Bandini and his family. Bandini was an immigrant-Californio, born in Peru, who was an early settler of what would become San Diego. He moved to Spanish-held California in 1819 with his father. Bandini would ally with the United States during the Mexican War. He also owned land in San Bernardino and Riverside counties in California. Before moving to Mexico in the early 1850s and then back to Los Angeles, Bandini was a local politician in San Diego, as well as a store owner, restauranteur, and hotel owner.
Images
Undated portrait of Juan Bandini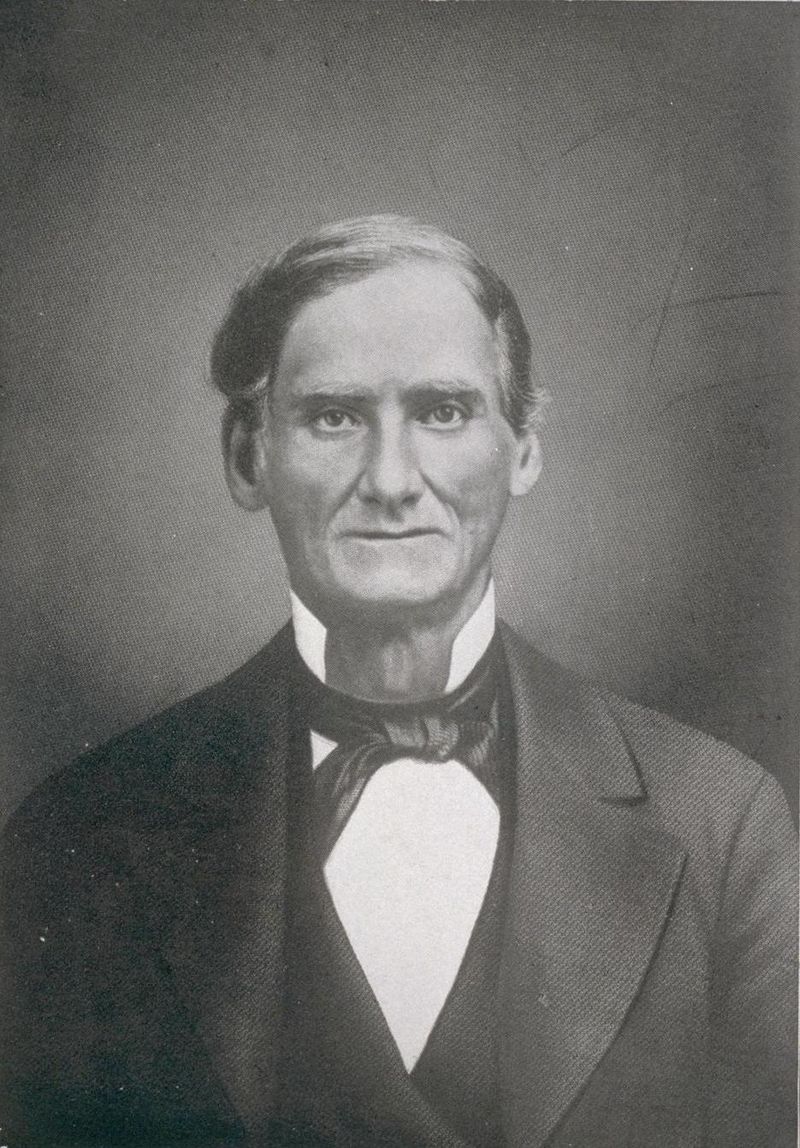 Casa de Bandini-Cosmopolitan Hotel as it looks today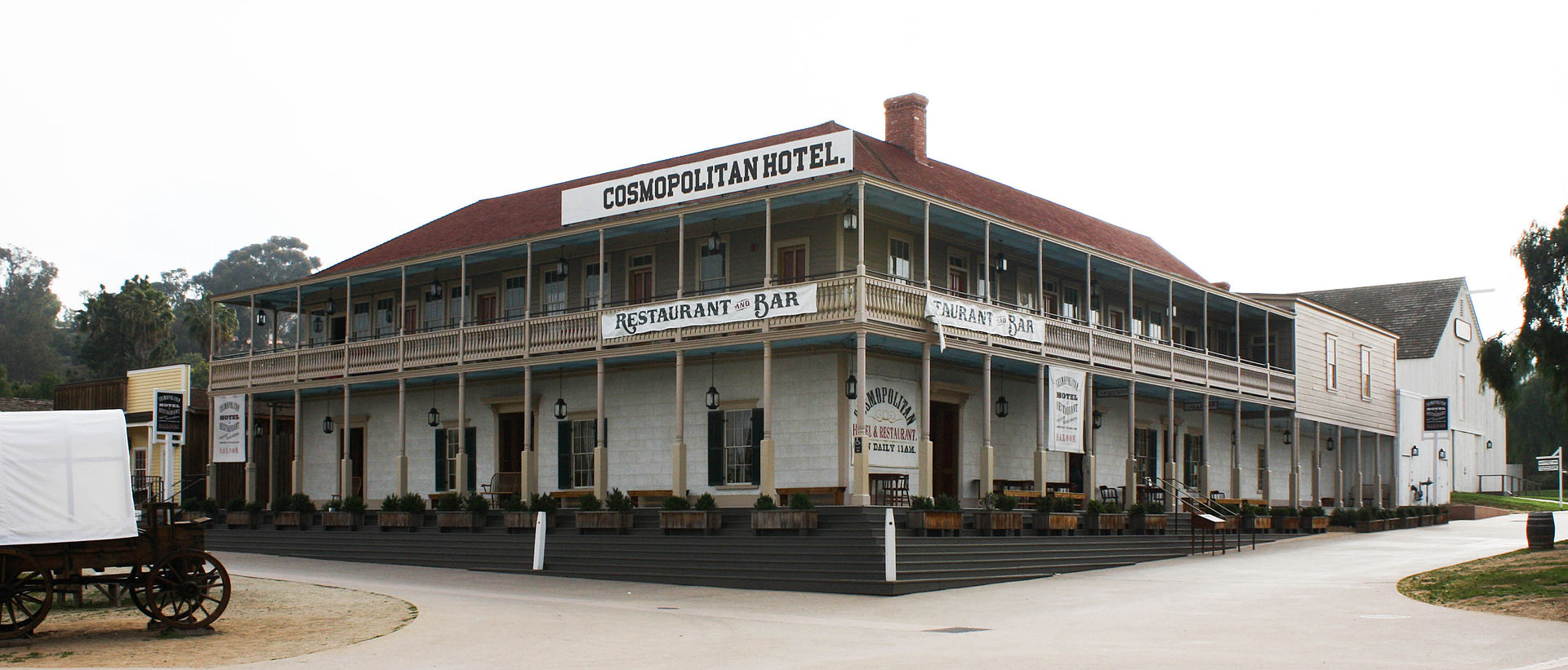 Original floor plan of the Casa de Bandini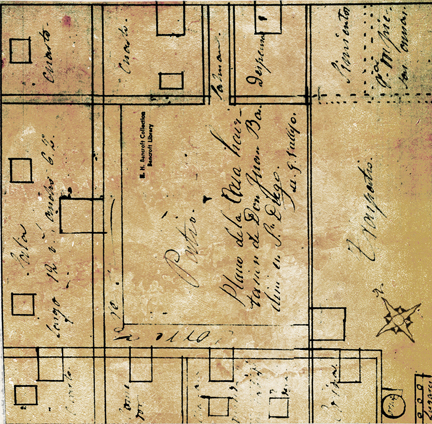 Bandini and his daughter, Margarita.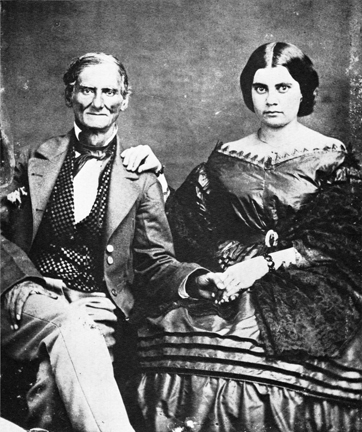 Albert Seeley, man who turned the home into a hotel, and his wife in 1868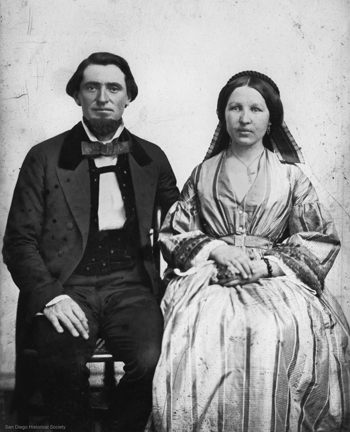 Casa de Bandini-Cosmopolitan Hotel in 1872
Backstory and Context
Juan Bandini was born 1800 in Lima, Peru to José Bandini, a Spanish sea captain. His father came to California in 1819 and 1821 and participated in the Mexican War of Independence. After the revolution his father's family moved to San Diego, arriving in San Diego September 1, 1834 on the brig Natalie. Bandini married Marie de los Dolores Estudillo on November 20, 1822. She was born c. 1808, daughter of Captain José María Estudillo. They had three daughters, Arcadia, Ysidora, and Josefa, and two sons, Juanito and one who died in childhood. Bandini's second wife was Refugia Argüello, daughter of Santiago Argüello. They had three sons, Juan de la Cruz, Alfredo, and Arturo, and two daughters, Dolores and Victoria.
Bandini served various public offices such as member of the assembly, 'sub-comisario' of revenues, and substitute congressman. Bandini was granted and occupied Rancho Tecate in 1836. However he was soon driven to abandon it by raids to plunder the ranchos around San Diego by bands fugitive neophytes, rancho employee's, and natives from the interior in 1836-1837. This is now the town of Tecate. In 1838, the Mexican government granted him Rancho Jurupa in modern day San Bernardino County and Riverside County.
During the Mexican-American War, Bandini supported the Americans. With Santiago Arguello he issued an appeal to not resist the Americans. After the war, Bandini was increasingly critical of the U. S. government, especially the Land Act of 1851 that allowed Mexican land grants to be challenged. The Treaty of Guadalupe Hidalgo with Mexico, in 1848, had guaranteed the land grants would be recognized.

Bandini was dressed elegantly and always gracious, and cut a refined presence wherever he went. He was known as a charming public speaker, fluent writer, excellent dancer, fair musician, and fine horseman. His home was the social center of San Diego. His lifestyle and hospitality often got him into trouble financially, requiring his children to bail him out in later years. During March 29–September 27, 1848 he was Juez de Paz (Justice of the Peace) of San Diego Pueblo. In 1850 he opened a store in San Diego and built the Gilla House hotel. Soon after he moved to Mexico then in 1855 to Los Angeles where he died in 1859.
Bandini built this large U-shaped house, Casa de Bandini, in 1829. Initially it had 12 rooms and was one-story. The Casa de Juan Bandini had features of Spanish Colonial architecture usually found only in California missions. During the 1840s, he added several enhancements such as pane-glass windows, a brick-lined patio with well, and a small, bathhouse to entice his daughters to visit his wife Refugio and him more frequently. Bandini was forced to sell his house in 1859 due to financial losses.
In 1869, ten years after Bandini's death the property passed to Albert Seeley. Seeley a stage master, converted the old adobe into an L-shapped Greek Revival hotel. He renovated the original first story, and added a wood framed second story and balconies. Albert Seeley sold his hotel in 1888. In the decade that followed the hotel was used as a rooming house, and converted for use as an Olive packing factory.
In 1928 Don Juan Bandini's Grandson, Cave J. Couts Jr., bought the property in order to restore it as a memorial to his mother Ysidora Bandini de Couts. Couts remodeled the residence in Steamboat Revival architecture style. By 1930 the building was wired for electricity, and gas. Cave J. Couts Jr. Ranames the building as, "The Miramar," hotel and restaurant.
in 1945 James H. and Nora Cardwell purchased the Bandini property. During the 1950s their son Frank renovated the building into an upscale tourist motel. The Cardwells eventually sold the property to the state of California in 1968, the same year Old Town became a state historic park. The State of California and concessionaire Chef and restaurant owner Joseph Melluso came to an operating agreement. Under agreement the Hotel would receive necessary historical excavation, and restoration to the time period of The Cosmopolitan Hotel.
The Cosmopolitan reopened for business as a Hotel and Restaurant July 21, 2010. By August 2011 Owner Joseph Melluso had sold a majority of ownership over to Catherine Miller. In July 2013, the Cosmo was taken over by Old Town Family Hospitality Corp. Owner and President Chuck Ross, who also operates two restaurants in Old Town San Diego State Historic Park – Casa de Reyes and Barra Barra Saloon. The Cosmopolitan Hotel was featured on Episode 56 of Ghost Adventures which aired October 7, 2011. San Diego based Daniel Scott has also been involved with paranormal investigations at The Cosmopolitan Hotel.
Painter Anni von Westrum Baldaugh lived at the Casa de Bandini for many years.
Sources
Biography from San Diego Historical Society from Smythe's History of San Diego, p. 164.

"The Bandini Family", The Journal of San Diego History 15:1 (Winter 1969)

"Pioneer Spanish Families of California", The Journal of San Diego History 11:3 (June 1965). Reprinted from The Century Magazine XLI n.s. XIX (January 1891), by Charles Howard Shinn.

Wilson, James Grant; Fiske, John, eds. (1900). "Bandini, Juan". Appletons' Cyclopædia of American Biography. New York: D. Appleton.

Hubert Howe Bancroft, History of the Pacific States of North America (Volume 15),CALIFORNIA, VOL. III. 1825-1840, A. L. BANCROFT & COMPANY, PUBLISHERS, 1885, p. 614.

Jurupa grant (Riverside and San Bernardino counties, Calif.): Juan Bandini, claimant : case no. 213, Southern District, 1838-1879. from cdlib.org.

The Casa and The Don: Juan Bandini's Quest for Homeland in Early San Diego



Additional Information