Daniels and Fisher Tower
Introduction
The Daniels and Fisher (D&F) Tower is a distinctive Denver, Colorado landmark. Built as part of the Daniels & Fisher department store in 1910, it was the tallest between the Mississippi and California at the time of construction, at a height of 325 feet.
Images
The Daniels and Fisher Tower is a Denver landmark. The Seth-Thomas clock includes faces on all four sides of the building.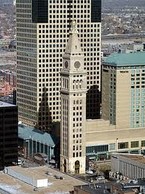 A view from within the clock tower after hosting a wedding.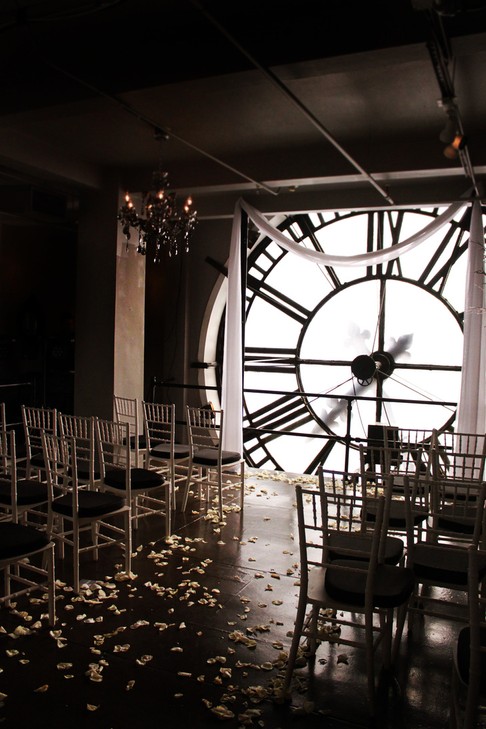 The tower set against the Denver skyline at night.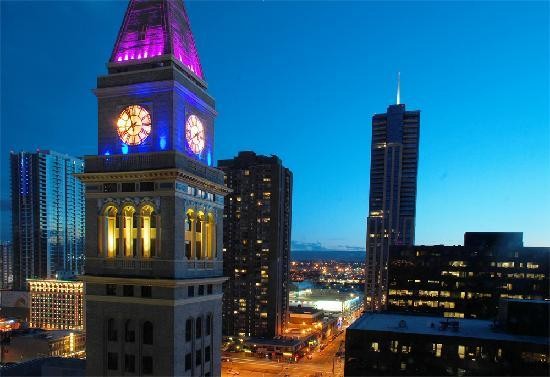 Backstory and Context
This Denver landmark was built in 1911 and designed by architect F.G. Sterner. It was designed in the Italian Renaissance style and constructed with brick, stone, and terra cotta. It rose 393 feet into the Denver skyline, making it the tallest structure west of the Mississippi for many years. In its early days, it was home to the Daniels and Fisher Department Store.
In the 1950s the original department store vacated the premises and it began to fall into disrepair. It sat empty for two decades. In the 1970s the building was destroyed, but a group of dedicated people managed to save and preserve the 21-floor clock tower. Through the 70s and 80s it was used for commercial purposes and office space.
It was listed on the National Register of Historic Places in December of 1969. With clock faces on all four sides, it lights up the Denver skyline each night. It is a Seth-Thomas clock. A large bell occupies the top floors of the building above the observation deck. It now hosts weddings, parties, and corporate and other special events on a regular basis. Guided, 45 minute tours are available, as well, every Saturday through Clocktowerevents.com.

Sources
Tower website. Accessed on May 26, 2016. http://www.clocktowerevents.com/index.html National Register of Historic Places, National Park Service. Accessed on May 26, 2016. http://npgallery.nps.gov/nrhp/AssetDetail?assetID=441b4b21-3452-4dd8-a1aa-791ded8110ed
Additional Information