William B. Kolender Sheriff's Museum
Introduction
The Sheriff's Museum celebrates and preserves the history of San Diego County's Sheriff Department. It consists of 6800 square feet of exhibit space, covering the entire history from its inception in 1850 through today. Visitors can view interactive exhibits from the 150-year history of the Sheriff's Department. Numerous artifacts and memorabilia are on display including guns, badges, handcuffs, uniforms, patrol cars, a helicopter, motorcycle, jail cells and courtroom. There is also a memorial room commemorating the sheriffs who have died in the line of duty.
Images
William B. Kolender Sheriff's Museum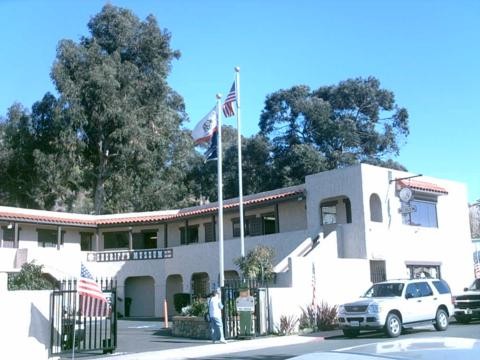 Museum display of Agoston Haraszthy, the first sheriff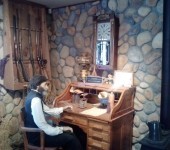 Backstory and Context
The museum is housed in the first county jail built in 1850 by Hungarian-born Agoston Haraszthy. Haraszthy was a Hungarian count and was San Diego's first county sheriff. The two story museum houses numerous exhibits, from the technology employed by law enforcement, such as bomb squad robots, to a collection of items made by inmates to historical items on display from European police forces. There are also interactive exhibits, such as recreated cells, squad cars, and helicopter cockpits that children and adults, alike, can explore. The museum's namesake, William Kolender, served as police chief and county sheriff for over 30 years. He died in 2009 of Alzheimer's Disease.
Sources
Brown, Dwane. "Officials Celebrate Reopening Of San Diego Sheriff's Museum." KPBS. Monday, October 12, 2015. http://www.kpbs.org/news/2015/oct/12/officials-celebrate-re-opening-san-diego-sheriffs-/

"The Museum." Sheriff's Museum. Accessed May 7, 2014. http://www.sheriffsmuseum.org/sheriffs-museum-san-diego
Additional Information