The Cuban Club
Introduction
The Cuban Club began in the late 19th century as a social club for Tampa's huge population of Cuban immigrants, but the building that stands today was actually built at the dawn of the 20th century. It was once the heart of Ybor City, Tampa's thriving Cuban neighborhood, and it still serves the area, though this time as a rental facility for weddings, corporate meetings, and other events.
Images
Cuban Club as it looks today
Cuban Club historical marker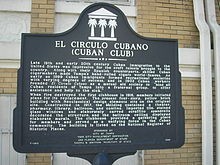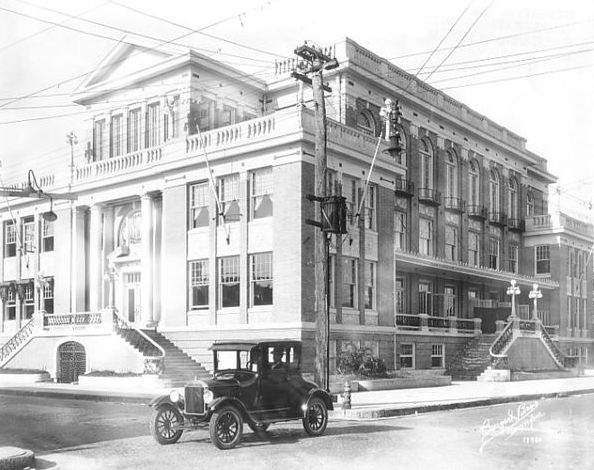 Dancers in the Club, circa 1930s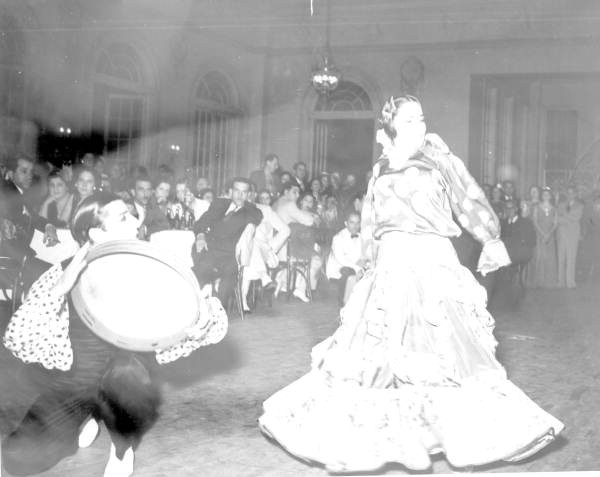 Crowds gather outside of the Club in this 1940s photo
1940s postcard of the Club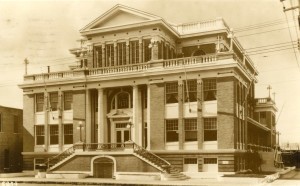 This family provided photo shown to Tampa Bay Times is of the Club's first president, Eladio Paula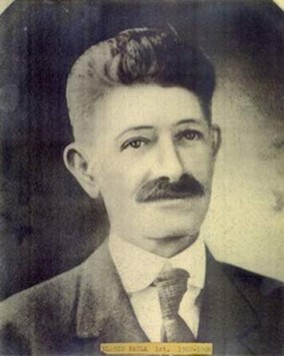 Backstory and Context
The first clubhouse for the Cuban Club, which is also known as El Circulo Cubano de Tampa, was built in 1907. As well as being a social club, the Cuban Club also served as a philanthropic society, offering aid and medical assistance to the poorer citizens of Ybor City. The club grew up amongst social and political strife both in Cuba and among Cuban-Americans, and the members of the club mirrored the upheaval of their times by drafting a charter forbidding discussion of labor, politics, or religion in the club. In 1916, the first clubhouse was destroyed by a fire, and another was built in its place. The new building, finished in 1917, was given more modern amenities to attract the people of the neighborhood, such as a gymnasium, swimming pool, two-story theater, pharmacy, library, ballroom, two bowling lanes, and cantina. Boxing matches and big band concerts were hosted at the club, and famous entertainers like Glenn Miller and Celia Cruz performed there. In the 1960s, the club saw its popularity begin to disappear due to economic problems in the neighborhood caused by the closing down of the cigar factories. The Cuban Club had always seen its membership numbers fluctuate, usually due to social and labor unrest, but this time the club couldn't keep up and it fell into disrepair.

In 1992, a not-for-profit organization called the Cuban Club Foundation took over the building and renovated it to its former glory. The building is now used for special events and performing arts venues. Any one of its large rooms, including the former cantina ad ballroom, can be rented out for parties, weddings receptions, or business meetings.
Sources
"About Us." The Cuban Club. Accessed July 3, 2016. http://thecubanclub.org/about-us/ "Cuban Club." Ybor City Chamber of Commerce. Accessed July 3, 2016. http://ybor.org/cuban-club/
Additional Information