The DeKoven Center
Introduction
Established in 1852 as Racine College, this historic building now serves as a conference and events center. The center is named in honor of Father James DeKoven, a leader of the college who arrived in Racine seven years after the college was first established. In addition to leading the college, he worked to teach area children and lived at the college with students and faculty members.
Images
The Assembly Hall and Great Hall is now used largely for special events.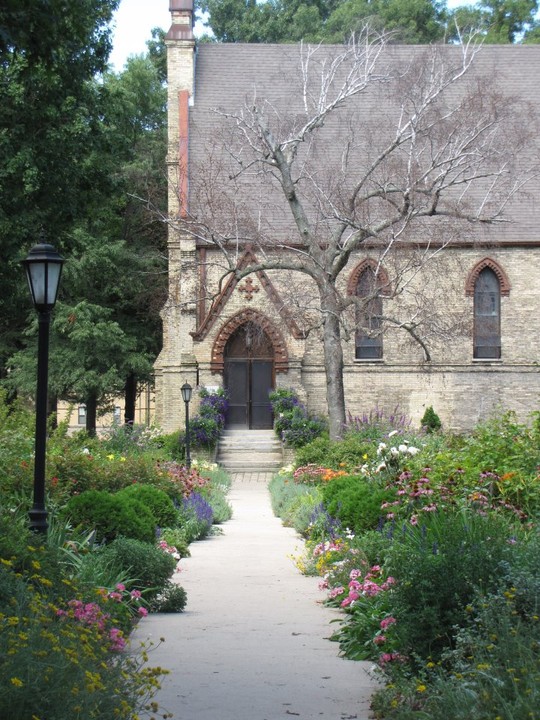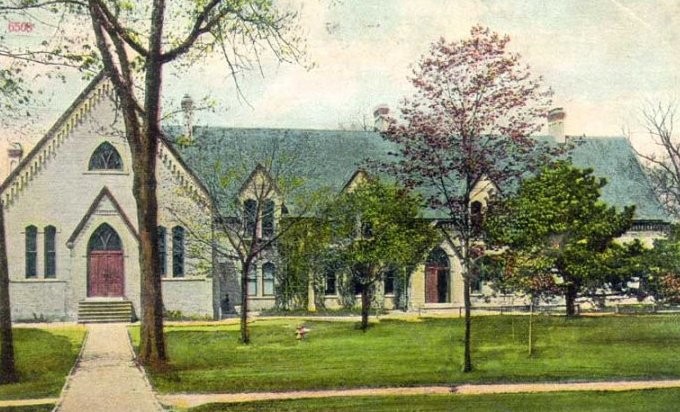 An interior view of St. John's Chapel, now part of the DeKoven Center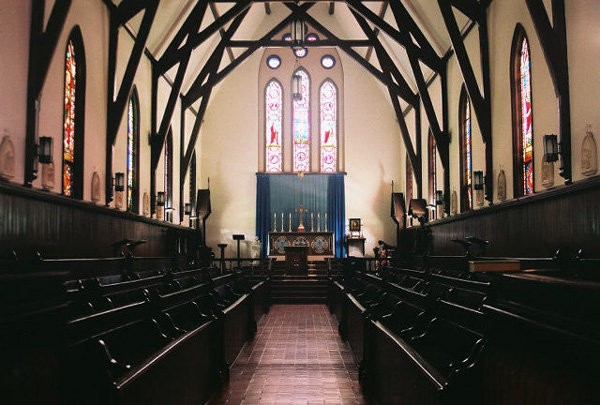 Racine College circa 1910. The Chapel is on the right.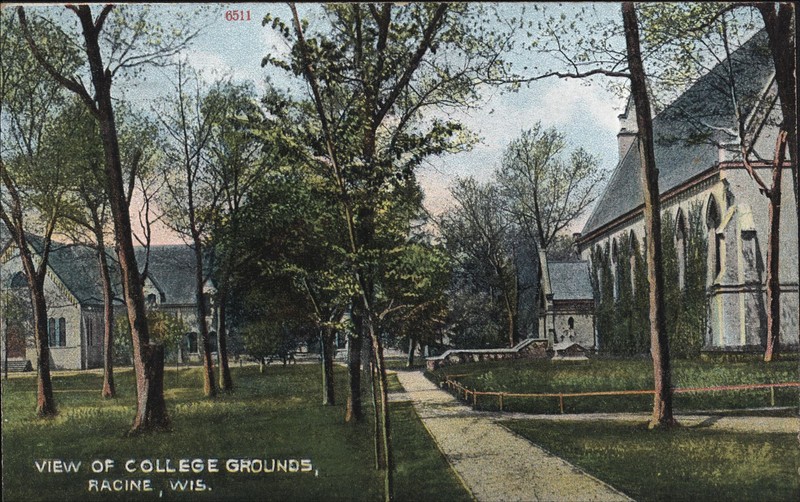 Backstory and Context
Racine College was a residential college that prepared young men for the ministry. The campus and curriculum was modeled upon Radley College in Oxfordshire, England. The college attracted some of the leading intellectuals of the 19th century, including Ralph Waldo Emerson. In 1935, the campus was acquired by Community of St. Mary, the oldest women's Religious community of the Episcopal Church. The Sisters operated a number of programs on the campus, including residential experiences for disadvantaged children from Chicago each summer. In 1985, the Episcopal Diocese created an independent board to operate the historic campus, which is now used for community events and religious functions.
Additional Information