Disneyland
Introduction
"To all who come to this happy place: Welcome. Disneyland is your land." — Walter E. Disney, July 17, 1955 Disneyland, officially called Disneyland Park, is a large amusement park in Anaheim, California. It is the original and one of several other Disney theme parks in the country and the only one designed by its founder, Walt E. Disney. It opened on July 17, 1955 and has undergone changes and expansion during the following decades. Today, there are eight themed areas in the park including: Mainstreet, U.S.A., Adventureland, Frontierland, Fantasyland, Tomorrowland, New Orleans Square, Bear Country, Mickey's Toontown, and Holidayland.
Images
A statue of Walt Disney stands near the Sleeping Beauty Castle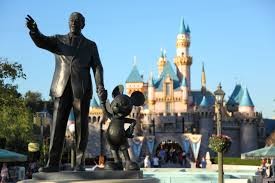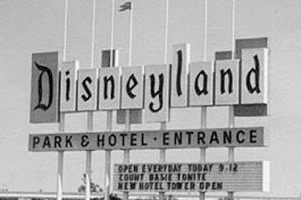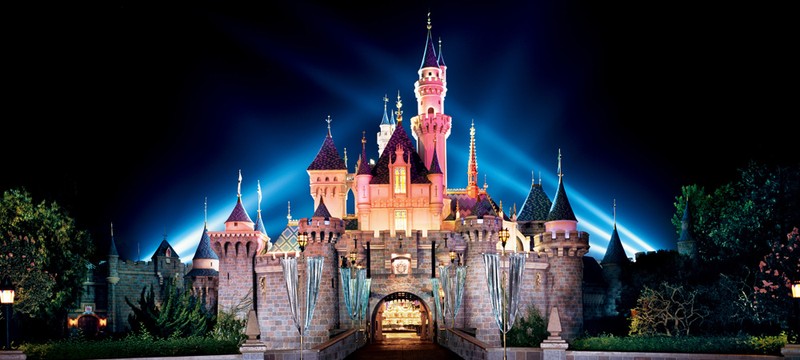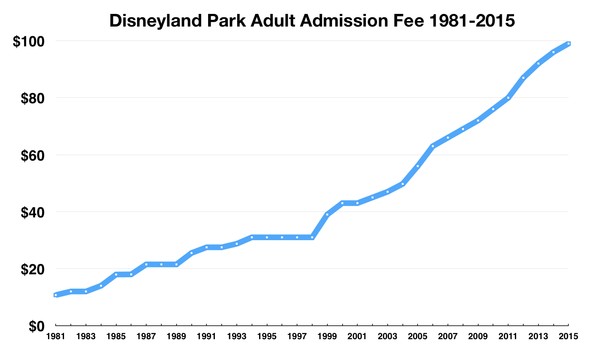 Backstory and Context
Walt Disney, who by the 1940s was an accomplished cartoonist, animator, and the creator the Mickey Mouse character, had received lots of requests from people who wanted to visit his studio in Burbank, California. However his studio was small and he thought that watching someone animate would be boring for visitors. So Walt decided that a park across the street from his studio would be an excellent place for people to visit and relax. However, the city of Burbank denied his request and looked elsewhere and found the suitable site in Anaheim. With the help from the ABC television network, who wanted to create a Disney-themed tv show in return for its financial backing of the park, construction began in 1954 and completed in July the next year. Over time, the park's popularity grew and became a financial success. Eight themed parks make up Disneyland Park today. Originally the park started with Main Street, U.S.A., Adventureland, Frontierland, Fantasyland, and Tomorrowland, but later created New Orleans Square, Critter Country, and Mickey's Toontown. The newest edition to the park will be the Star Wars Land announced on August 15, 2015, by Disney CEO Bob Iger.
Main Street, U.S.A. follows after a simple town you would see in the early 20th century. It has all the Victorian period attractions including a train Station, Movie Theater, city hall, firehouse, emporium, arcades, double-decker buses, horse-drawn streetcars, jitneys, and much more. Adventureland is made to ma were in a tropical rainforest far away.
Orleans, the most popular park was opened on July 24, 1966. It's attractions include: Pirates of Caribbean and the Haunted Mansion, with nighttime performances in Fantasmic!. Frontierland is designed to bring you back to the setting of pioneer days along the American Frontier. Critter Country originally opened as "Bear Country" in 1972 was renamed in 1988. It is the home of and Indian Village, where dances and other customs are demonstrated by the tribespeople. Fantasyland is the area of Disneyland of which Walt Disney said, "What youngster has not dreamed of flying with Peter Pan over moonlit London, or tumbling into Alice's nonsensical Wonderland? Fantasyland houses all the classical stories of everyone's youth and brings them to life for all to participate in." Mickey's Toontown is partially inspired by the fictional Los Angeles suburb of Toontown in the Who Framed Roger Rabbit, opened in 1993.Walt Disney dedicated Tomorrowland, during the 1955 inauguration with these words: "Tomorrow can be a wonderful age. Our scientists today are opening the doors of the Space Age to achievements that will benefit our children and generations to come. All the attractions in this park have been designed to bring the visitors forward to the future.
Since its opening, over 650 million people have visited the park and these numbers are increasing every year along with the prices of tickets. It is safe to say that Disney reached his goal of making a park that inspired and has been enjoyed thoroughly by all who have visited.
Sources
"Disneyland." Wikipedia. Accessed October 7, 2015. http://en.wikipedia.org/wiki/Disneyland. "Disney History." Accessed October 7, 2015. D23.com. https://d23.com/disney-history. Malloy, Betsy. "Disneyland History." April 29, 2016. http://gocalifornia.about.com/od/cadisneyland/a/history.htm.
Additional Information