Bailey House, Denver Colorado
Introduction
Architect William Lang designed the Bailey House for George B. Bailey, a real estate agent and investor, in 1889. Lang was a popular and prolific architect with Denver's upper class residents. He designed many famous Denver homes, including the Molly Brown House.
Images
The Bailey House was completed in 1891 by architect William Lang for owner George B. Bailey.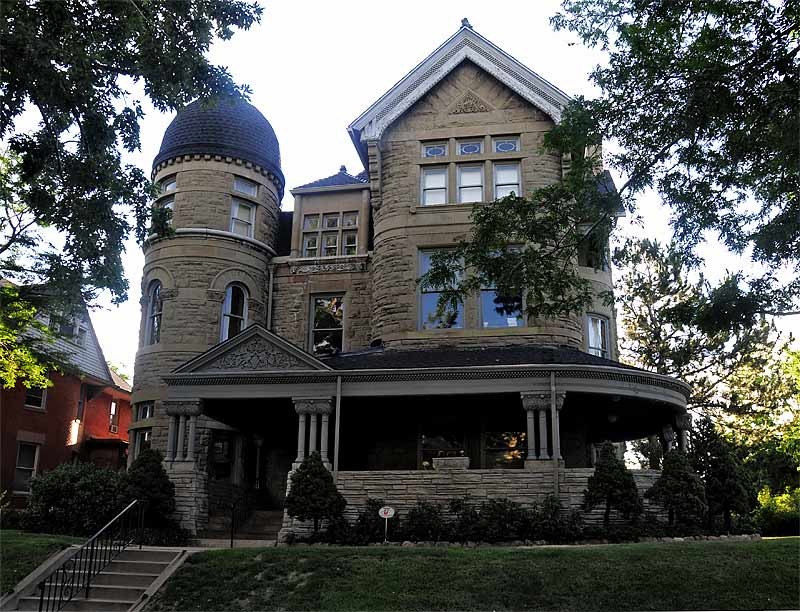 Bailey House when it housed the Tiffin Dining Room in earlier times.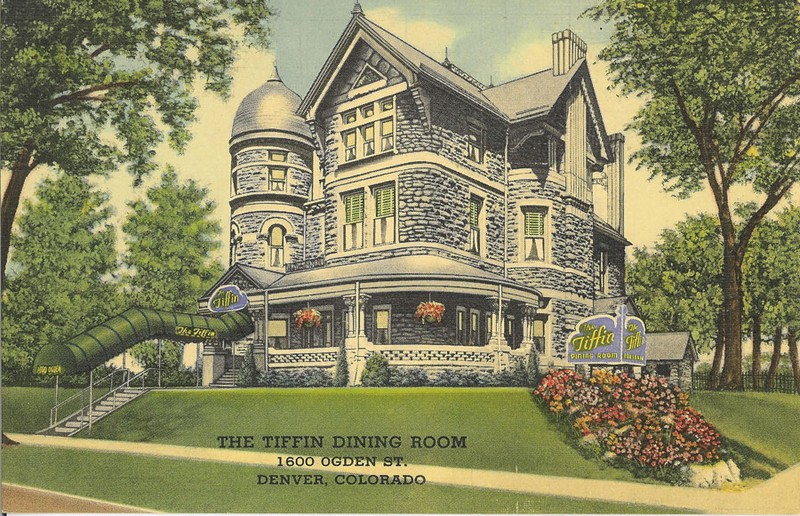 The Bailey House from the rear.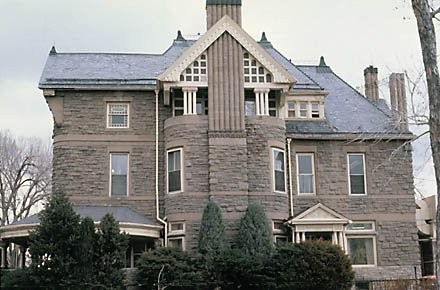 Backstory and Context
The Bailey House, predominately Queen Anne architecture with a Longmont sandstone exterior, was completed in 1891. The interior was finished with a variety of hardwoods and included a porcelain bathtub. Lang was known for using the finest materials. It was reported to have cost $30,000 at the time.
Though it largely holds to Queen Anne style, Lang mixed in variety of other influences such as Italianate, Greek Revival, Romanesque and Chateauesque. He also included various hardwoods, such as butternut, oak, ash and maple to the décor. The Bailey House is the largest of Lang-designed houses of the time to have survived.
The Bailey House was listed on the national Register of Historic Places on September 18, 1978. It is now part of the Swallow Hill Historic District. It is now the home the Sawaya Law Firm.
Sources
Sawaya Law Firm website, accessed May 31, 2016. http://www.sawayalaw.com/ National Register of Historic Places, National Park Service. Accessed May 31, 2016. http://focus.nps.gov/AssetDetail/NRIS/78000840
Additional Information