Long Beach Sagely Monastery
Introduction
This Buddhist monastery was originally established as a convent for Carmelite nuns. After forty years, the nuns who lived at the convent were relocated and the property was sold to the the City of Ten Thousand Buddhas, a Buddhist community and monastery based in Talmadge, California. This Buddhist organization asked that the previous owners leave the statue of the Virgin Mary which still graces the front of the building. Recognizing that the new owners also worship Mary as Guanyin Bodhisattva, the Catholic nuns accommodated the request. Guanyin Bodhisattva is a Buddhist saint who brings peace and love to people. Many visitors of multiple faiths come to pray Mother Maria and bring fresh flowers her to honor her.
Images
Mother Maria Statue outside the Monastery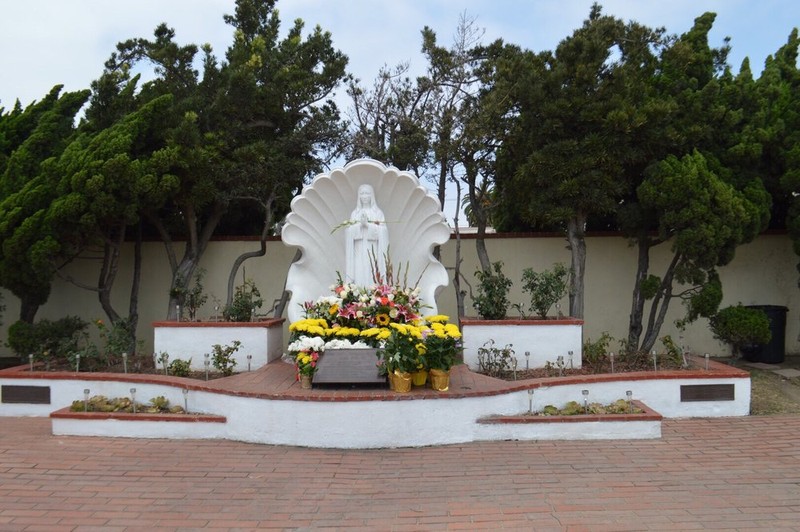 The whole view of The monastery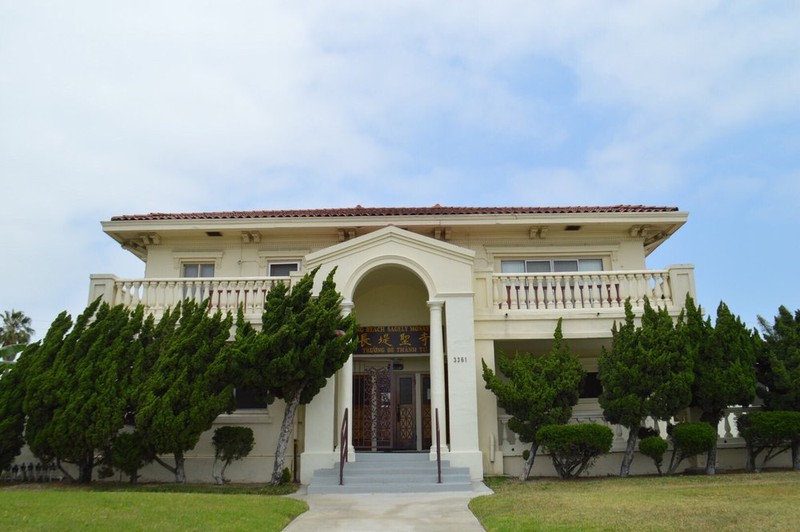 Sources
"The History of Long beach Sagely Monastery." Long beach Sagely Monastery. Accessed May 12, 2016.
Additional Information