Ralph B. Clark Regional Park and Interpretive Center
Introduction
Located within the 105-acre Ralph B. Clark Regional Park, the interpretive center tells the prehistoric tale of the area with its extensive fossil collection. Much of the collection dates from over 1 million years ago with some fossils as "young" as 10,000 years old. Most of the collection was acquired during excavations for sand and gravel from the area for construction of the Santa Ana and Riverside Freeways from 1956-1973. Admission to the center is free and it is open Wednesday through Sunday.
Images
Entrance to the interpretive center.

Giant sloth skeleton on display.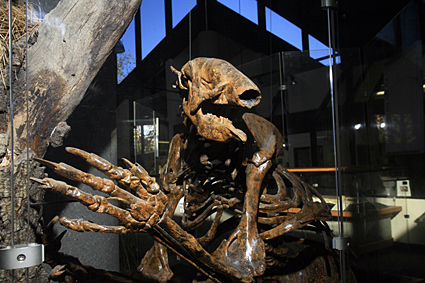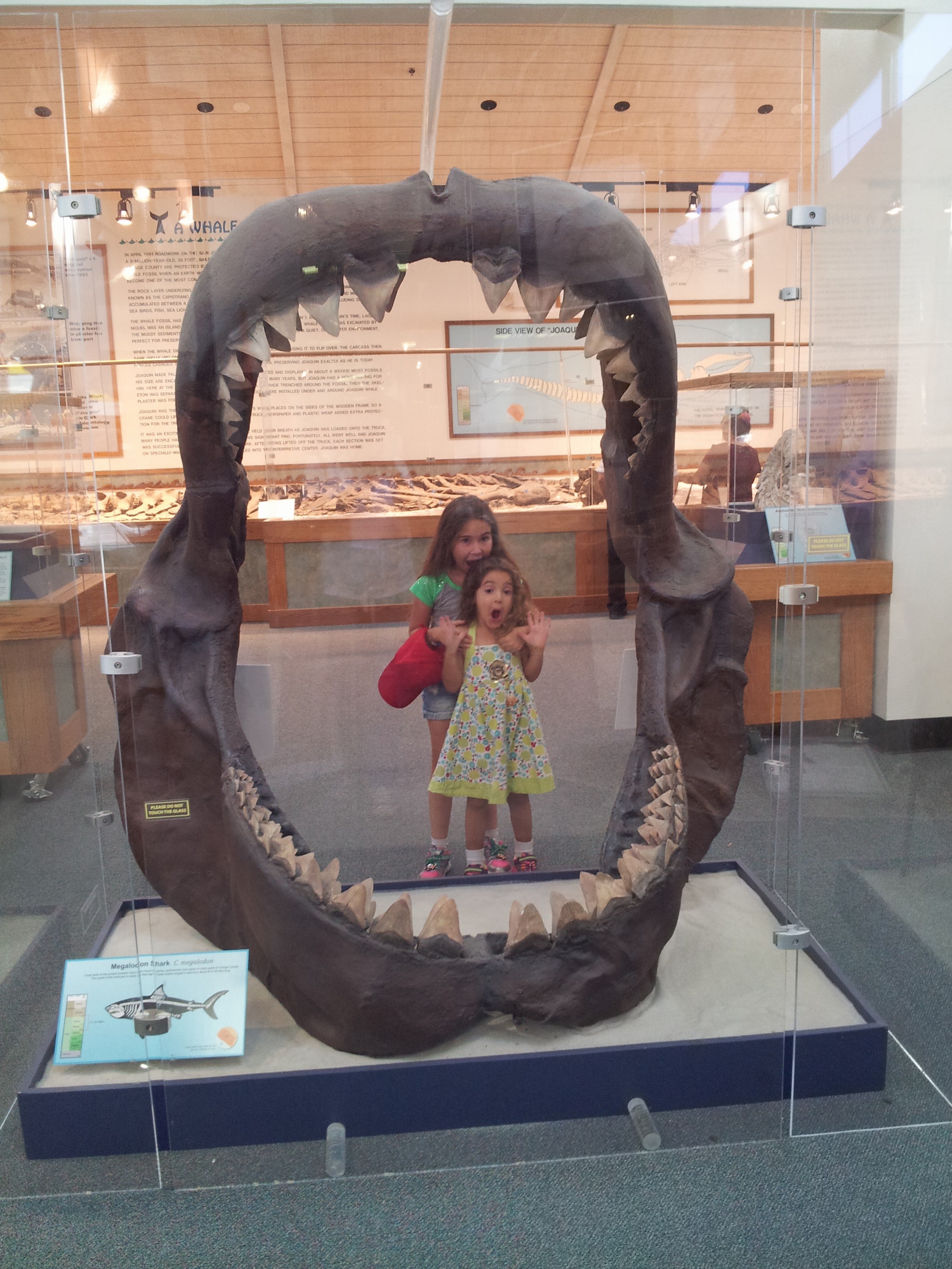 Backstory and Context
The park and surrounding area was once home to marshes, grassy meadows and vast woodlands that supported a variety of life, to include mammoths, giant ground sloths, camels and bison. The county acquired the land in 1974, and the interpretive center opened in 1988. The center educates the public about the county's prehistoric era through exhibits, educational programs and guided tours. Visitors can also observe archaeologists and volunteers as they excavate and prepare fossils for study and exhibit.
Once known as the Emory Borrow Pit and the Los Coyotes Regional Park, it was re-named after a popular Orange County supervisor, Ralph B. Clark, in 1987. The center includes a large mural of ice age animals painted by Mark Hallet, and a 9-million-year old baleen whale skeleton, one of the few complete skeletons on display anywhere. It also has various prehistoric mammal skeletons and fossils on display as well.
After learning about the area's prehistoric past, you might enjoy spending time in the park which offers picnic areas, playgrounds, tennis courts, shelters, beach volleyball courts, and fishing in its large pond.
Sources
"History." Ralph B. "Clark Regional Park March."15, 2016. http://ocparks.com/parks/ralph/history.
Additional Information