Long Beach Firefighter's Museum
Introduction
Founded by long time member, Herb Bramley, the Long Beach Firefighter's Museum collects, preserves and displays many items from the rich history of the Long Beach Fire Department which was founded in 1897. The museum displays numerous pieces of antique fire equipment, to include vintage fire trucks (human and horse drawn), hoses, ladders, and uniforms. The museum is staffed by dedicated volunteers and is open every Wednesday from 8:00-12:00 and the second Saturday of every month from 10:00-3:00.
Images
Fire fighting vehicles on display within the museum.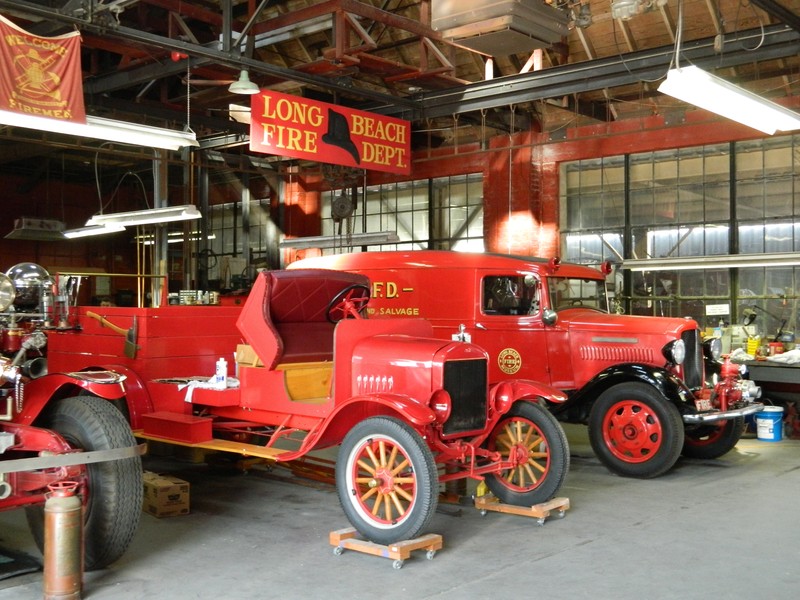 Vehicles on display in the museum's parking lot.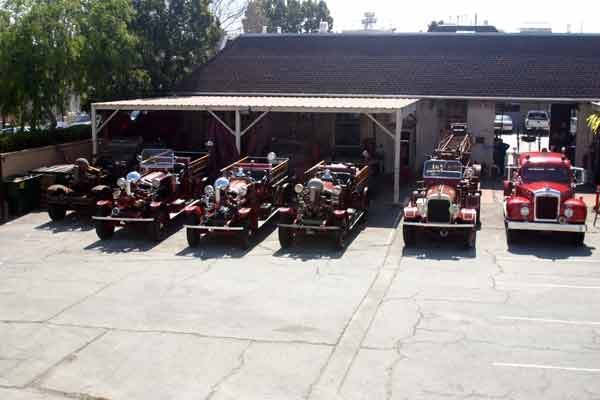 Vintage fire fighting helmets on display.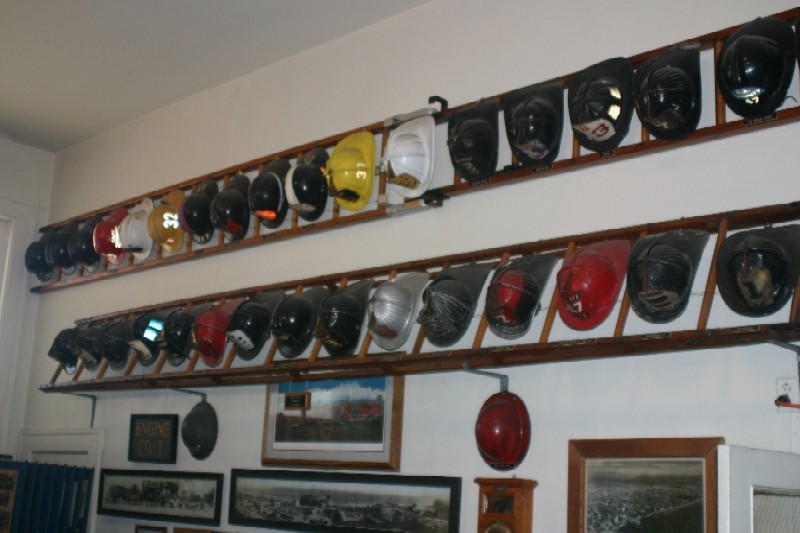 Firefighters and vintage vehicles participating in a local parade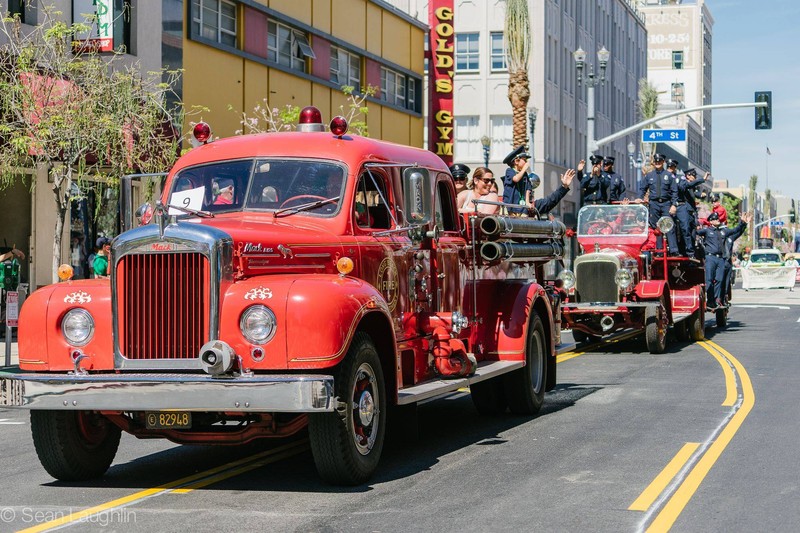 Backstory and Context
The museum began back in 1980 with the creation of the Long Beach Fireman's Historical Society which was given permission to use old fire station #10 for the restoration of antique fire equipment. The building eventually became home to the museum which started with only a single vehicle and a few borrowed tools. It has since grown to include many vehicles and numerous pieces of equipment that trace the evolution of the department from its rudimentary beginnings to present day.
The collection includes some of the leather buckets that were required in every home prior to the formal creation of a fire department. Among the fire fighting vehicles on display are ten used from 1901 (a hand-pulled hose cart) to 1965 (a Mack fire truck). The museum also displays an 1890 Rumsey hand-pulled ladder, a 1907 Amos Keag Steam Engine, a 1926 Ahrens-Fox Pumper Truck, a 1935 GMC panel first aid truck, and a 1955 Cadillac ambulance.
The museum permits its equipment to be used in various parades, welcomes students for guided tours, and allows its visitors to touch and actually climb into some of its vehicles. Finally, don't forget to ask about Sam the cat who actually slid down a 20-foot fire pole.
Sources
"About Us." Long Beach Firefighter's Museum. Accessed March 20, 2016. http://www.lbfdmuseum.org/about.htm.
Additional Information