Glover School
Introduction
Glover School is located in the Black community of Bealsville and was established by former slaves in 1868. The school was named after William Glover, one of the first African Americans to receive a 1st class teaching certificate in Florida. Glover was born into slavery in 1842. Glover School was added to the National Register of Historic Places on November 29, 2001.
Images
Bealsville Glover School Sign.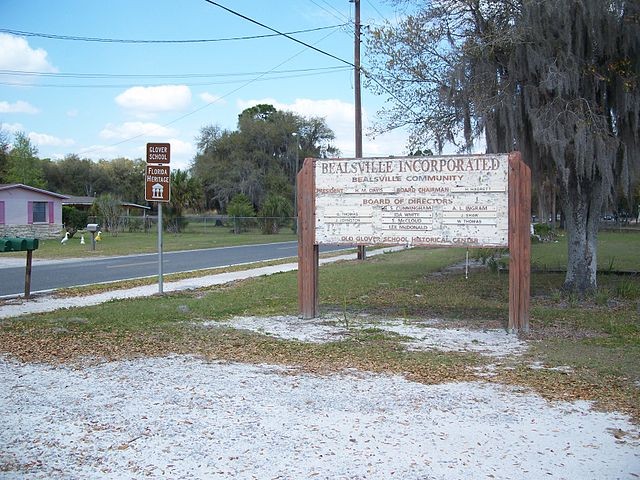 Hillsborough County Historical Marker Sign.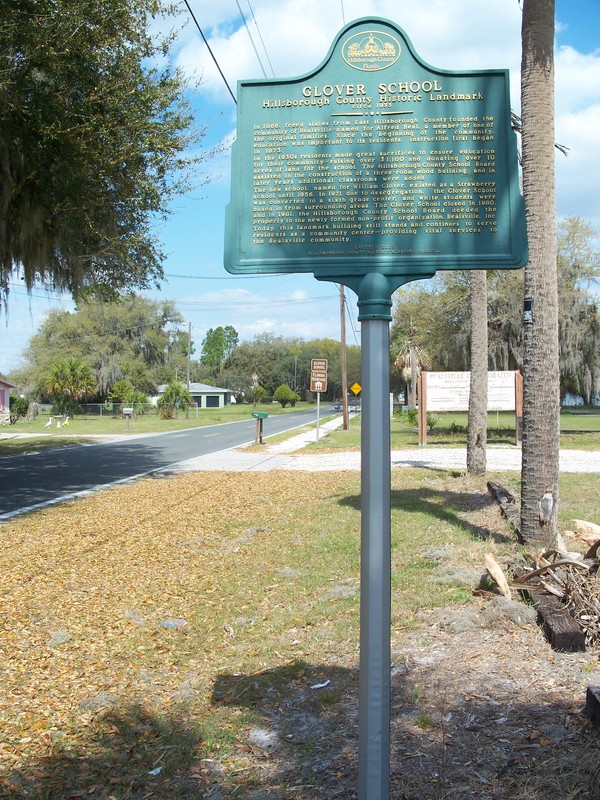 Original Glover School Building.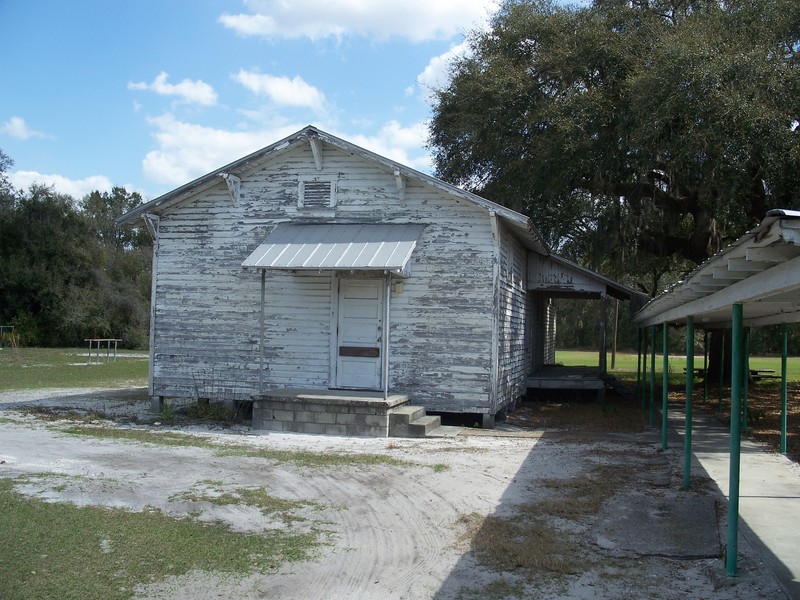 Backstory and Context
Bealsville had started out with a log cabin school. This was the community's very first public school, which was called Jamison School and was established approximately around the year 1873. In 1932, after having been turned down by the school board for a new school, the citizens and residents took matters into its own hands and raised money by setting up fish fries and musicals. They successfully raised more than $1,100 which enabled them to build a three-room school on 10 acres donated by William Glover, thus giving its name the Glover School. The school board also decided to help out by matching the money, and a wood-frame building with three rooms in 1933. The school operated as a school for Blacks until about 1972. Soon after 1972, it became a sixth grade center, serving both Black and white children.

By the late 1800s, there were clear signs of developing African American communities in Hillsborough County. Their major foundations were built around churches — the Antioch Baptist Church, in Bealsville (1868), and the Allen Chapel of the African Methodist Episcopal Church (1893), in the Laura Street community (Plant City district).

Plant City is home to one of the worlds biggest production of strawberries. This was important because the school operated as a "Strawberry School." Strawberry Schools, was popular in rural Hillsborough County and they operated at different times of the year to accommodate farm families and the harvesting of their crops.

The road that Glover School sits on a road named after Dr. Sam Horton. He was from Bealsville and he attended the Glover School. He later implemented the integration program and in 1978, Horton was appointed general director for secondary education for Hillsborough County schools.

Sources
Gott, Gill. "Past & Prescene: Examining Plant City's Black Heritage." Plant City Observer. July 3, 2016. http://plantcityobserver.com/2013/05 "The History of Glover School Campus." Welcome to Bealsville. Accessed Juley 3, 2016. http://www.bealsville.com/Glover.html "History of William A. Glover School." Improvement League of Plant City. Accessed June 3, 2016. http://www.improvementleague.com/gloverschool/HistoryofGloverandBealsville.htm
Additional Information