Denver Zoo
Introduction
Opened with one bear cub in 1896, the Denver Zoo has featured ground-breaking exhibits since 1918, when it unveiled America's first display of an animal in a natural habitat setting: Bear Mountain, which is listed on the National Register of Historic Places. Today, the zoo boasts two new award-winning exhibits, Predator Ridge and the Toyota Elephant Passage, which allow animals to rotate between multiple habitats for stimulation and exercise, as well as scheduled feedings and showtimes, guided tours, educational and play areas for children, and a variety of Up-Close Animal Encounters [1; 2].
Images
Entrance to the Denver Zoo (image from A Thousand Wonders)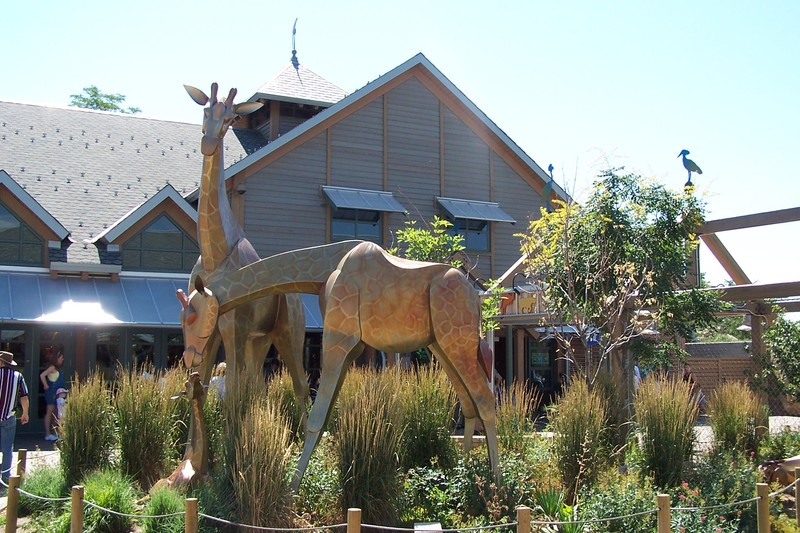 Toyota Elephant Passage (image from the Denver Zoo)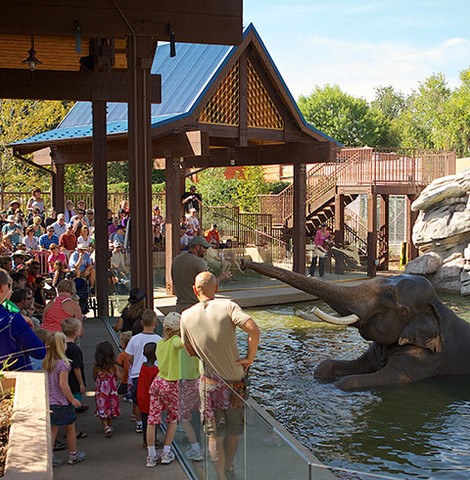 A red panda at the Denver Zoo (image from the Denver Zoo)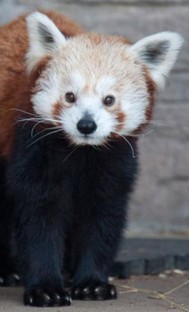 Amur Tiger at the Denver Zoo (image from the Denver Zoo)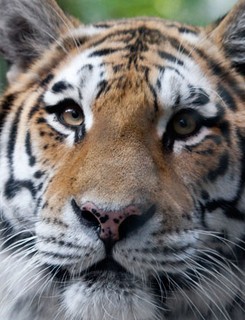 Historic Bear Mountain, the zoo's oldest exhibit (image from the Denver Zoo)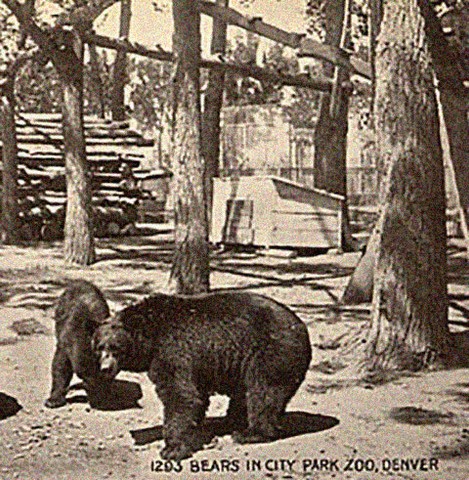 Backstory and Context
The Zoo's History
When Denver's mayor received a Black bear cub as a gift in 1896, City Park became its home. An eagle soon became the bear's neighbor, followed by more birds as well as elk, bison, and monkeys. Zoo superintendent Victor H. Borcherdt adopted Carl Hagenbeck's "habitat zoo" concept and, in 1918, opened Bear Mountain, the first American exhibit displaying animals in an approximation of their natural habitat. The exhibit's artificial rock formations were cast from outcroppings in the Hogback formation of the Rocky Mountains near Morrison, Colorado. The steel and plaster promontories were surface-treated to look like real stone, terraced bear pits were created, and native vegetation and a moat round out the habitat. A ground-breaking exhibit in zoo history, Bear Mountain is listed on the National Register of Historic Places [1; 2].
The opposite side of the Bear Mountain promontory overhangs the California Sea Lion exhibit, including another moat as well as an abstract block sculpture. The Palm House Conservatory was added in 1927, and in 1936, the Monkey House and Monkey Island were added. Other early expansions included the addition of a children's zoo with a small train, a serpentine waterway, and, in 1950, the citizen-supported acquisition of the zoo's first elephant, Cookie, who lived in the City Park Pump House until the Pachyderm Building opened in 1959 [1; 2]. The same year, the zoo's first master plan was released, and the next decade saw the opening of the Feline House, followed by Bird World in 1975, the Northern Shores aquatic life exhibit in 1987, and Tropical Discovery in 1993, featuring jungle and coral reef habitats for fish, amphibians, invertebrates, and reptiles. Its initial master plan goals completed, the zoo carried on with a new Millennium Master Plan in the 1990s and early 2000s, creating the Gates Wildlife Conservation Education Center, which includes the zoo's Conservation Biology Department, as well as the Primate Panorama, Predator Ridge, and the more recent Toyota Elephant Passage, which opened in 2012. Predator Ridge and Elephant Passage both rotate animals through multiple habits, allowing guests to view different species in the exhibits at different times, as well as providing stimulation and exercise for the animals [1].
Shows, Tours, and Exhibits

The Denver Zoo offers scheduled feedings and showtimes including African penguins, sea lions, birds and exotic animals, elephants, llamas, big cats, and pelicans. The zoo also offers guided tours for veterans, students, and Up-Close Animal Encounters. There are a number of Up-Close Animal Encounters to choose from, including encounters with penguins, orangutans, gorillas, elephants, hippos, rhinos, sea lions, lorikeets, and giraffes, as well as the multi-animal Tropical Meet-and-Greet (reptiles, frogs, fish, and kimodo dragon outdoor exhibit), Backstage Experience and Backstage Experience, Jr. (featuring the education animal collection, Wildlife Show animals, and Tropical Meet and Greet animals), and Animal Care and Experience (a day in the life of a zookeeper) [1].
The historic section of the zoo includes Bear Mountain, which houses grizzly bears, Asiatic Black bears, and coati; Monkey Island; Sheep Mountain; and the Pioneer Train, Conservation Carousel, Ox Cart, and Woodland Garden features. Predator Ridge houses lions, hyenas, and African wild dogs in one of the zoo's award-winning rotational exhibits, and Bird World is home to 200 species in indoor aviaries where birds can fly freely among guests. The Northern Shores exhibit is home to the zoo's sea lions, polar bears, seals, river otters, and arctic foxes. Between the polar bear and sea lion exhibits, a Shore Play Area offers a tidal pool and shallow splash stream with pinecone fishing and dam building activities for children, as well as a sand digging area, and climbing rocks and webs. The 1963 Feline House has expanded to include not only tigers, leopards, and other large cats, but also hyena and fossa. Primate Panorama features seven acres of monkey and ape habitats, with four-story high wire mesh tents for tree-dwellers and big, open spaces with rope swings and hammocks for the gorillas and orangutans. Guests can hand-feed the giraffes and take photos with the bronze statues of a mother hippo and calf, or visit the Be a Zookeeper Zone, an interactive and educational area on the science of zookeeping for children 2-10 years old. The Zone features animal ambassadors in the Outdoor Recess area; the Creative Care Corner, where children can build habitats for turtles and guinea pigs; animal demonstrations and behavior observations; diet investigations and enrichment creation; and llama walks and feedings. The Toyota Elephant Passage comprises ten acres and two miles of interconnected trails for the zoo's Asian elephants, rhinos, and tapirs. The animals enjoy a total of six habitats, including swimming areas, while guests have three areas to explore the wildlife preserve, a tropical Asian urban center exhibit, and an Asian rural village exhibit [1].

Sources
1. Denver Zoo. Official website. Accessed June 26, 2016. http://www.denverzoo.org/. 2. Etter, Don. "Denver Park and Parkway System." National Park Service, National Register of Historic Places. March, 1986. Accessed June 27, 2016. http://focus.nps.gov/GetAsset?assetID=ab28bdc4-d33c-47ce-ac37-ca4a6a7b5498.
Additional Information