The Wende Museum and Archive of the Cold War
Introduction
The Wende Museum and Archive of the Cold War is a museum and educational organization in Culver City, California that preserves and collects important cultural artifacts of the Cold War with the aim of educating and galvanizing a broad understanding of this important time in history. The museum's name, Wende, is the German word for "turning point" and as such the museum focuses, broadly speaking, on the period before and after the collapse of the Soviet Union in 1989. The museum, which houses over 100,000 items, explores this period and its ramifications today.
Images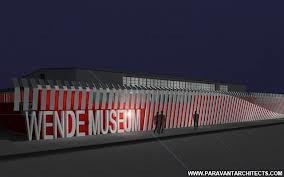 Backstory and Context
Los Angeles Native and scholar of modern European history Justinian Jampol founded The Wende Museum in the mid-1990s. He was dismayed the by the destruction of buildings, artifacts and other materials that was taking place after 1989 in the former Soviet Union and Eastern Europe. As a result, in the mid-1990s he began collecting items from the period.

The museum received another collection in 2000 from activist Alwin Nachtweh and his partner Ulrike Wolf. The museum expanded in 2006 and continues to acquire artifacts, many of which come from European museums which are in the process of de-accessioning Cold War materials. It is the only museum, according to the website, that collects these kinds of items.


Sources
"History." Wende Museum. Accessed May 5, 2015. http://www.wendemuseum.org/about-us/history.
Additional Information