York Theater
Introduction
York Theater is a multipurpose theater located on Fort Bragg that is named in honor of Corporal Alvin C. York for his bravery and heroism under fire during World War I. The theater is used by the 82nd Airborne Division for various functions. This is one of many sites on Fort Bragg named for a Medal of Honor recipient.
Images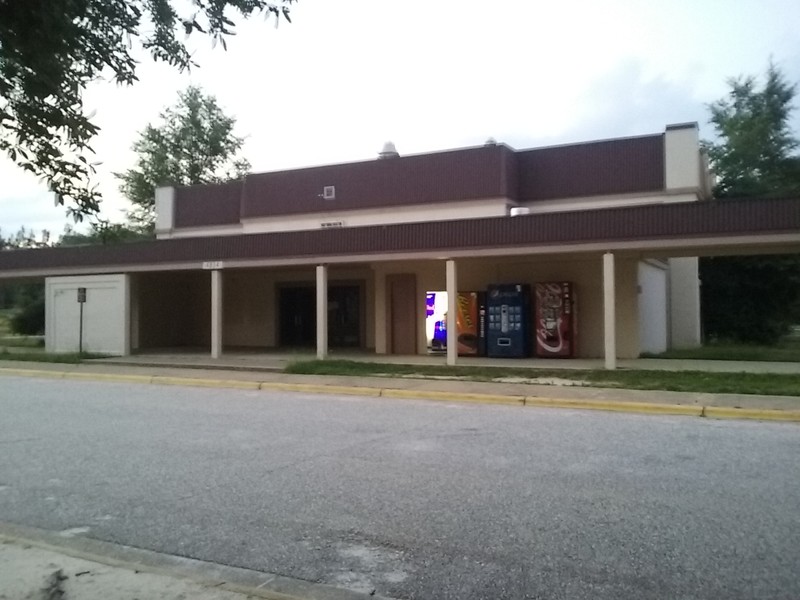 Backstory and Context
Corporal Alvin C. York was from Fentress County, Tennessee. During WWI, York was assigned to G Co., 328th Infantry. During fighting near Chatel-Chehery, France, on 8 October 1918, CPL York took command of his platoon after three non-commissioned officers had been wounded or killed. He fearlessly charged a machine gun nest, capturing four German officers, 128 men, and several weapons.
York Theater was a movie theater but following budget cuts and declining attendance, the theater does not shows movies as regularly as it did in previous era. The theater is most often utilized for briefings and other events by the military leaders at Fort Bragg. As with many military installations Fort Bragg has named several of its buildings, fields, and locations after important military figures from the past. This practice serves to honor the extraordinary achievements of past soldiers and leaders. This practice also teaches new soldiers about the past and the history of their unit and organization, as well as the post they are assigned to.
Sources
Department of the Army. "Division Pamphlet 600-2." Fort Bragg, NC: 82nd Airborne Division, 2005. http://www.jeffcondon.net/DIVPAM05.pdf.

"York Theater." Cinema Treasures. Accessed June 27, 2016. http://cinematreasures.org/theaters/33787.