Iron Mike
Introduction
Sculpted in 1961, the "Iron Mike" statue is an iconic fixture in the Airborne and Special Operations Community. The statue stands for all Paratroopers past, present and future, and is often used in various logos and symbols for various organizations throughout the airborne community.
Images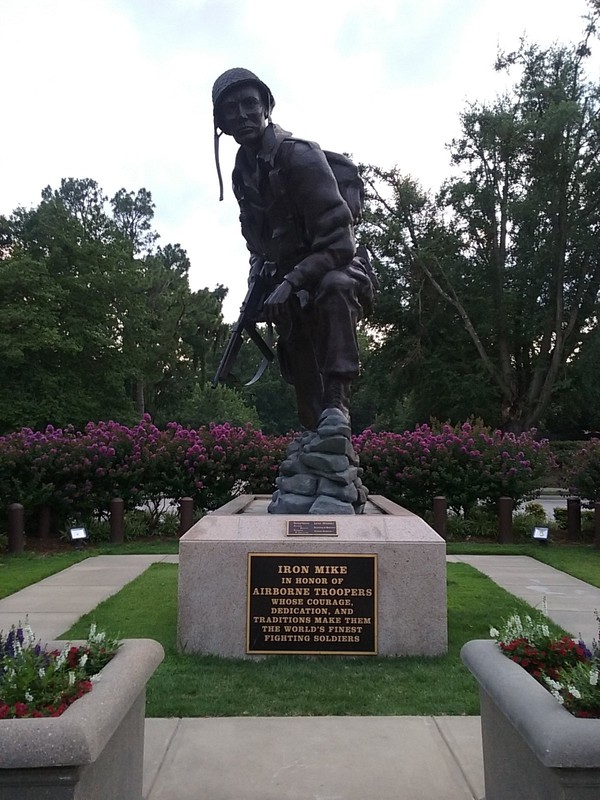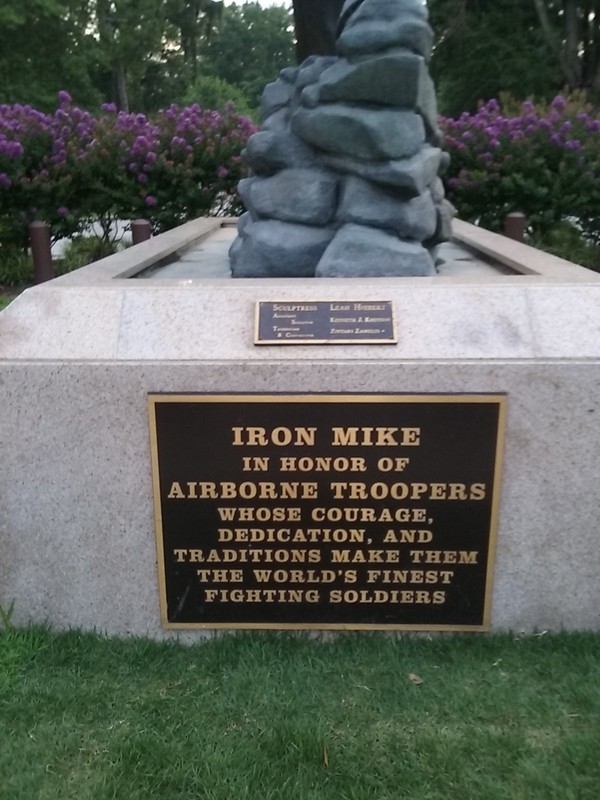 Backstory and Context
Iron Mike is a sculpture of a WWII Paratrooper. It was originally placed at the entrance to Fort Bragg but was later moved to the front of the post headquarters.

The original statue was 16 feet tall. Due to natural deterioration of the original materials, the statue was replaced by a bronze version in 2005. After repairs, the original Iron Mike statue was moved to the Airborne & Special Operations Museum (this has its own Clio entry) in downtown Fayetteville, NC. Both statues are a popular attraction with returning veterans.
Sources
"Iron Mike." Wikipedia. Accessed June 26, 2016. https://en.wikipedia.org/wiki/Iron_Mike#Fort_Bragg.2C_North_Carolina.