American Victory Ship & Museum
Introduction
There were 414 cargo ships built during World War II, but the SS American Victory is one of the most famous. Now a museum, it is one of only four in a line of gigantic merchant vessels that were known simply as "Victory Ships." It is docked in the Ybor Turning Basin, which is part of a channel that leads out into Hillsborough Bay. The museum is dedicated to educating the public about the American Victory's service in WWII, the Korean War, and the Vietnam War. The Ameican Victory was added to the National Register of Historic Places in 2002.
Images
Built in 1954, the USS American Victory served in World War II, the Korean War, and the Vietnam War. It became a museum in 2003.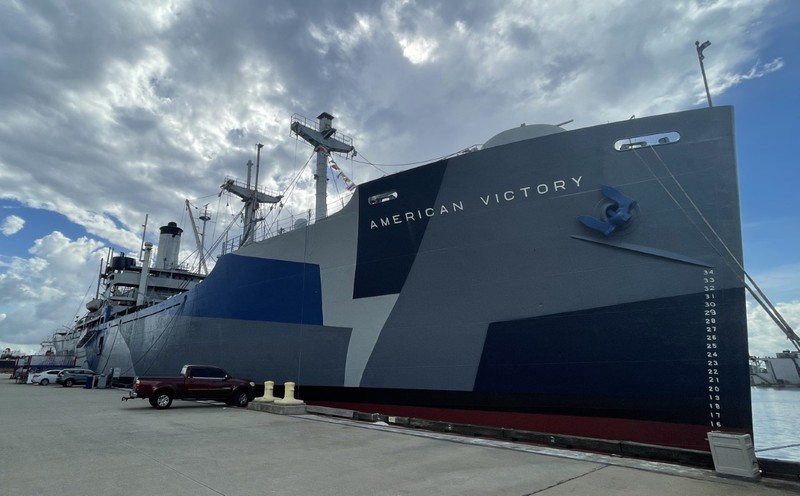 The USS American Victory at sea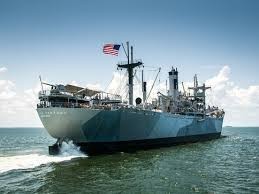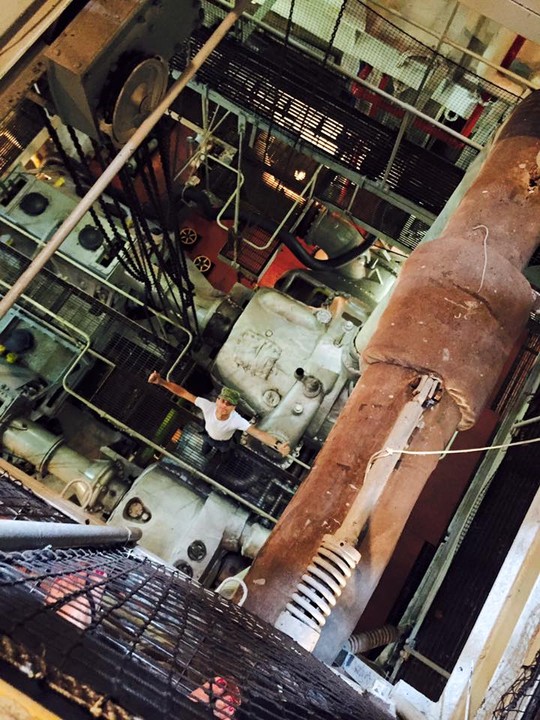 USS American Victory docked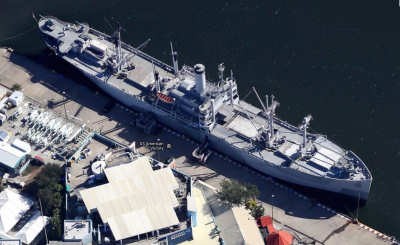 Backstory and Context
The S.S. American Victory was launched on May 12, 1945 at the California Shipping Yard. It had taken fifty-five days to build the colossal cargo ship. The Victory went on to deliver supplies to Manila and Shanghai during the last days of WWII. After the war, she continued to ship military cargo to India, Egypt, Brazil, and Uruguay. In 1952, she was charted as a war ship again, this time delivering supplies from the United States to Japan during the Korean War. The same happened a decade later during the Vietnam War, except the Victory delivered supplies to South Vietnam as well as Japan. In 1967 the ship got caught in a typhoon in the Philippine Sea during which the emergency generating room was flooded, sparking a fire that damaged the ship. However, it was repaired and continued to deliver supplies till the end of the Vietnam War. The Victory was given in-active status in 1985 and was docked in the James River Reserve Fleet along with eight other "mothball" ships. 
Then, in 1996, upon learning that the Victory was meant to be scrapped, Captain John C. Timmel began the effort to move the ship to Tampa and turn it into a museum. In 1999 the Victory was towed into Tampa and has remained there ever since. Museum guests are allowed to see three level cargo holds, the radio and gyro rooms, a hospital, a galley, weaponry, steering stations, a flying bridge, signaling equipment, the wheelhouse, mess halls, the engine room, crew cabins, lifeboats, and cargo equipment the way they would have looked in the 1940s. Photographs, uniforms, medals, documents, and naval equipment are also on display. Visitors can either take a self-guided tour or opt to have their tour led by a docent.
Sources
"Mission and History." American Victory Ship and Museum. Accessed June 25, 2016. http://www.americanvictory.org/about/history-and-mission-statement.
Image Sources
Wikimedia Commons: https://commons.wikimedia.org/wiki/File:SS_American_Victory_Ship_Summer_2022.jpg

Additional Information