Henry Ford's Fair Lane Estate
Introduction
Automobile innovator Henry Ford and his wife Clara built Fair Lane Estate in Dearborn in 1915. At the time it was completed, the Ford Motor Company was seeing raging success with their business, thanks to the popularity of the Mode T car. The 31,000-square-foot home was built in a mix of Midwestern Prairie School and English country manor styles. It stands on 1,300 acres which includes a working farm, a hydroelectric powerhouse with a laboratory, a pool, and a bowling alley.
Images
Fair Lane Estate Entrance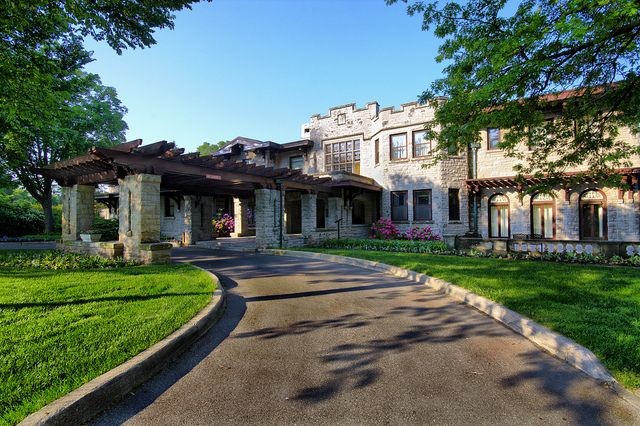 Fair Lane Estate View from the Rouge River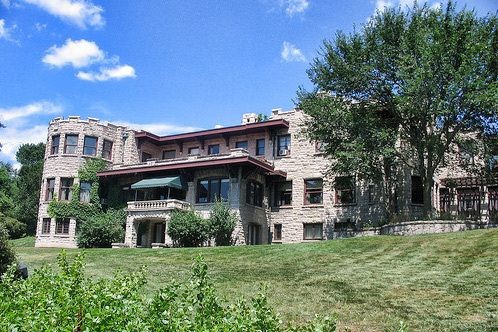 Henry and Clara Ford in the estate gardens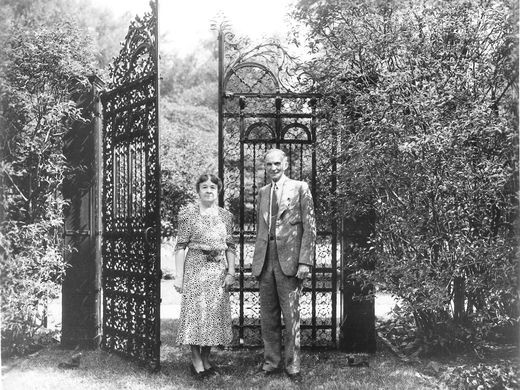 Henry and Clara Ford with their grandchildren on the estate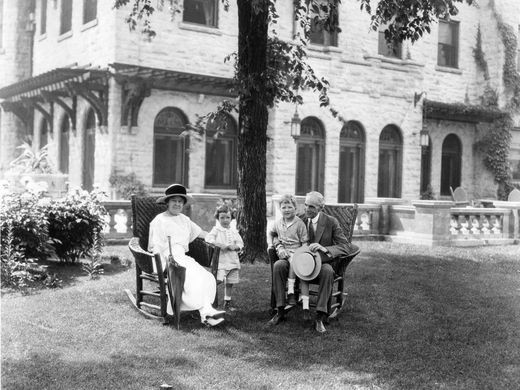 Fair Lane Grand Staircase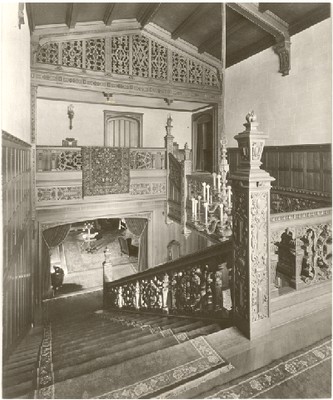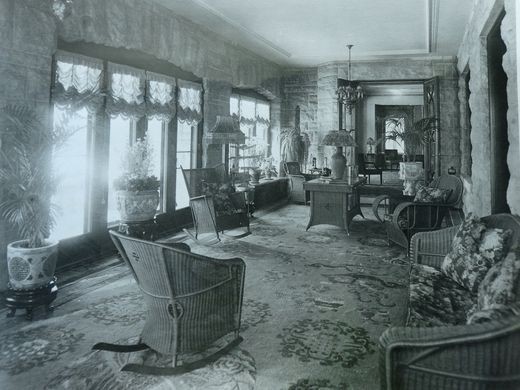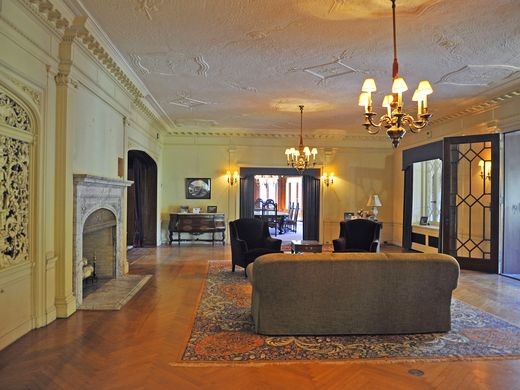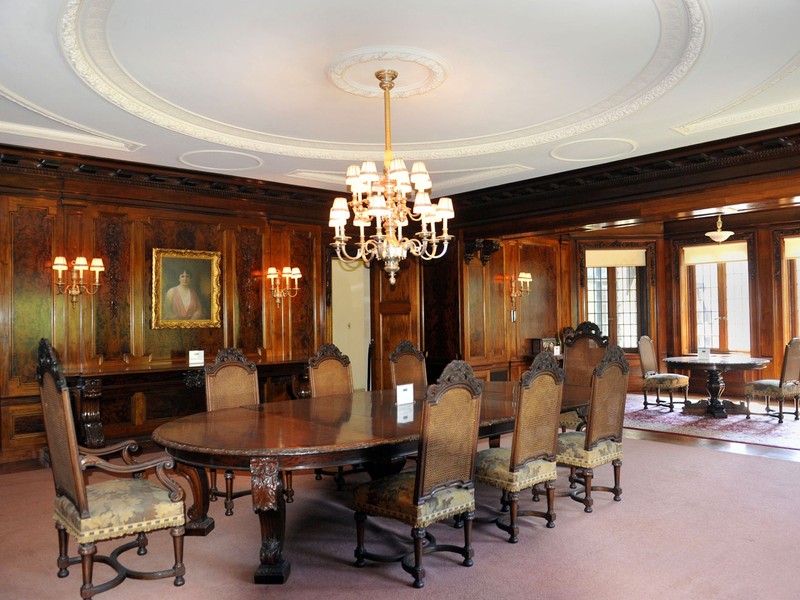 Backstory and Context
Henry Ford was born on July 30, 1863 on a farm several miles outside of Detroit. Clara Jane Bryant was born on April 11, 1866 in Dearborn. In 1885, the two met at a dance in Detroit and were married three years later. Their only child, Edsel Bryant Ford, was born in 1891.1
Ford had never loved the farming lifestyle that he had grown up doing, having more of an interest in machinery and technology. As a child, he collected and took apart watches and clocks to learn how they worked. He eventually became an engineer for the Edison Illuminating Company, and while there, developed his first automobile, the Quadricycle in 1896. Ford started two unsuccessful automobile companies before founding the Ford Motor Company in 1903. Ford's innovative drive and desire for an affordable car for the working masses led him to develop the Model T, the most popular car in the world for a time. The skyrocketing success of the Ford Motor Company made him one of the wealthiest people of all time; his net worth today would be close to $200 billion.
With this newfound wealth, the Ford family would construct the Fair Lane Estate. The family had moved around 14 times, but Fair Lane would be their final home, and by far, the grandest. They acquired 1,300 secluded acres in a quiet part of Dearborn, just a few miles from where Henry had grown up and far away from the hustle of the city. The name Fair Lane came from an area in Ireland where Ford's ancestors lived, and the home would serve as a sanctuary from the chaos of the company's success. The 31,000-square-foot limestone manor with 56 rooms was designed by William Van Tine in a unique mix of prairie and English country estate styles. The estate would cost about $2 million to construct2, consisting of outbuildings like a hydroelectric powerhouse with a laboratory, a working farm for the grandchildren, a barn, a greenhouse, staff cottages. Other features included a man-made lake, gardens, birdhouses, a pool, and a bowling alley.
In the 30 years they lived there, Henry and Clara entertained family and friends. They loved having their grandchildren around to take advantage of the many recreational activities the vast estate offered. Henry was particularly glad to welcome his hero, inventor Thomas Edison, as a frequent visitor. Clara was very involved in several garden clubs, women's clubs, and philanthropic pursuits. After Henry's death in 1947 and Clara's death in 1950, the Ford Motor Company purchased the estate. They donated a few hundred acres to construction of the University of Michigan's Dearborn campus. The rest of the estate was designated a National Historic Landmark in 1966, and it has been open for public tours since the 1970s. Restoration is ongoing to bring the home back to how it was in 1915.
Sources
1. "The Story." The Henry Ford Estate Fair Lane Website. Accessed June 25, 2016. http://www.henryfordestate.org/the-story 2. "Fair Lane (Henry Ford Estate)." The National Park Service Website. Accessed June 25, 2016. https://www.nps.gov/nr/travel/detroit/d36.htm
Additional Information