California African American Museum
Introduction
Founded in 1977, the California African American Museum celebrates and preserves the history and cultural heritage of African Americans through art, research, and public programs. It was the first museum centered on African American history fully supported by the state. Its permanent collection contains over 4,000 items comprised of works of art, historical artifacts, and memorabilia. Many of these items can be seen displayed in the exhibitions the museum puts on throughout the year. While the museum focuses on the history and art of African Americans in California and the Western U.S., African Americans from the rest of the country are represented as well. The museum is located in Exposition Park, which features the L.A. Memorial Coliseum and other major museums. It opened to the public in 1984 after being first located at the California Museum of Science and Industry.
Images
The CAA MUSEUM made an exhibit of MLK called "dream come true" after President Barack Obama became the 44th President.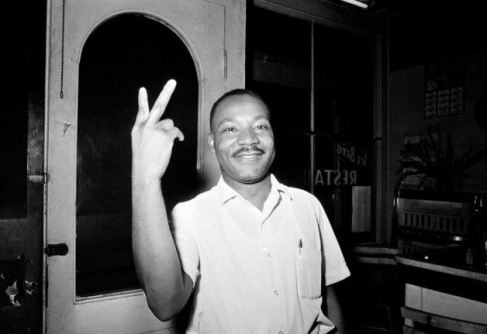 The CAA MUSEUM created an exhibit about the Military Portraits that were spared decades after the civil war of African American Families.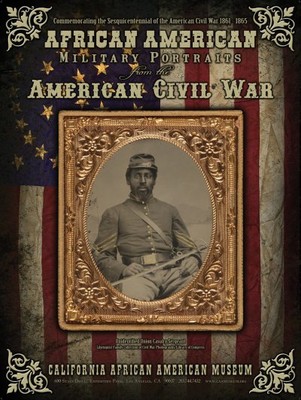 Backstory and Context
The California African American Museum is more than just a museum of history; it's a museum of family, stories, adventure and tragedy. This Museum holds so many pieces of history and life as an African American from Slavery to the present time. It presents information from historical figures, wars, music, art and many other aspects that hold significance to African American culture.
In September 2001, the Museum had to temporarily close its doors so that they could rebuild and update the security as well as update the main entrance, offices, and galleries so that they could accompany all guests. The museum reopened in March 2003. The creation of the Expansion Study helped create a larger space for future and current art storage so that the public is able to see everything the museum has in store. The rebuilding and renovations cost $4.1 million dollars, which included almost all rooms as well as a well-developed security system.
Sources
"African American Military Portraits from the American Civil War." CAA Museum. Accessed September 20, 2014. http://www.caamuseum.org/web_pages/past_exhibitions_pages/past_exhibitions_am_civil_war.htm.

Boehm, Mike. "African American Museum director Charmaine Jefferson steps down." Los Angeles Times. July 18, 2014. http://www.latimes.com/entertainment/arts/culture/la-et-cm-california-african-american-museum-charma...
Additional Information