The Bridget "Biddy" Mason Gravestone
Introduction
The Bridget "Biddy" Mason gravestone marks Mason's grave while celebrating the life of the woman who, nearly two full centuries ago, was a Black business and religious groundbreaker in Los Angeles. Moreover, the accomplishments achieved by the woman who was born into slavery in Hancock, Georgia in 1818 set her apart from most other women of all races living in that era. By the time she gave up the ghost at the age of 73, Mason had freed herself and her daughters from slavery, served countless others as a nurse, become one of the first Black women landowners in Los Angeles, and helped found L.A.'s first Black church, the First African Methodist Episcopal Church.
Images
This grave marker honors the iconic African-American Angeleno Bridget Mason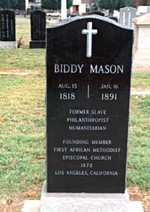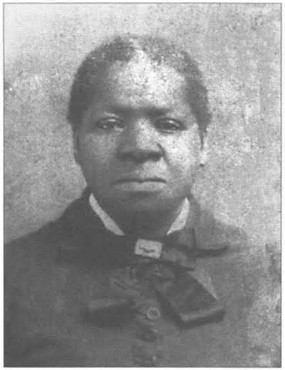 Backstory and Context
Though far reaching, Mason's legacy was nearly forgotten. Her grave was unmarked until 1988 when the First AME Church gave her a new engraved tombstone during a presentation at the Evergreen Cemetery in Boyle Heights that was attended by thousands to include Los Angeles Mayor Tom Bradley. And, now each year on November 16, "Biddy Mason Day," people from the Black community and others honor Mason at the Biddy Mason Park on South Spring Street that is within a short walk from the first property she bought for $250 around 150 years ago.
The real estate investor, entrepreneur, and philanthropreneur gained her freedom from slavery by petitioning for it at a San Bernardino, CA court. Prior to that, she had moved with her owner and her children, who are believed to have been fathered by her owner, to Utah and then to California, which was a free state.
Sources
"From Slavery to Entrepreneur, Bridget Mason." African American Registry. Accessed December 4, 2013. http://www.aaregistry.org/historic_events/view/slavery-entrepreneur-biddy-mason.
Additional Information