Nitro WWI Memorial
Introduction
The Nitro Memorial to WWI is located in Nitro, WV at the foot of the bridge across the Kanawha River to St. Albans. It is comprised mainly of two statues on pedestals as well as a small plaque with the memorial's name. As well as the war memorial, the site has large signs welcoming travelers to Nitro.
Images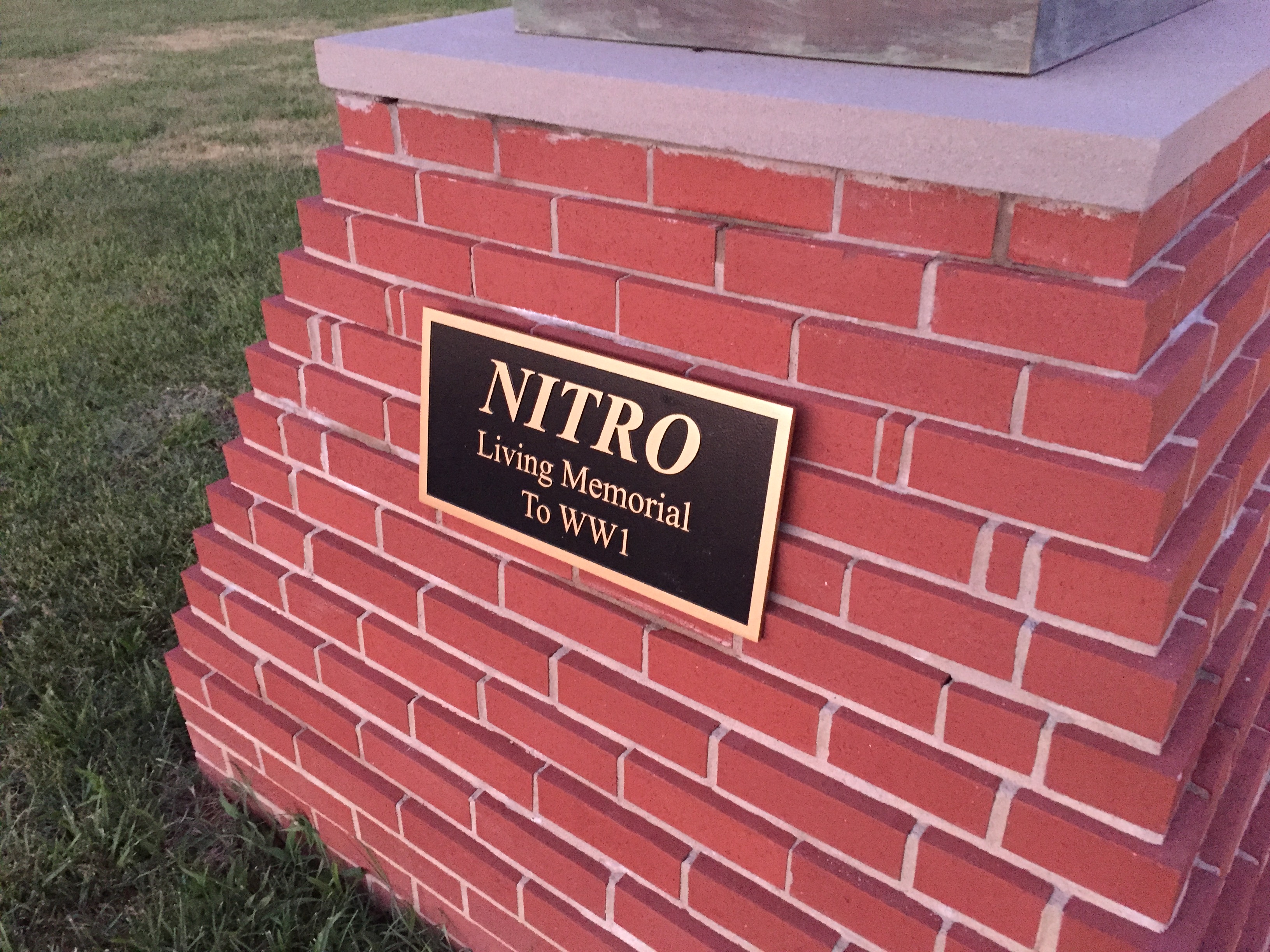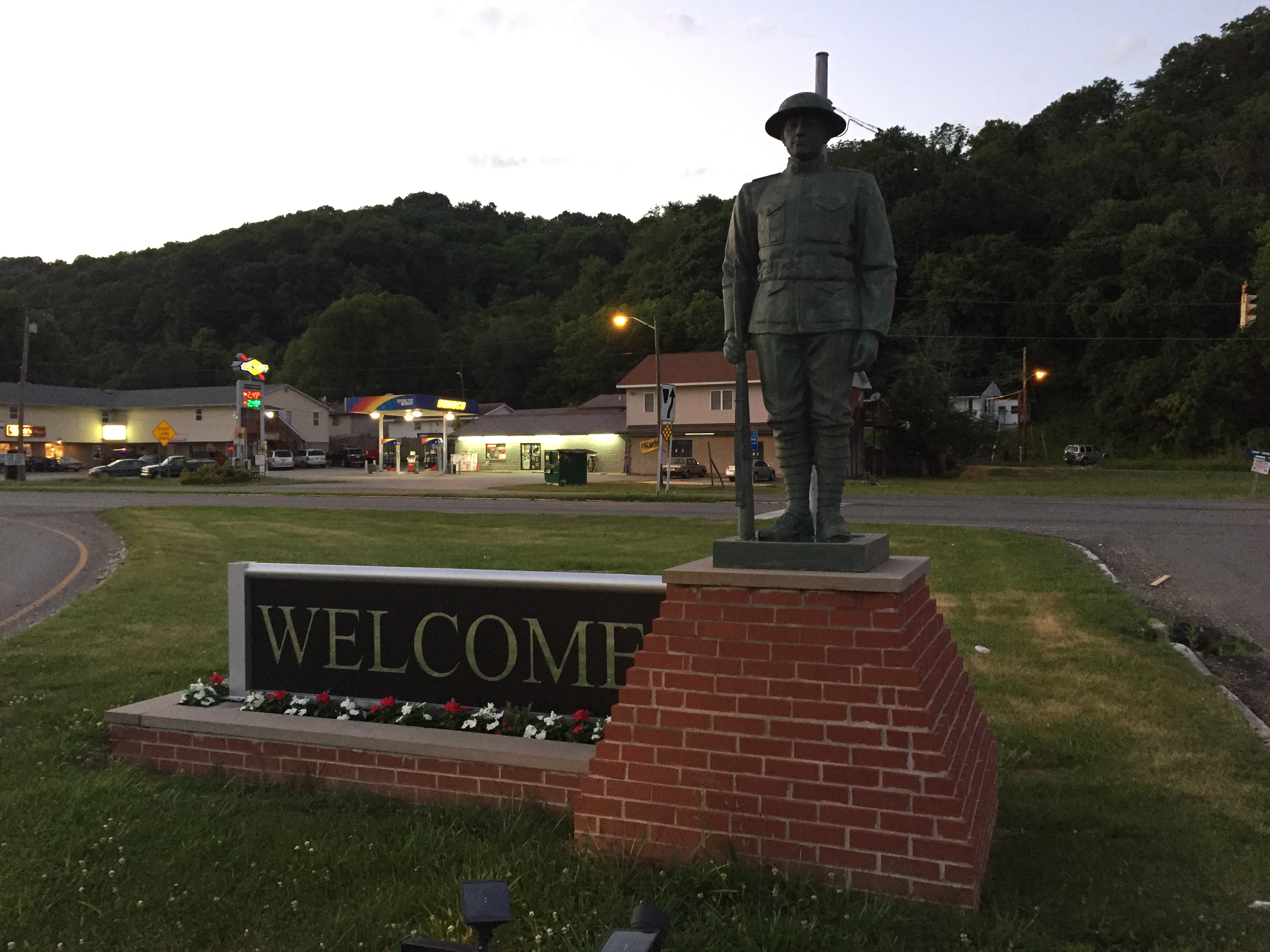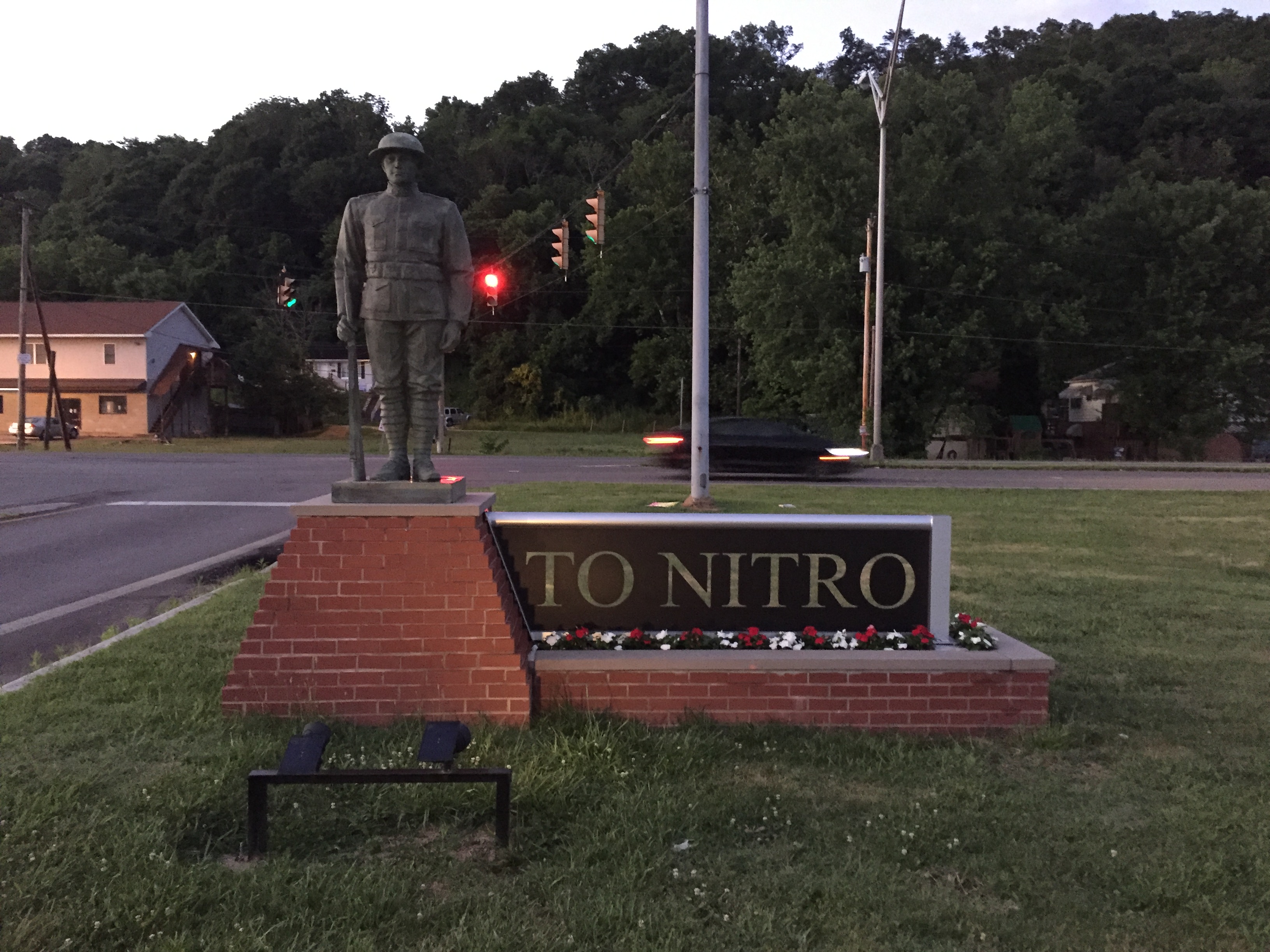 Backstory and Context
Nitro's Memorial to WWI is interesting as it is given such a prominent place in the town. The memorial is what welcomes visitors and residents to the town by one of the main entrances, the Nitro-St. Albans bridge. The monument consists of two soldier statues accompanied by welcome signs. Nitro clearly values its place as part of the war and has established multiple memorial sites.
World War I involved America as well as every other major economic power, including most of Europe. The U.S. entered the war by declaring war on the German Empire on April 6, 1917. Although America was officially fighting a Central Power, it did not officially join the Allies (England, Russia, France, etc). The war officially ended with the Treaty of Versailles in January 1919.

Nitro, WV is a place rich in military history, especially that of World War I. Nitro was, in fact, named for the explosives manufacturing that took place there. The town was established by the U.S. government to house gunpowder and explosives manufacturing. After early 1919, the federal government declared the town surplus property and it was sold to the state who developed it through the Charleston Industrial Corporation.

Sources
1) "U.S. Entry into World War I, 1917." Milestones: 1914–1920. Accessed June 20, 2016. https://history.state.gov/milestones/1914-1920/wwi. 2) "West Virginia History | Nitro, West Virginia." City of Nitro RSS. Accessed June 20, 2016. http://cityofnitro.org/west-Virginia-history/.
Additional Information