Dodger Stadium
Introduction
Dodger Stadium opened on April 10, 1962, following the transfer of the team from Brooklyn, New York, and the demolition of a historic Mexican-American neighborhood that previously stood at this location. The stadium is presently the third-oldest Major League Baseball ballpark, (behind Fenway Park and Wrigley Field). It is one of the three ballparks to remain from the Major League's West Coast expansion from the 1950s-60s. Dodger Stadium has been host to many World Series Championships, All-Star Games, and Hall of Fame players.
Images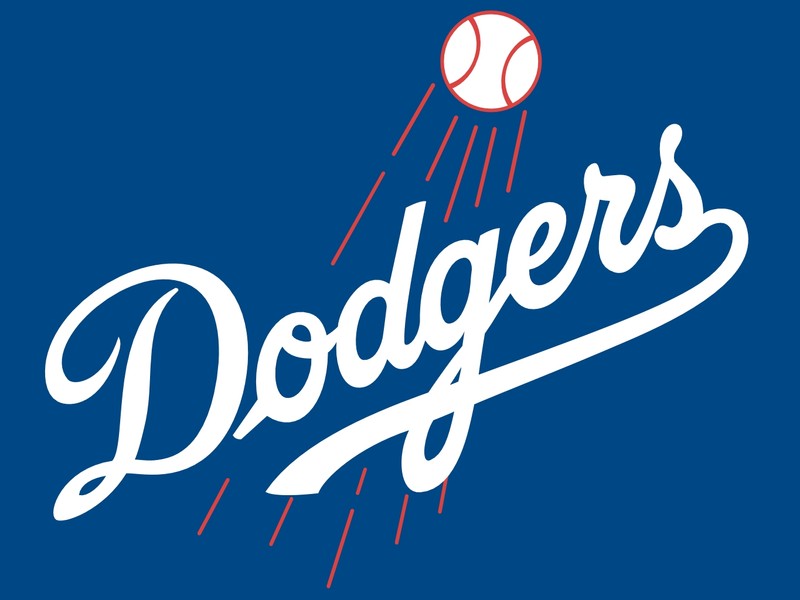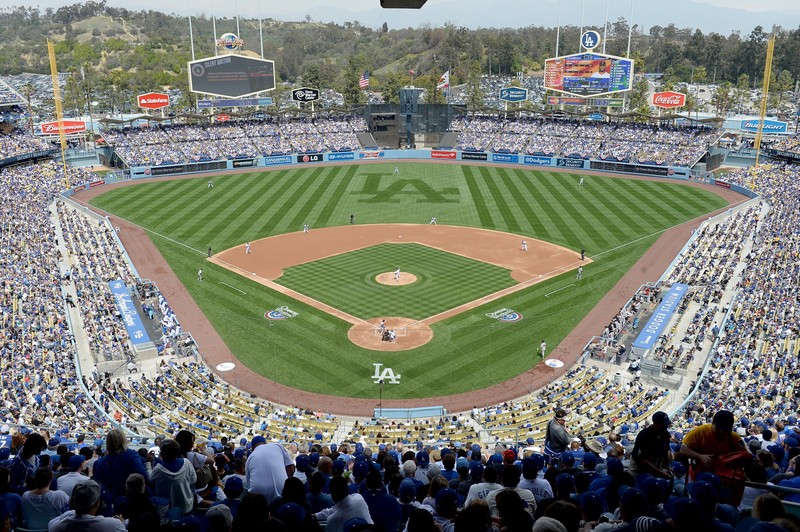 Dodger Hall of Fame Pitcher Sandy Koufax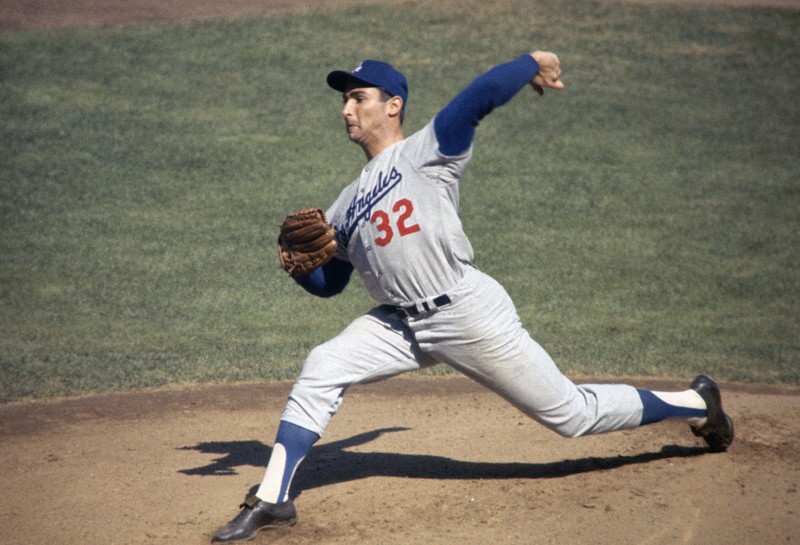 Kirk Gibson celebrating his walk-off homerun in Game One of the 1988 World Series (look at that mustache)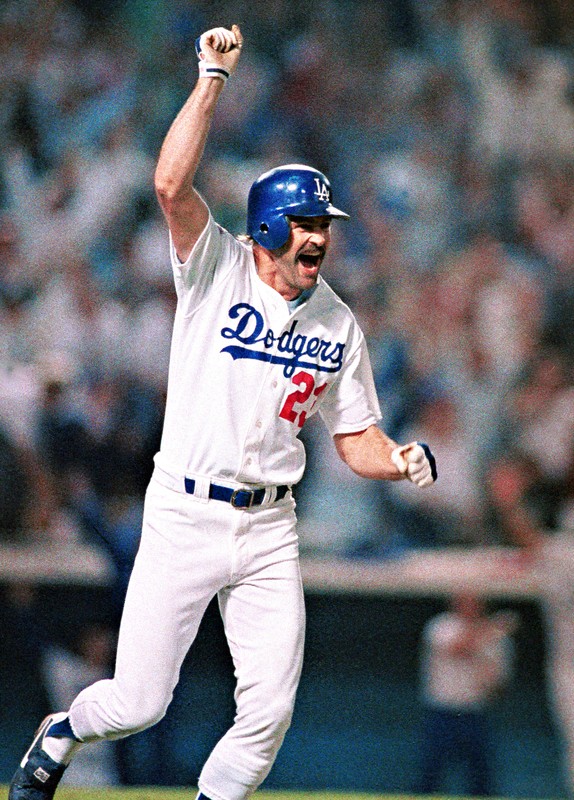 Vin Scully on the call for the Dodgers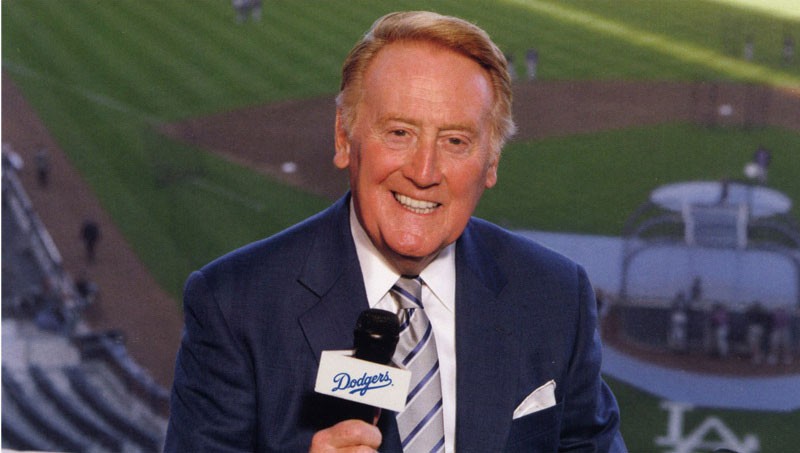 Elton John playing Dodger Stadium for 110,000 people.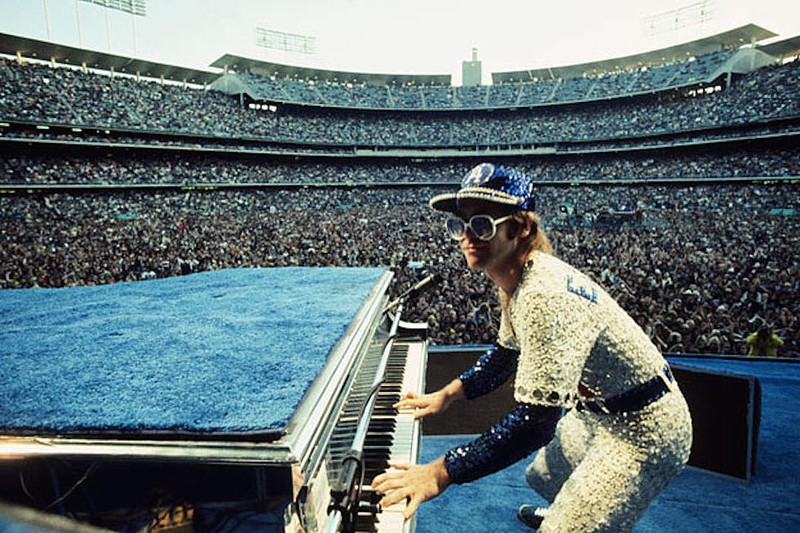 Jackie Robinson statue outside Dodger Stadium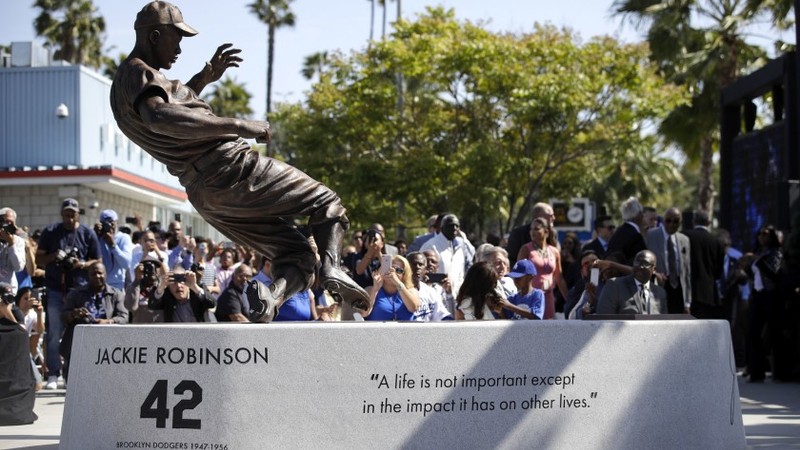 Backstory and Context
Before the Dodgers came to Los Angeles to Dodger Stadium, they were located and played in Brooklyn for a total of forty-four years. Walter O'Malley purchased the Brooklyn Dodgers and soon looked to build a new ballpark in Brooklyn. Politicians in the city did not allow O'Malley to set up the construction of a new Brooklyn ballpark, so O'Malley began to seek other locations for a new ballpark.
At that time, many cities along the Pacific courted O'Malley's Dodgers, with the growing city of Los Angeles leading the way. When the 1957 season baseball season came to a close, the Giants moved to San Francisco and the Dodgers moved from Brooklyn to Los Angeles.
The park was built in a neighborhood known as Chavez Ravine in honor of the 19th century city councilman of Los Angles Julian Chavez. Removal of existing homes and a few landslides delayed the grand opening of Dodger Stadium to the 1962 season. Dodger Stadium held its first game on April 10, 1962 when 52,000 witnessed the Los Angeles Dodgers face the Cincinnati Reds.
Dodgers Stadium is designed to have room to expand its capacity up to 85,000 making it the largest in Major League Baseball. In 1975, Elton John performed for a crowd of 110,000 people and while the stadium is used for concerts, its best known for the crowds at playoff time. The team has won four World Series Championships (two other championships were won in Brooklyn), eight National League Pennants, and eleven National League West Division titles as of 2015.
In 2000, more seats were added along the foul lines and the dugouts were expanded. The most notable renovation to take place at Dodger Stadium was when two new hexagon-shaped video scoreboards were added in left and right field. The same renovation plan also added new restrooms and expanded the dugouts and clubhouses even more. 
Over the years, Dodger Stadium has witnessed Sandy Koufax's perfect game in 1965, Kirk Gibson's 1988 World Series Game One walk-off homerun, and the 1980 All-Star Game. Dodger baseball has been brought to generations of fans through announcer Vin Scully, who broadcast games dating back to 1950 when the team played in Brooklyn to 2016.
Sources
"Dodger Stadium History." Ball Parks of Baseball. Accessed December 2, 2015. http://www.ballparksofbaseball.com/nl/DodgerStadium.htm Gurnick, Ken. "Vin Scully's Return." MLB.com. August 29th, 2015. http://m.mlb.com/news/article/146013656/vin-scully-to-return-to-dodgers-booth-in-2016. "Stadium Information." Los Angeles Dodgers. Accessed December 2, 2015. http://losangeles.dodgers.mlb.com/la/ballpark/information/index.jsp?content=history
Geoshen. "MLB Stadiums Ranked by Seating Capacity, from Largest to Smallest." MLB Stadiums ranked by seating capacity, from largest to smallest. Accessed December 2, 2019. https://geoshen.com/posts/mlb-stadiums-ranked-by-seating-capacity.
Goldberg, Jeff. "MLB Ballparks, From Oldest to Newest." Ballpark Digest, September 29, 2019. https://ballparkdigest.com/2017/03/31/mlb-ballparks-from-oldest-to-newest/.
Radcliffe, Randi. "Dodger Stadium's History, Facts, and Nostalgia." Dodgers Way. FanSided, June 6, 2017. https://dodgersway.com/2017/06/06/dodgers-stadium-history/.
Additional Information