Denver Union Station
Introduction
Denver Union Station is transportation hub and the main railway station in Denver, Colorado. On June 1, 1881, the station opened and the structure you see today wasn't completed until 1914. At its height, 70 trains a day at one time passed through Denver. Not quite as many trains pass through Union Station these days, but the beautiful building still attracts visitors with its Breaux Arts-style design, expansive interior and stone clock tower.
Images
Remodeling is underway to turn Union Station into an entertainment district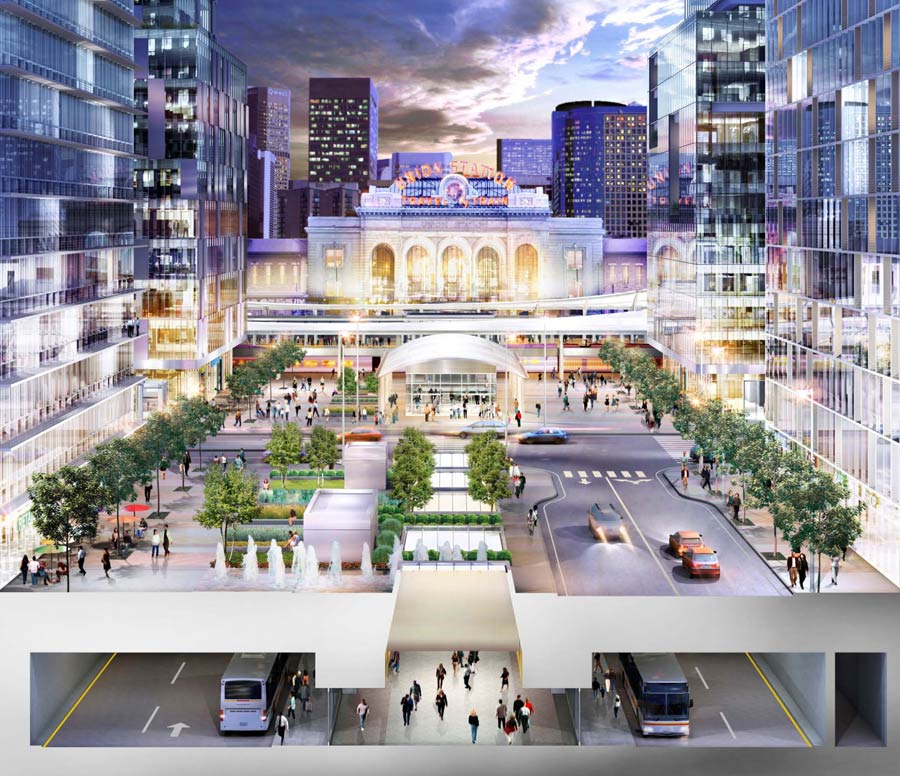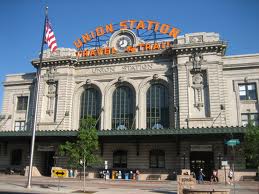 Backstory and Context
Nineteenth Century
The first train station opened in 1868 in Denver to serve the Denver Pacific Railway. By 1875, there were four other train stations serving different railroad lines; this cause an issue of passenger transfer between the separate lines. In February 1880, the solution to this issue was thought of, the owners of all the different train stations came together and decided to build Denver Union Station.

Twentieth Century
In Twentieth Century, many things changed with the train station. A large arch was dedicated in front of the station to welcome new travelers arriving and departing in Denver. The arch originally said "Welcome" on each side, but was later changed to "Mizpah", an emotional bond between separated people. In 1912, the partnership of Union Depot was gone and replaced with the Denver Terminal Railway Company, which represented the operators of the station. After the replacement, they demolished the central portion of the station and rebuilt it to accommodate the higher influx of passengers arriving and departing the station.

Twenty-First Century
Union Station and the old rail yards surrounding the site were purchased by RTD in 2001. A plan was devised in 2002, to turn the building and surrounding 19.5 acre site to massive transportation hub. In 2006, the plan was put into motion and the transit elements connected to Union Station in a major, one-phase construction project. The cost of this project was estimated at approximately $500 million. The project also received federal funding on July 30, 2010, from the United States Department of Transport in the form of a $300 million grant that funded three light-rail tracks and eight heavy-rail tracks.

Construction on the project ended in 2010, passengers using Amtrak were relocated to a temporary station on February 1, 2011. The relocation lasted for three years until it ended on February 28, 2014, and Amtrak passenger services returned to the station. A new Union Station Bus Concourse opened on May 11, 2014; the concourse was comprised of a 22-gate underground bus station. The opening of this new bus station resulted in the old bus station on 16th St. and Market St. to be closed permanently and all bus service be re-routed to the new station.
Additional Information