Ring of Fame
Introduction
Created in 1984 to honor the greatest players in the history of the Denver Broncos, the Ring of Fame began with the efforts of team owner Pat Bowlen who wanted to build a monumental park to honor former players and administrators. The Ring of Honor started with just four players and reached 27 members by 2015.
Images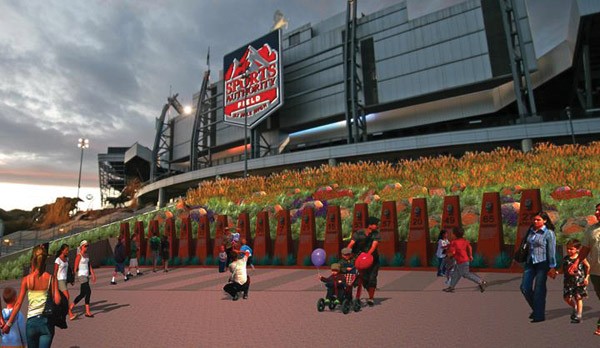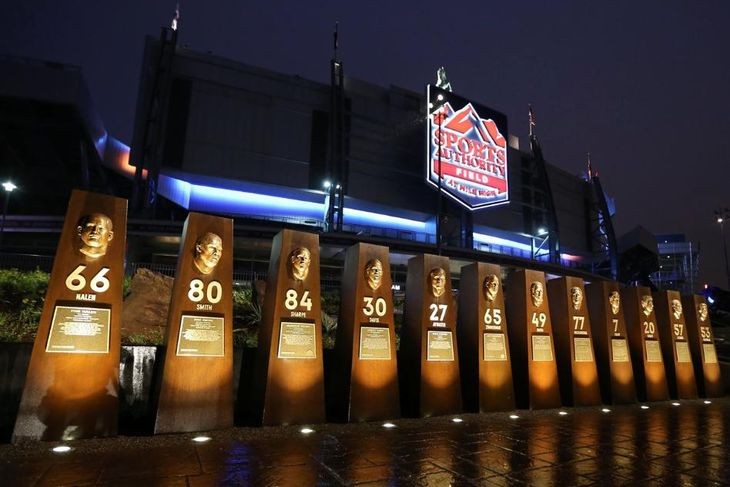 Backstory and Context
In 1984 the owner of the Denver Broncos, Pat Bowlen, ordered the construction of the Ring of Fame. At the time, the only members were Floyd Little, Rich Jackson, Lionel Taylor, and Austin "Goose" Gonsoulin. While the original members were all players, in 1985 Gerald Phipps was inducted as the first and only non-player. Phipps was the owner of the team from 1961 to 1981. As of 2014, there were 27 names on the roster and all but Phipps were players. The monuments are a series of identical pillars that stand eight feet high and are composed of metal that matches the exterior of the stadium. The sheet metal has been allowed to rust in order to give them all a timeless feel.
These pillars have 3D head castes made of bronze of the person to whom they are dedicated. Under the caste is a plaque describing each individual's contributions and achievements. These are popular attractions during the day but become even more of a spectacle at night when each face is illuminated.
Sources
Denver Broncos. N.p., 2015. Web. 28 Feb. 2015. . Way Marking. N.p., 2015. Web. 28 Feb. 2015. .
Additional Information