Clyfford Still Museum
Introduction
The Clyfford Still Museum is a minimalist showcase for the large-scale paintings & archives of Clyfford Still, who is considered one of the most important painters of the 20th century. Clyfford Still (1904–1980) was among the first generation of Abstract Expressionist artists who developed a new and powerful approach to painting in the years immediately following World War II. The museum opened in 2011.
Images
Clyfford Still (1904-1980) was one of the 20th century's most influential artists. He was among the first abstract expressionist painters who created this new style after WWII.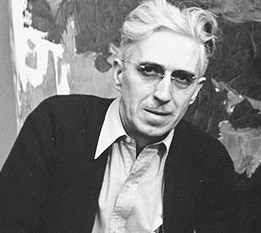 Exterior plan of the Clyfford Still Museum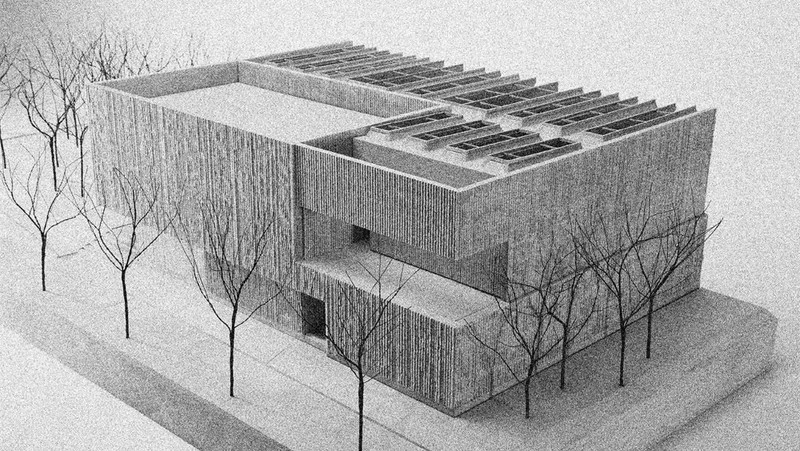 Interior of the Clyfford Still Museum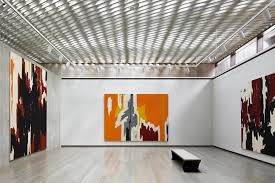 Backstory and Context
The Clyfford Still Museum opened in 2011 and is the newest addition to Denver's burgeoning Cultural Arts District. It is located adjacent to the Denver Art Museum in the city's Civic Center Cultural Complex. The two-story, 28,500-square-foot building was designed by Brad Cloepfil of Allied Works Architecture specifically to display Still's work. The museum allows visitors the unique experience to understand the legacy of Clyfford Still, an artist whose life has been shrouded in mystery and the bulk of whose work has been hidden from public view for more than 30 years.
The Mission of the Clyfford Still Museum is "to advance the understanding and appreciation of Clyfford Still's art and legacy through the presentation, research, interpretation, preservation, and stewardship of its unique collections."
After Clyfford Still's death in 1980, the Clyfford Still Estate was sealed off from public and scholarly view. His will stipulated that the estate be given in its entirety to an American city willing to establish a permanent museum dedicated solely to his work, ensuring its survival for exhibition and study. In August 2004, the City of Denver, under the leadership of then Mayor John W. Hickenlooper, was selected by Still's wife, Patricia Still, to receive the substantial Still collection.
In 2005, Patricia Still also bequeathed to the city her own estate, which included select paintings by her husband as well as his complete archives. The Still Museum collection, which represents 95 percent of Still's lifetime output, includes approximately 3,125 works created between 1920 and 1980.
Born in North Dakota, Still attended Spokane University. His first solo show was in 1943 at the San Francisco Museum of Art. He taught at several institutions and moved back and forth across the country a number of times before finally settling on a farm in Maryland. In 1972, he was given the Award of Merit for Painting from the American Academy of Arts and Letters. In 1975, he got the Skowhegan Medal for Painting.
Sources
"About the Museum." Clyfford Still Museum. Accessed May 25, 2016. https://clyffordstillmuseum.org/about-the-museum.

"Clyfford Still." Guggenheim Museum. Accessed May 25, 2016. https://www.guggenheim.org/artwork/artist/clyfford-still.

Sheets, Hilarie M. "Clyfford Still, Unpacked." Art in America. November 6, 2011. Accessed May 25, 2016. http://www.artinamericamagazine.com/news-features/magazine/clyfford-still-unpacked/
Additional Information