William Livingstone Lighthouse and Belle Isle Park
Introduction
Belle Isle Park was opened to the public on May 10, 1880. Designed by Frederick Law Olmstead (who also designed Central Park in New York City), the island in the Detroit River was meant to serve as a natural oasis near the downtown center. Many historic structures can be found on the island, such as the Belle Isle Aquarium and the James Scott Memorial Fountain. This lighthouse was completed in 1930 in honor of William Livingstone, the owner of the Detroit Evening Journal. This part of the island remains mostly covered in forest and wetlands and is home to many birds and small animals.
Images
Aerial view of Belle Isle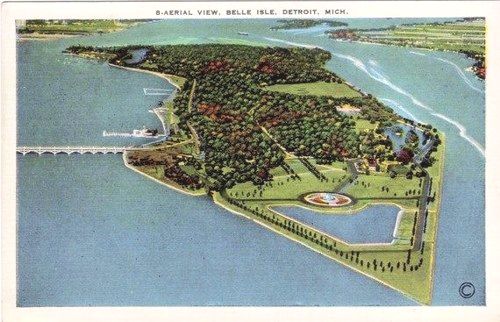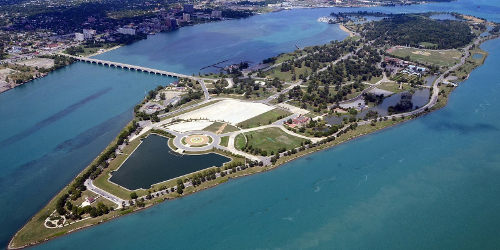 Frederick Law Olmsted, landscape architect for Belle Isle Park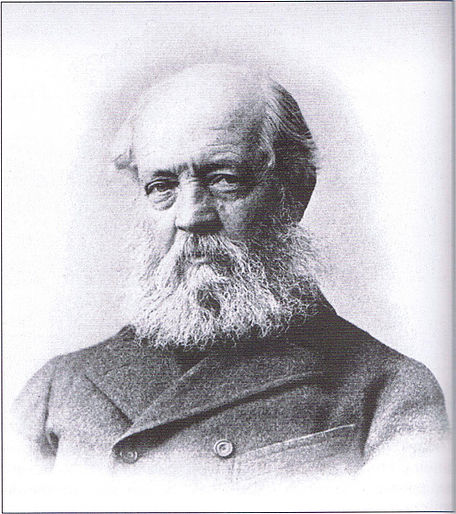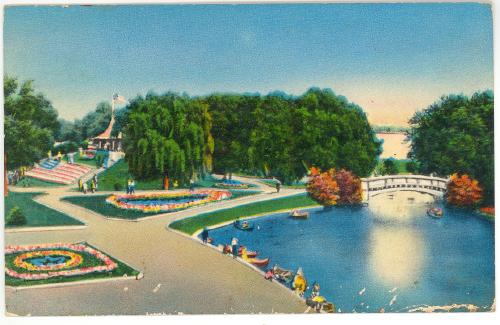 The Belle Isle Aquarium and Conservatory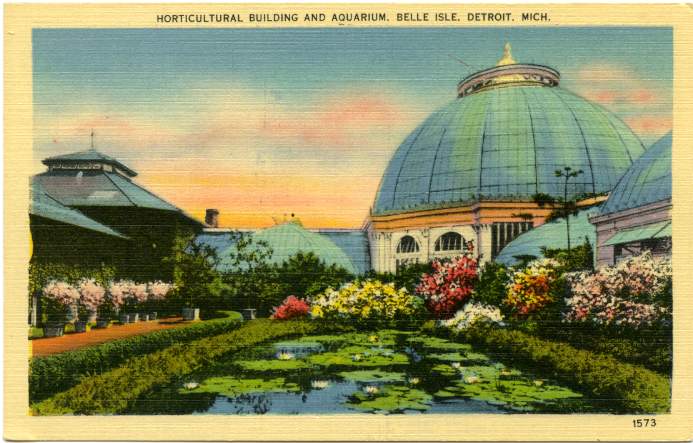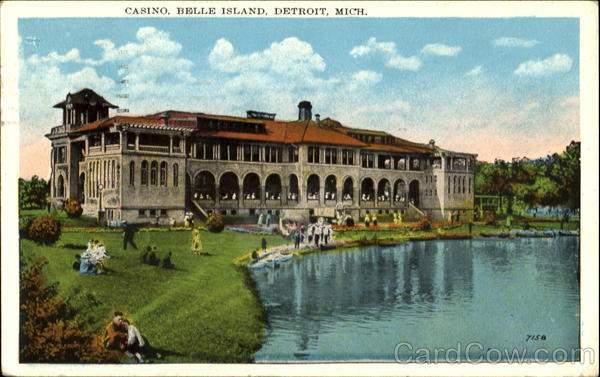 The James Scott Memorial Fountain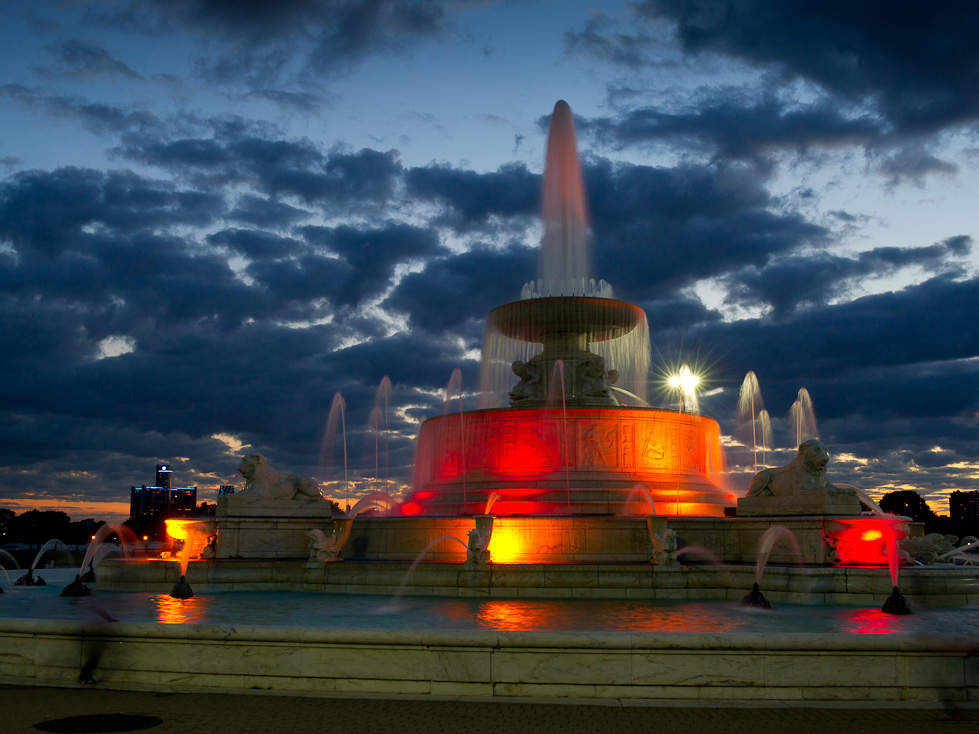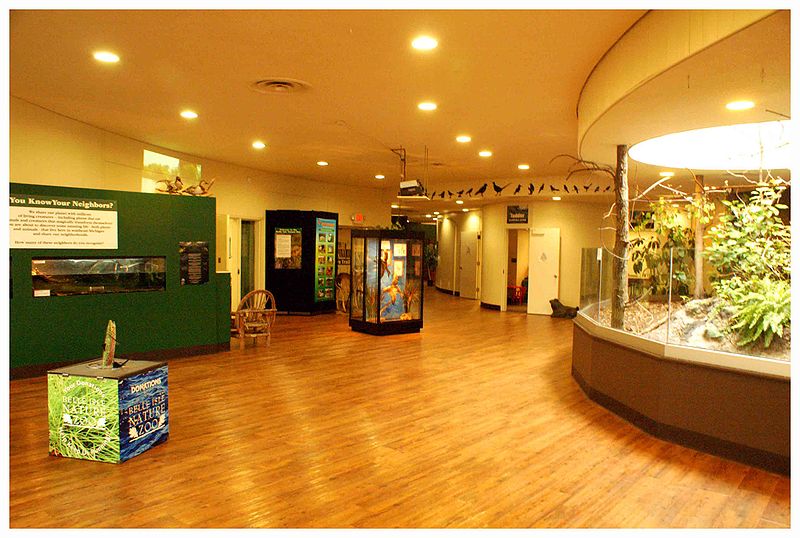 This lighthouse was created in honor of Livingston five years after his death. As president of the Lake Carriers Association, he led efforts to create a deep water channel in the Detroit River that bears his name.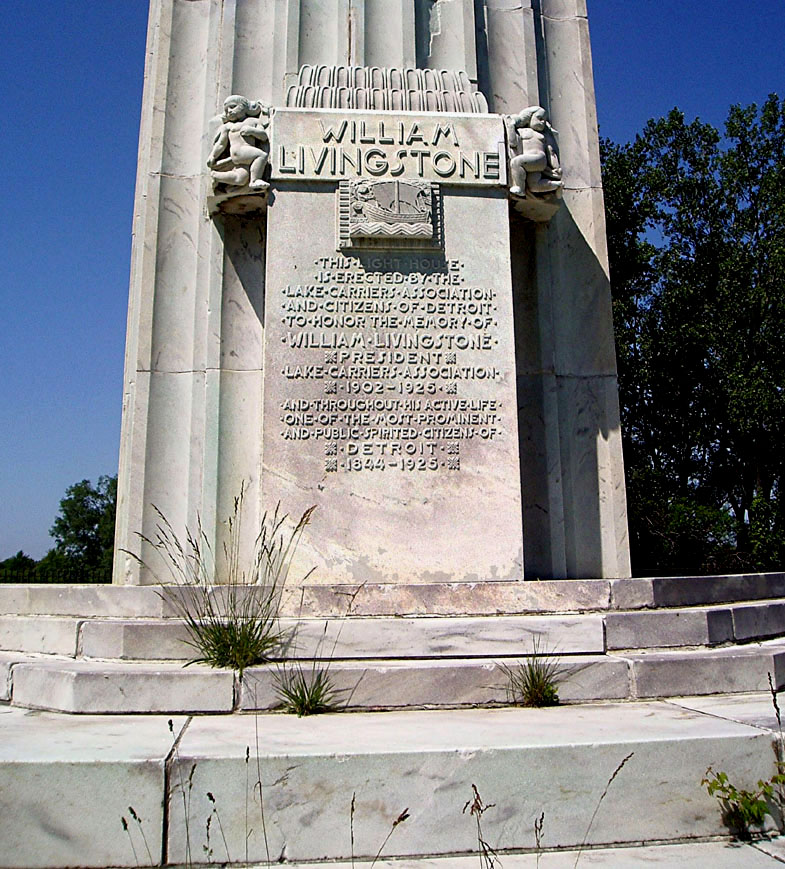 Backstory and Context
Livingstone Lighthouse is 58-feet tall and made from Georgia limestone. The project was funded by private donations from those in Livingstone's network of wealthy friends who wanted to commemorate his efforts to create a channel for large ships by building both a monument and a navigational aid. The tower was designed by Gaza Moroti in the Art Deco style.
The lighthouse guided ships across the Detroit River prior to the advent of GPS-based navigational systems. It is one of several landmarks on the 982-acre Belle Isle Park. The island is 2.5 miles long with 7 miles of shoreline, three lakes, and a lagoon. Most of the island is covered in forest and wetland, making it an ideal location for bird watchers and nature lovers.
The Native Americas called the island
Wanabazee
, or Swan Island, and the French called it
Île aux Cochons
, or Hog Island, because locals used it for grazing pigs.
1
Over the years the island was disputed land and passed into French control, then British, and finally American. The island was purchased by the City of Detroit for $200,000 in 1879 from the Campau family, whose private residence still stands as the oldest building on the island.
2
The official name of the island became Belle Isle, after Isabelle Cass, the daughter of Governor Lewis Cass.
In 1881, the City of Detroit requested that Frederick Law Olmsted design plans to turn Belle Isle into an urban oasis. Olmsted was the most famous landscape architect of the time, having designed Central Park in New York City. Olmsted's design for Belle Isle attempted to keep as much of the island in its natural state as possible, while also providing amenities for visitors to enjoy it to its full potential. His design included the pedestrian-centered Central Avenue, a canal system, a combination of open and wooded spaces, and a ferry landing with pavilion.3 Thanks to Olmsted's vision, the island has been nicknamed "The Jewel of Detroit."
Belle Isle was originally only accessible via ferry until a wooden bridge was built to the mainland in 1889. In 1923, a concrete bridge was built, named the MacArthur Bridge in 1942 after General Douglas MacArthur. Ferry service was discontinued in 1957.
Historic attractions on the island include
· Anna Scripps Whitcomb Conservatory, built in 1904 with its signature dome, holds plants and flowers from a wide range of climates (see individual Clio article for more information)
· Belle Isle Aquarium, also built in 1904 and the oldest aquarium in the U.S., with a variety of freshwater and saltwater habitats on display (see individual Clio article for more information)
· Dossin Great Lakes Museum, dedicated to telling the story of the Great Lakes, with a special emphasis on the role of Detroit in Michigan's maritime history (see individual Clio article for more information)
· Belle Isle Nature Zoo, where visitors can see various small animals and feed fallow deer that once freely roamed the island
· Belle Isle Casino, an Spanish-inspired event and meeting space (not an actual casino) built in 1907 to replace an older casino built in 1884
· James Scott Memorial Fountain, finished in 1925 with funds from James Scott, a wealthy but controversial socialite who demanded that a statue of himself accompany the 510-foot-wide structure
· Campau-Willas White House, the oldest building on the island, built in 1863 as a private residence and now used as administrative offices
· William Livingstone Lighthouse, an 80-foot-tall structure that began operations in 1930
· Nancy Brown Peace Carillion Clock Tower, dedicated in 1940 and rings every half hour
In 2014, Belle Isle became a Michigan State Park, managed by the DNR on a 30-year lease from the City of Detroit. In addition, the park is maintained by the Belle Isle Conservancy and a dedicated group of volunteers from the Friends of Belle Isle.
Sources
1. "Detroit: A National Register of Historic Places Travel Itinerary--Belle Isle." National Park Service Website. Accessed June 16, 2016. https://www.nps.gov/nr/travel/detroit/d6.htm 2. "Park History." Belle Isle Conservancy Official Website. Published 2015. Accessed June 16, 2016. http://www.belleisleconservancy.org/#!belle-isle-park-history/hq39j 3. "About Belle Isle." Belle Isle Conservancy Official Website. Published 2015. Accessed June 16, 2016. http://www.belleisleconservancy.org/#!about-belle-isle/nalif
Additional Information