Carl's Frozen Custard Stand
Introduction
In 1947, Carl Sponseller opened a frozen custard stand in Fredericksburg, Virginia. Sponseller shortened the name to "Carl's" with the construction of a new building in the same area in 1953 by local architect, Ashton Skinner; otherwise, not much has changed with this local delicacy. Carl's serves freshly made frozen custard in a myriad of flavors, old-fashioned malts, and sundaes. The business was officially added to the National Historic Registry in 2006.
Images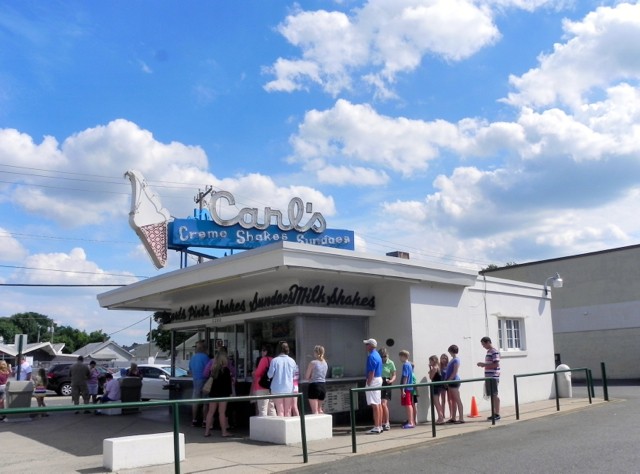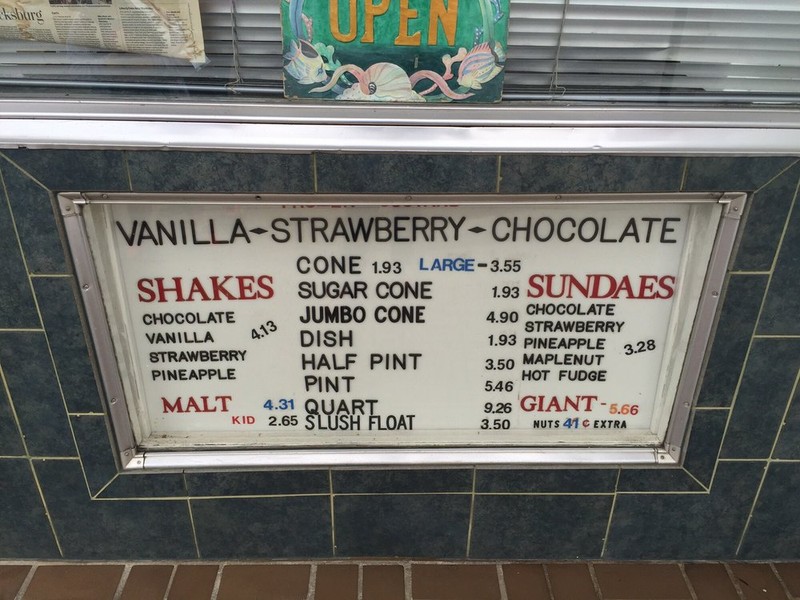 Vanilla custard with hot fudge drizzled on top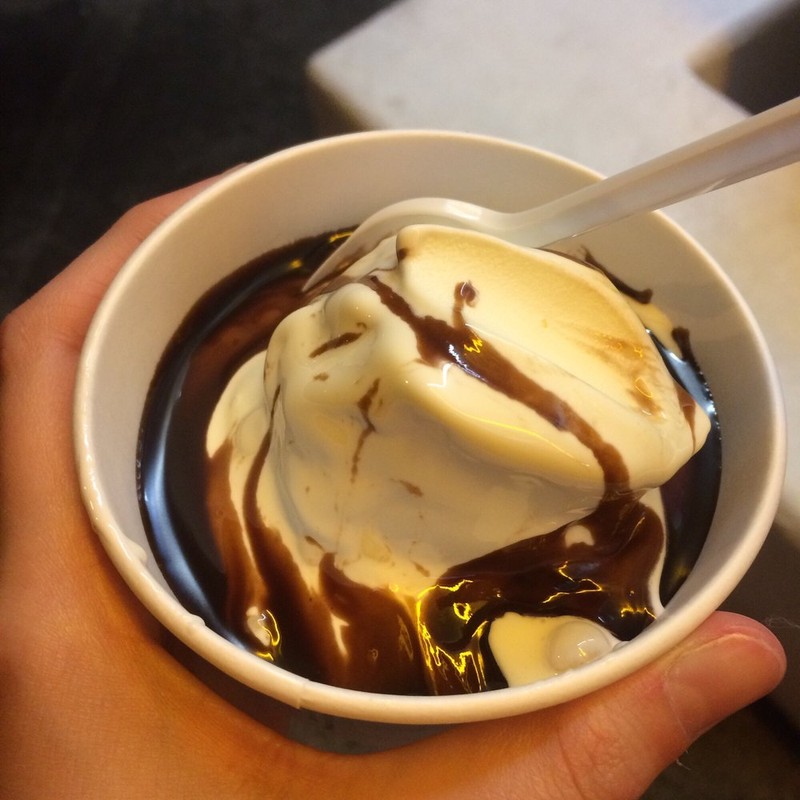 The Plaque on the wall of the building that designates Carl's as a part of the National Register of Historic Places.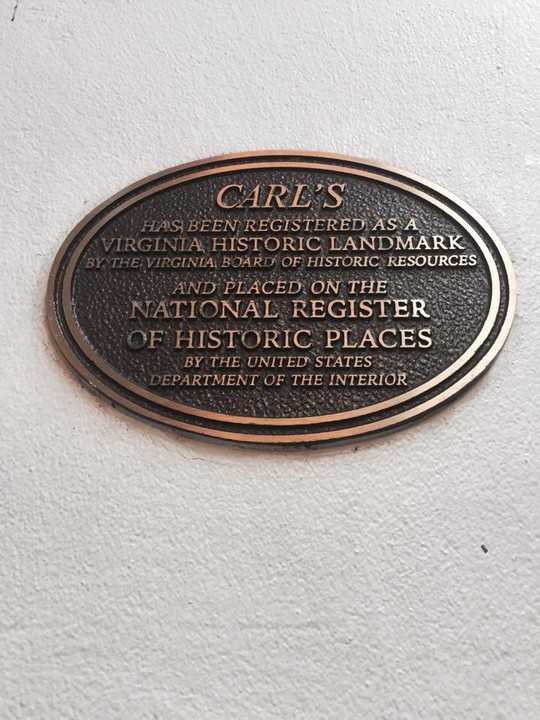 Backstory and Context
Carl Sponseller began his career in the frozen custard industry when he moved to Washington D.C in 1935 at Beck's Frozen Custard1. According to the National Park Service Registration form, after working at Beck's, Sponseller realized that many of his customers were not from Washington D.C., but south of D.C. Consequently, he and his wife opened their own custard stand in Fredericksburg to accommodate these customers. He opened Carl's Frozen Custard Stand in an abandoned lot that was once occupied by: Mary's Grill, Sam's Lunch, and most recently, the Stratford Service Station1.

Unlike the businesses that occupied the lot before it, Carl's would flourish and become a city staple for the citizens of Fredericksburg and tourists. Since its inception, Carl's has only served three classic flavors: chocolate, strawberry, and vanilla; however, they also serve slushies, malts, milkshakes, and sundaes2. Carl's is a part of a mid-20th-century historical movement propelled by the automobile industry, because of its location on Princess Anne Street, which is the product of the boom in superhighways developed by the Federal government in 19441. These superhighways were bordered by gas stations, shops, and drive-ins that accommodated travelers. Moreover, the automobile spurred on the ice cream industry because more people were able to travel long distances and enjoy food on the road, or "recreational eating" that began to gain popularity during the Civil War, but was revolutionized by the automobile. Indeed, Carl's is an ice cream stand, which is unlike the Dairy Queen corporation restaurants; coincidentally, the Dairy Queen that would open in 1950 on Princess Anne, along with several other ice cream or custard places would close down, with Carl's the only one remaining on this street1. Indeed, this inside-out design is intentional, rather than having an indoor restaurant with the typical decor and furniture, Sponseller chose to affix the giant curly-cued ice cream sign atop the roof and use vibrant yellows and greens for the stucco walls to attract as many hungry stomachs of Fredericksburg as possible.

Carl Sponseller was not a person persuaded by change; in fact, the Electro-Freeze machines that churn out the ice cream every day have been used since the stores inception and were created in the 1940s. Sponseller's persistence and unwillingness to compromise is illustrated through the continued use of his original recipe for custard, despite the industry's change in custard recipe standards--to four percent egg yolk. He simply shortened the name from "Carl's Frozen Custard" to just "Carl's" to retain the right to continue his original recipe1. Customers should be aware that only cash is accepted, because the store is not equipped with credit card machines. The restaurant is still owned and operated by the Sponseller family through Carl's brother,Paul Sponseller's children, and the family is dedicated to Carl's reverence for hunting season; therefore, the ice cream stand remains closed from the Sunday prior to Thanksgiving to February 20th, Presidents Day1 2. The popularity and creamy goodness of the ice cream sold at Carl's also continues to remain.
Sources
Carison, Sabrinia, Wagoner, Marc, and Jean McRae. "National Register of Historic Places Inventory Nomination Form." National Park Service. United States Department of the Interior, 1999 Aug; May 2005. Web. 16 June 2016. "Carl's Frozen Custard." Virginia is for Lovers. Virginia Tourism Corporation, 1 May 2015. Web. 16 June 2016. . Buncombe, Andrew (2003-09-06). "For 50 Years and More, the Simple Pleasures of an Ice-Cream". The Independent (London).
Additional Information