Fourth Presbyterian Church of Chicago
Introduction
The Fourth Presbyterian Church of Chicago is the second oldest building on Michigan Avenue north of the Chicago River. The only building that is older is the Water Tower, which precedes the Great Chicago Fire of 1871. It was built as a worship place for Chicago's Presbyterian citizens, and it still operates as a fully functioning church, growing even larger in its activities than it was when it was first constructed. "A Light in the City," as the church calls itself, has been serving the community of Chicago since it's founding in 1871, although the building itself was constructed in 1914. This enormous religious structure is now on the National Register of Historic Places.
Images
Exterior Fourth Presbyterian Church of Chicago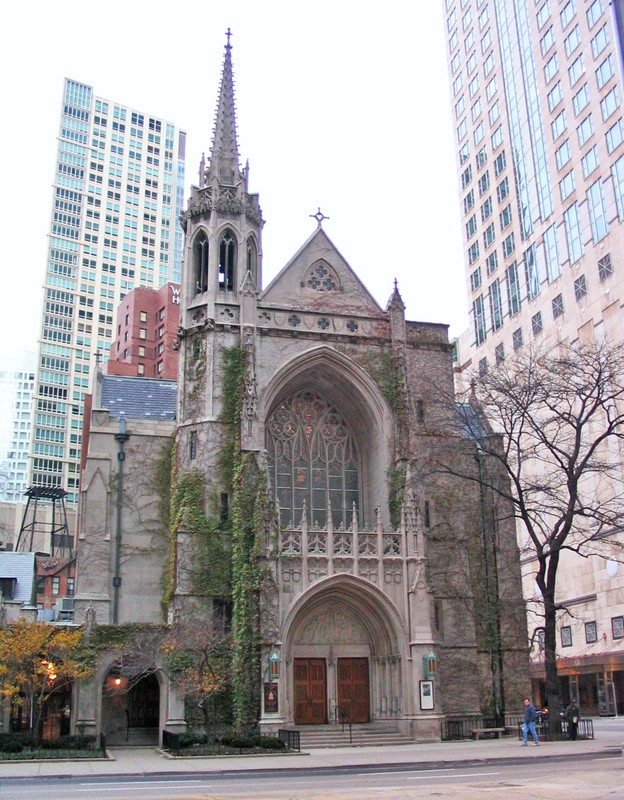 Interior Fourth Presbyterian Church of Chicago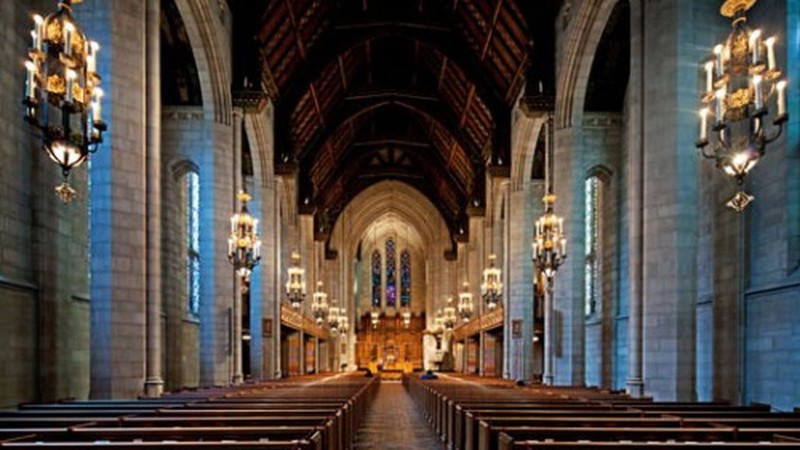 Backstory and Context
The congregation of the Fourth Presbyterian Church of Chicago was first formed in 1871 and was originally supposed to be in an already existing Presbyterian church building on the corner of Wabash and Grand. Unfortunately, the church was destroyed in the Great Chicago Fire, which swept through the Windy City only a few hours after the congregation's first service. After the fire was finished, the congregation of the Fourth Presbyterian Church got to work on another church building and, in 1874, they created a stone church on the corner of Rush and Superior Streets. They stayed in that church for a few more decades, until 1912, when the church officials decided that the size of their congregation had outgrown the building. In 1914 the church that stands today was finished and services began in there. The church became very active in the social services of the city and were instrumental in providing support to the poor living in the slums near the church.

The church is still active in the community of Chicago. They host worship and sermons at the appointed times, as well as more unique religious observances, such as taizé prayer service and a labyrinth for contemplation. They also offer various community services too, including a nursery, a counseling service, a food bank, an urban farm, educational tutoring, a dance academy, and several different arts programs. Visitors can come to the church during its open hours and tour through their own leisure at this historic building that continues to give to the city of Chicago.
Sources
"History of Fourth Presbyterian Church." Fourth Presbyterian Church. Accessed June 15, 2016. http://fourthchurch.org/about/history/index.html "Fourth Presbyterian Church." Encyclopedia of Chicago. Accessed June 15, 2016. http://www.encyclopedia.chicagohistory.org/pages/2384.html "Worship/Sermons." Fourth Presbyterian Church. Accessed June 15, 2016. http://fourthchurch.org/worship/index.html
Additional Information