Fort Duncan
Introduction
Located near the site of a temporary fort built by US troops during the Mexican-American War in 1846, Fort Duncan became an official army post when soldiers under Captain Sidney Burbank began constructing the fort in the spring of 1849. The post was named in honor of James Duncan, a US soldier in the Mexican-American War. The fort was home to cavalry units during conflicts with Native Americans, and also became a training base during World War I. Seven of the original buildings have been preserved, including the former headquarters building which now serves as a museum.
Images
The former headquarters of Fort Duncan now serves as a local history museum that preserves and shares the history of the fort.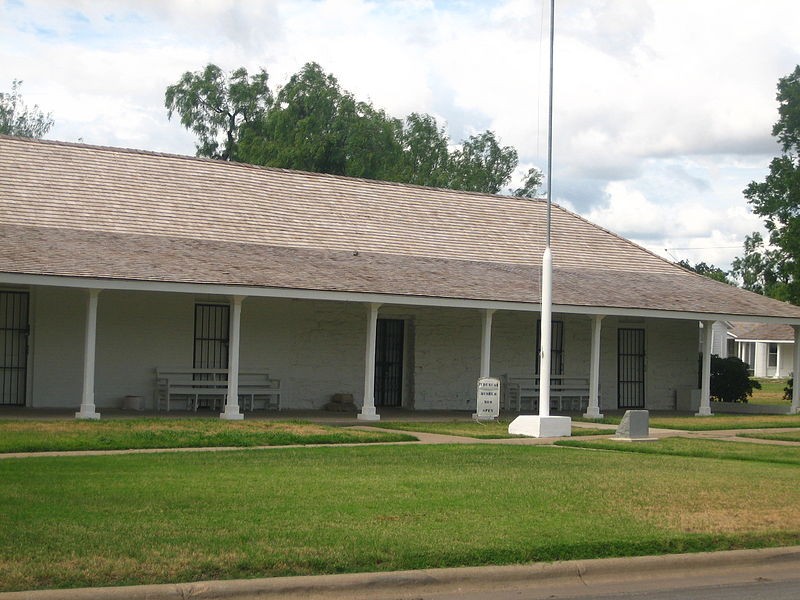 Backstory and Context
Shortly after the acquisition of Texas, the U.S. government saw fit to establish Fort Duncan along the Rio Grande. The fort served a variety of roles for the military during its lifetime, from a frontier military installation and trading post to a training ground for soldiers in World War I.

During the Civil War, US troops abandoned Fort Duncan after Texas seceded from the Union. Although the Confederacy did not see the fort as holding a strategic location, it was of importance to local residents of Eagle Pass, especially after opportunistic raiders from Mexico used the disruption of the war to attack the residents of the area and the mostly-empty fort.

Fort Duncan no longer serves as a military installation, but does serve as a public park that includes a museum. Fort Duncan was added to the National Register of Historic Places in 1971 and its museum includes exhibits related to the history of the fort and community.

Sources
Handbook of Texas Online, "Fort Duncan," accessed October 24, 2016, http://www.tshaonline.org/handbook/online/articles/qbf17. "Texas Frontier Forts." http://www.northamericanforts.com/West/tx-south.html#duncan.
Additional Information