Field Museum of Natural History
Introduction
The Field Museum explores the history of life on Earth and takes visitors on a "journey of scientific discovery." With over 24 million specimens, dozens of galleries, and a collection of nearly 300,000 books, the Field Museum is one of the largest museums in the world. Highlights of the museum include some of the world's most valuable gems, ancient hieroglyphs and two-dozen Egyptian mummies, rare Chinese jade artifacts that are over 8000 years old, and Sue, the most complete and best-preserved fossil remain of a Tyrannosaurus Rex in the world. There are numerous exhibits and programs for children, as well as outreach programs for schools and evening lectures for adults.
Images
The Field Museum is one of the largest museums of natural history in the world, and one of the true highlights of any trip to Chicago.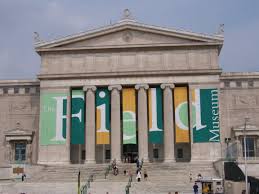 Sue, the largest and best-preserved T-Rex fossil remains in the world.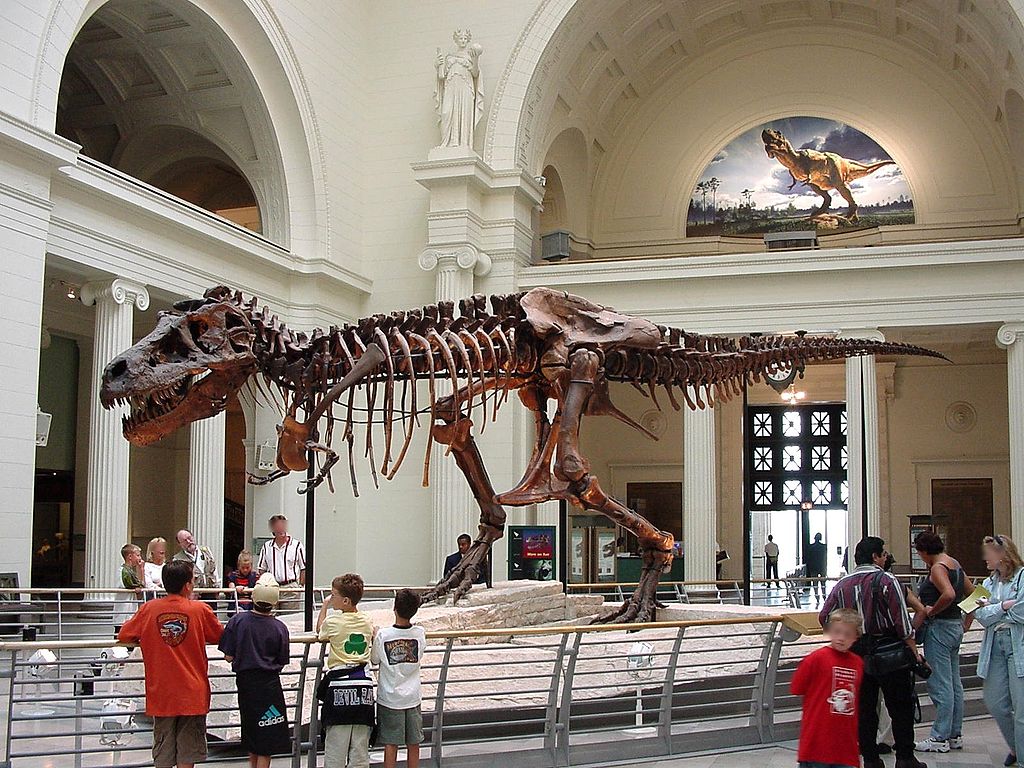 Backstory and Context
The Field Museum traces its roots back to the Chicago World's Fair of 1893. Leading up to the Exposition, directors and donors decided to use the some of the exhibits and the fair itself as the impetus to create a natural history museum. The effort was largely endowed by department store magnate Marshall Field, with additional support from leading businessmen such as George Pullman. After the fair was over, they decided to house the new museum in the Palace of Fine Arts Building, a grand structure that had been a part of the fair's famous White City. The museum opened in 1894 as the Columbian Museum. Eleven years later it was renamed the Field Museum, in honor of Marshall Field. In 1920 the museum was moved from its first home to one that it occupies today.
The museum, as well as being a natural history museum, is also a cultural museum, with exhibits on Native American, Pacific, African, and Asian cultures. Perhaps the most famous thing on display at the museum is Sue, a thirteen-foot-tall Tyrannosaurus Rex skeleton that came to the Field Museum in 2000. Other permanent exhibitions include Inside Ancient Egypt, Evolving Planet, Underground Adventure, Restoring Earth, The Crown Family Playlab, The Ancient Americans, Grainger Hall of Gems, The Tsavo Lions, Gidwitz Hall of Birds, Hall of Jades, McDonalds Fossil Prep Lab, DNA Discovery Center, Pawnee Earth Lodge, Pacific Spirits, Maori Meeting House, Africa, and the Project Hyena Diorama.
Sources
"History." The Field Museum. Accessed June 12, 2016. https://www.fieldmuseum.org/about/history

"Timeline." The Field Museum. Accessed June 12, 2016. https://www.fieldmuseum.org/about/history/timeline

"SUE the T. rex." The Field Museum. Accessed June 12, 2016. https://www.fieldmuseum.org/at-the-field/exhibitions/sue-t-rex
Additional Information