John Wood Mansion
Introduction
This historic, antebellum era mansion was once the home of the twelfth governor of Illinois, John Wood. It is now on the National Register of Historic Places and is the home of the Historical Society of Quincy and Adams County. The mansion is open for public tours from April through October, though it also hosts events during the winter months.
Images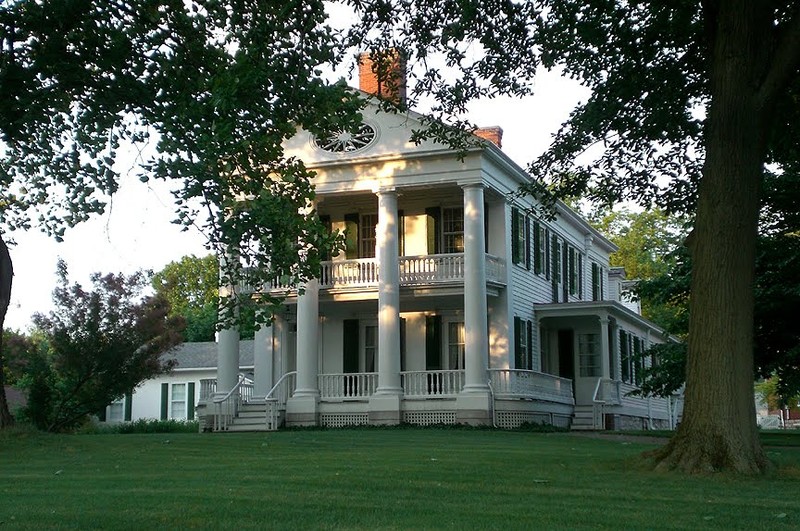 Backstory and Context
John Wood, a farmer born in New York, first bought the land that his mansion would later stand on from a soldier named Finn in 1825. He built a log cabin on the property and began his career as something of a real estate developer. The land around his cabin was part of the Illinois Military Tract, land that had been given to veterans of the War of 1812, and Wood made his fortune by buying the land that veterans didn't want and selling it to settlers wishing to farm it. By the 1830s, Wood had become so rich that he set his sights on building himself and his family a mansion. He traveled to St. Louis, convincing many German immigrants in the area to move to Quincy and build his house. In this way, Wood helped expand the town of Quincy. The mansion was completed in 1837 and the Wood family moved in. Wood went on to become the mayor of Quincy and, in 1856, was elected Lt. Governor of Illinois. The governor that Wood served under, William H. Bissell, died in 1860 and Wood effectively became the governor of the state. He only served for less than a year though, and in 1861 became Quartermaster General of Illinois, leading his state through the Civil War. In 1864 Wood built himself another mansion, but he later had to sell it after he lost much of his fortune during the Panic of 1873. Wood lived out the rest of his days in the home he'd built in the 1830s, and he died in 1880.
Wood's son sold the mansion after his father's death and it served for many years as a boarding house. In 1906, to save it from being destroyed, the local Historical Society bought the mansion and started using it as their meeting place. It had to be renovated twice, once in 1907 and again in the 1970s. It now houses a visitor's center and historical library, and tours are conducted throughout the house. There is also an 1830s log cabin from Missouri on the property, as well as a parsonage home built in 1885. The Historical Society hosts many of its events at the mansion, including guest speakers, book signings, and Candlelight Open House in December.
Sources
"The John Wood Mansion." Historical Society of Quincy and Adams County. Accessed June 11, 2016. http://hsqac.org/tours-events/the-john-wood-mansion/ "Visitor's Guide to the John Wood Mansion." Great River Road. Accessed June 11, 2016. http://www.greatriverroad.com/quincy/woodmansion.htm
Additional Information