Central National bank
Introduction
The Central National Bank (also known as the Dorothy I. Height Building) is a historic building located at 633 Pennsylvania Avenue, Northwest. Originally built in 1860 as the St. Marc Hotel, the building has gone through a number of renovations and changes of hand, and currently serves as the headquarters for the National Council of Negro Women. It was added to the National Register of Historic Places in 1995.
Images
A street view of the Central National Bank Building.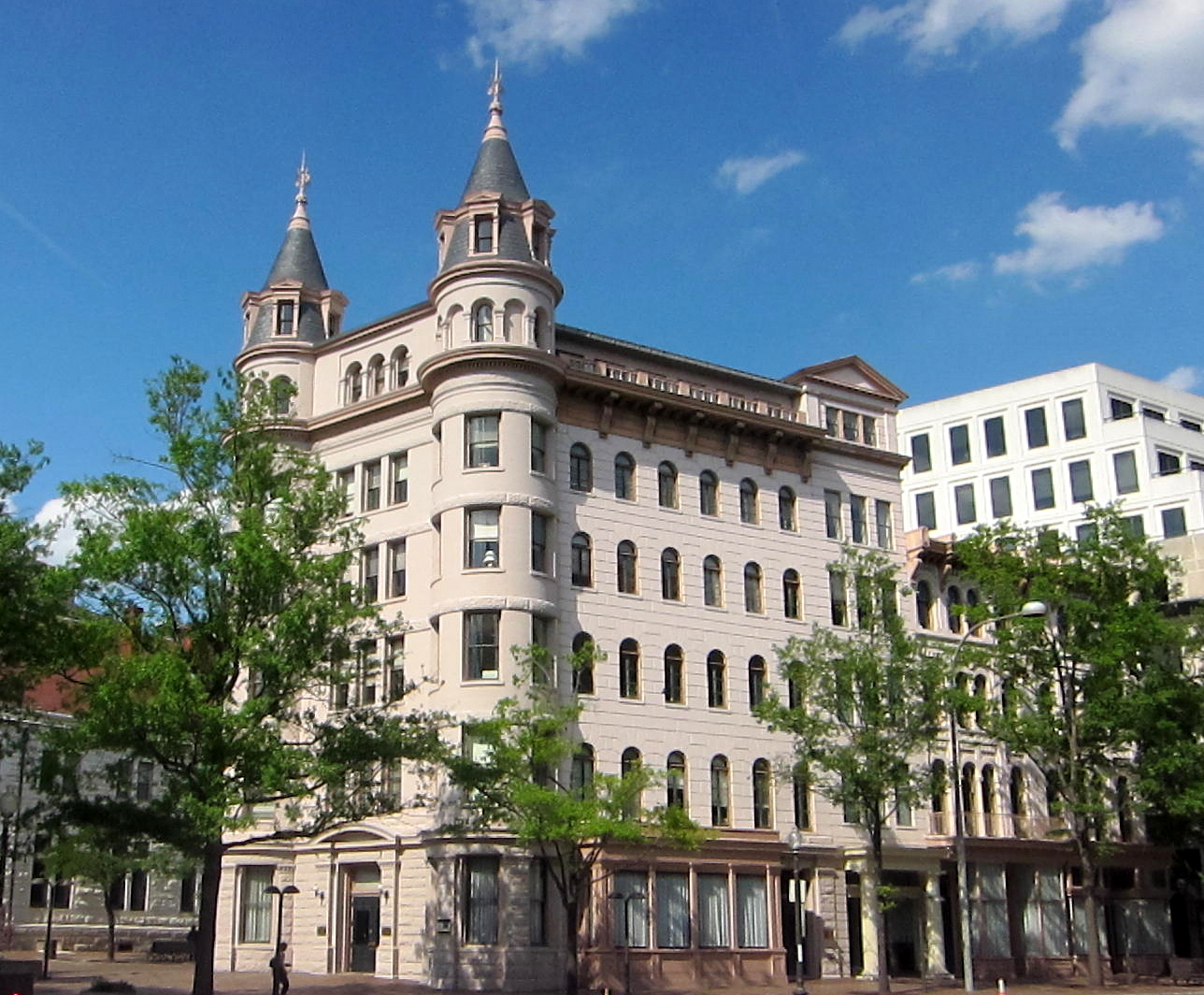 Backstory and Context
In 1860, the St. Marc Hotel opened for business in downtown Washington, D.C. For some years, the St. Marc served as a prominent hotel in D.C., but in 1887, the building was purchased by the Central National Bank to use as its new main headquarters. The Bank only occupied the building's first two floors and basement, and the above floors were then rented out mainly to lawyers, brokers, and others. In an effort to give the bank a more refined and unique look, construction of a western façade and two towers were commissioned for the building. The Bank occupied the building for a number of years, until they moved their operations elsewhere in 1945.
Following the Bank's vacating of the building, the Central National bank building continued to rent out offices as it had done before, but the bottom floors were rented out to numerous different stores over the years. In 1945, the Apex Liquor Store took up residency in the vacant ground floor of the building. The building continued to see use through the years, but by the 1980s, it was in a state of decline. In 1984, Sears renovated the entire building, making in the headquarters for its World Trade division.
Sears did not remain in the building for very long, and in less than a decade, it became the headquarters of the National Council of Negro Women. In 1995, the building was designated as an entry in the National Register of Historic Places. Today, the NCNW still operates out of the building, through which it develops its outreach programs and other organization opportunities of all kinds.
Sources
http://focus.nps.gov/GetAsset?assetID=b15f5b37-6628-4010-b7f8-b4570192a947 http://www.historic-structures.com/washington_dc/dc/national_bank.php
Additional Information