Quincy Market
Introduction
Quincy Market is one of the most impressive large-scale market halls built in the country during the 19th century. It was designed by the renowned Boston architect Alexander Parris, and is noteworthy for its radical architectural style and pioneering structural innovations. Despite restorations, the structure has remained largely unaltered over the centuries, and in 1966 Quincy Market was added to the List of National Historic Landmarks in Boston.
Images
Josiah Quincy (1824/5) (wikipedia.org)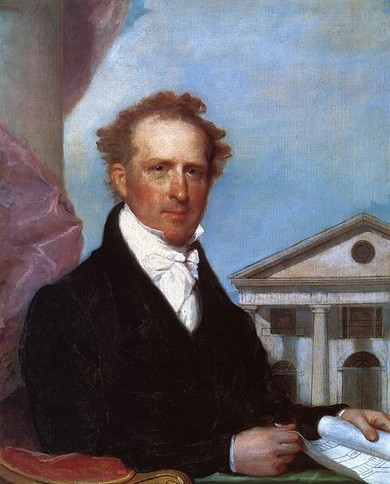 Quincy Market in the 19th century (http://lostnewengland.com/)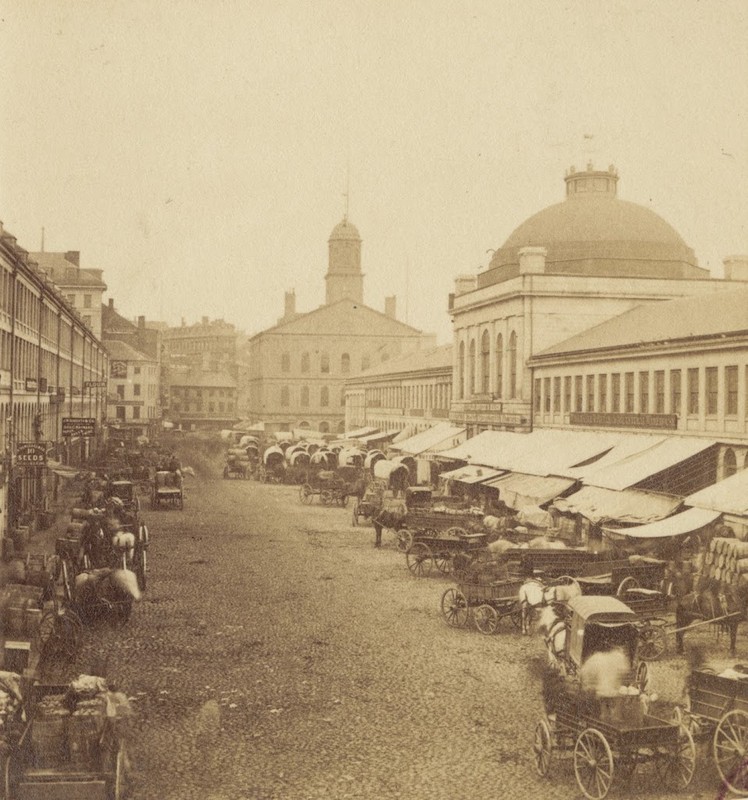 Quincy Market 1904 (http://lostnewengland.com/)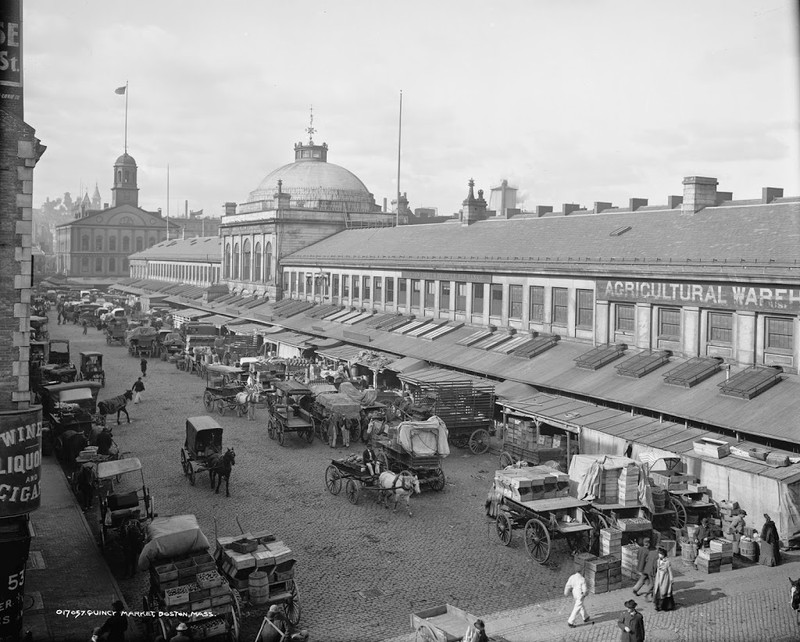 Quincy Market today (http://lostnewengland.com/)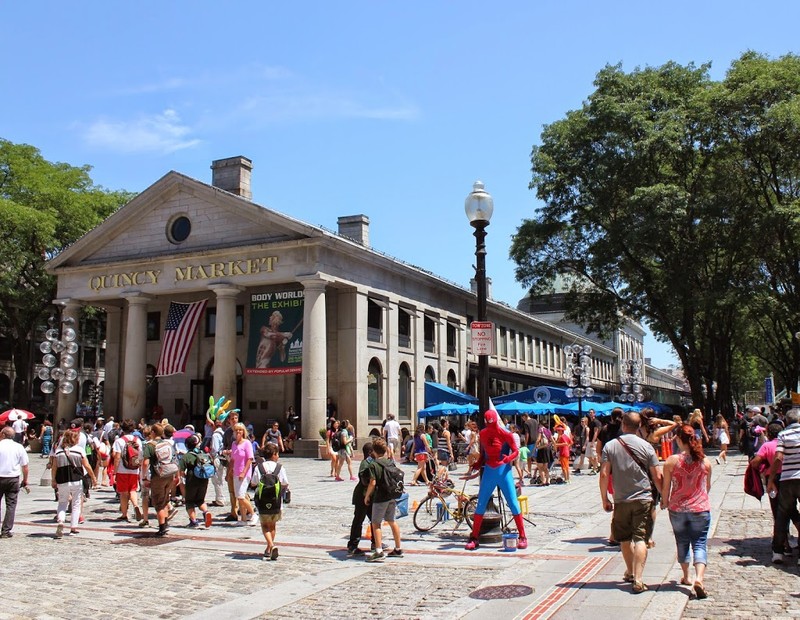 Backstory and Context
The hall was named after Josiah Quincy, the mayor of Boston from 1823 to 1828 and the man responsible for organizing the construction of this market. In the 1820s, most mercantile activities took place in the nearby Faneuil Hall. However, it had become apparent that this was inadequate for a growing local economy, and a new development was proposed to the east. A site was chosen close to the waterfront, and the old Town Dock was silted up and sturdy wharves built upon which the new market hall could be constructed. Construction began in 1826, and was completed the following year, at a cost of more than $1,100,000. Local architect Alexander Parris was commissioned to design the structure.
The market hall is a two-story structure built in a Greek Revival style, with two long gable-roofed wings stretching to the east and west from a central rotunda with a lantern dome enclosed by a stone parapet. Each wing ends in a portico of Doric-style columnns. The wings are composed of a remarkable serial post-and-lintel structure of granite slabs, which allows for the large round-arched and square-headed windows. Inside, the building is supported by massive cast iron pillars along the central aisle. It contains 128 market stalls and stores.
Today, Quincy Hall continues to operate as part of the Faneuil Hall Marketplace complex, which consists of the North and South Market Streets and another listed National Historic Landmark:
Faneuil Hall
. It continues to be used for commercial purposes to this day.
Sources
http://focus.nps.gov/GetAsset?assetID=9616285a-c4ee-464a-9c0f-a49ed1db5029 http://www.quincy-market.com/history/ http://www.faneuilhallmarketplace.com/info/history
Additional Information